Long Beach: Zika Virus Mosquitoes Found in California City for First Time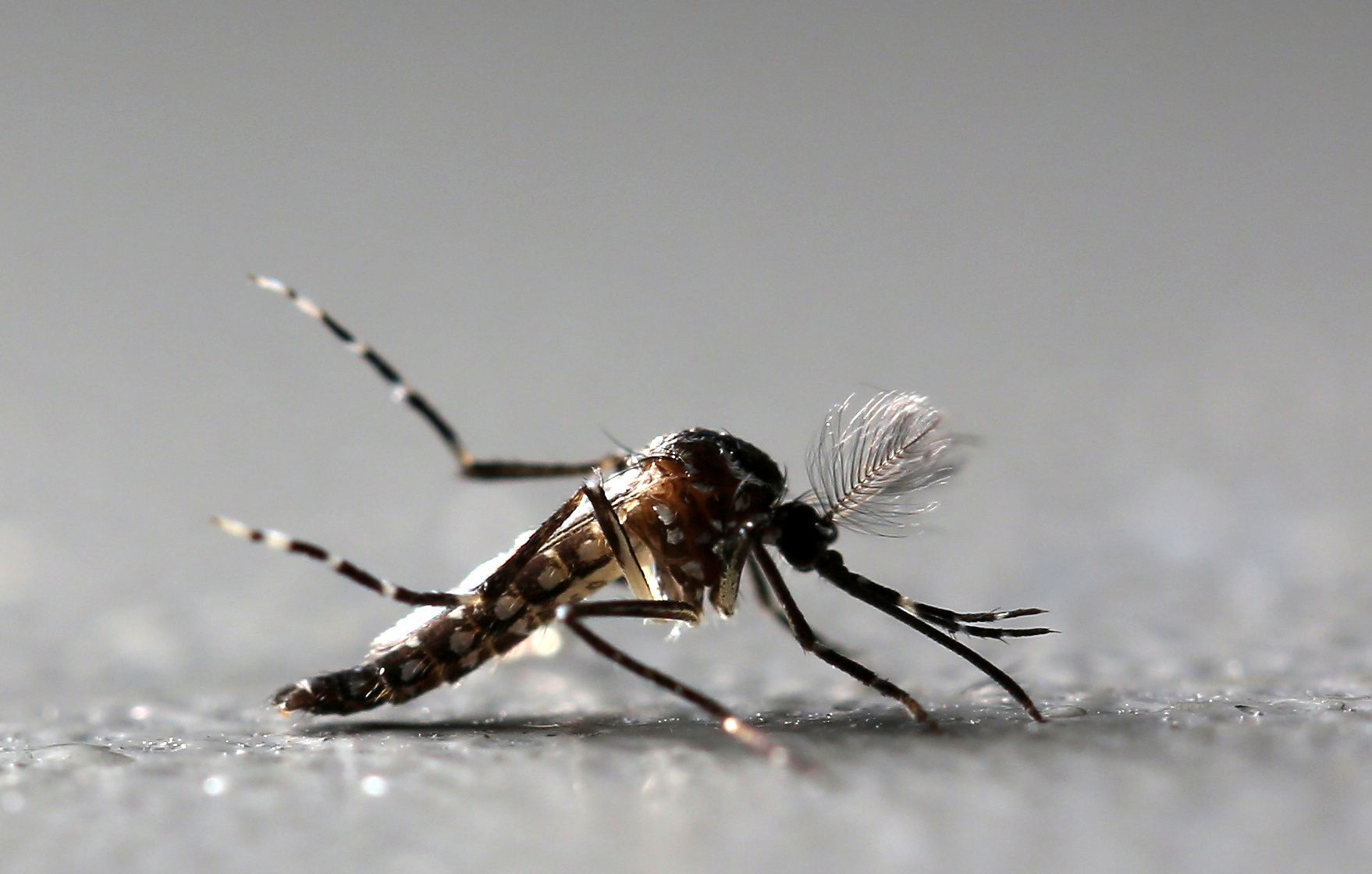 California officials have warned Long Beach residents that they have detected mosquitoes that can carry the Zika virus in the city for the first time ever.
Health officials detected the Aedes aegypti mosquito in northern Long Beach and have deployed traps to catch adult mosquitoes and mosquito eggs in the area, the Long Beach Department of Health and Human Services said in a press release on Monday.
The Aedes aegypti mosquito is a small, black and white insect that bites during the daytime. The mosquitoes are vectors of various tropical diseases, including yellow fever, dengue fever, and chikungunya virus, as well as Zika.
Read more: Why Florida sperm donations could contain Zika virus
"Our goal is to control this mosquito population," said Dr. Anissa Davis, city health officer. "We are doing everything to ensure this mosquito does not become established or thrive in our communities."
Health officials stressed that there had not yet been any local transmission of Zika in California.
The Centers for Disease Control and Prevention (CDC) said it had detected Aedes aegypti mosquitoes across the southern United States, from California in the west across and up to Connecticut on the east coast.
Since the start of 2017, there have been 136 suspected Zika cases in the United States, with all but one found in travelers returning from affected areas. (The other case was acquired through sexual transmission.) California has the third-highest case count with 14 infections, behind Florida on 15 and New York on 26.
Zika is primarily transmitted to humans through the bite of an infected mosquito. Once in the human population, the virus can be transmitted from a mother to her fetus during pregnancy or through sexual intercourse. Symptoms usually develop after a few days and include fever, skin rashes, conjunctivitis (inflammation of the eye and eyelid), muscle and joint pain, headache and general discomfort. There is no vaccine to treat the virus.
Scientific consensus holds that the infection of a pregnant woman with the Zika virus can result in microcephaly—a birth defect where a child's brain does not develop properly, resulting in a smaller head and potentially further problems, including delay in the child's development.
The first case of Zika-related microcephaly in the U.S. occurred in February 2016, when a woman who had traveled to a Zika-affected country gave birth. Zika has also been linked to Guillain-Barre syndrome, a rare neurological condition where the sufferer's immune system attacks some of their nerves and which can result in paralysis.
A March report by the CDC found that the Zika virus was largely responsible for a 20-fold increase in birth defects, including microcephaly, since 2013 in the U.S. Three out of 1,000 infants born in 2013-2014 were found to have brain abnormalities; in contrast, in 2016, nearly 60 out of every 1,000 completed pregnancies were affected by similar birth defects. Zika arrived in the U.S. in summer 2016.
Long Beach health authorities have advised residents to take steps to avoid mosquito bites and to report any daytime biting by mosquitoes to the city's Zika hotline on (562) 570-7907. The Aedes aegypti mosquito breeds in stagnant water, and health officials have asked residents to empty any containers filled with water regularly and to clean other receptacles, such as pet water bowls.