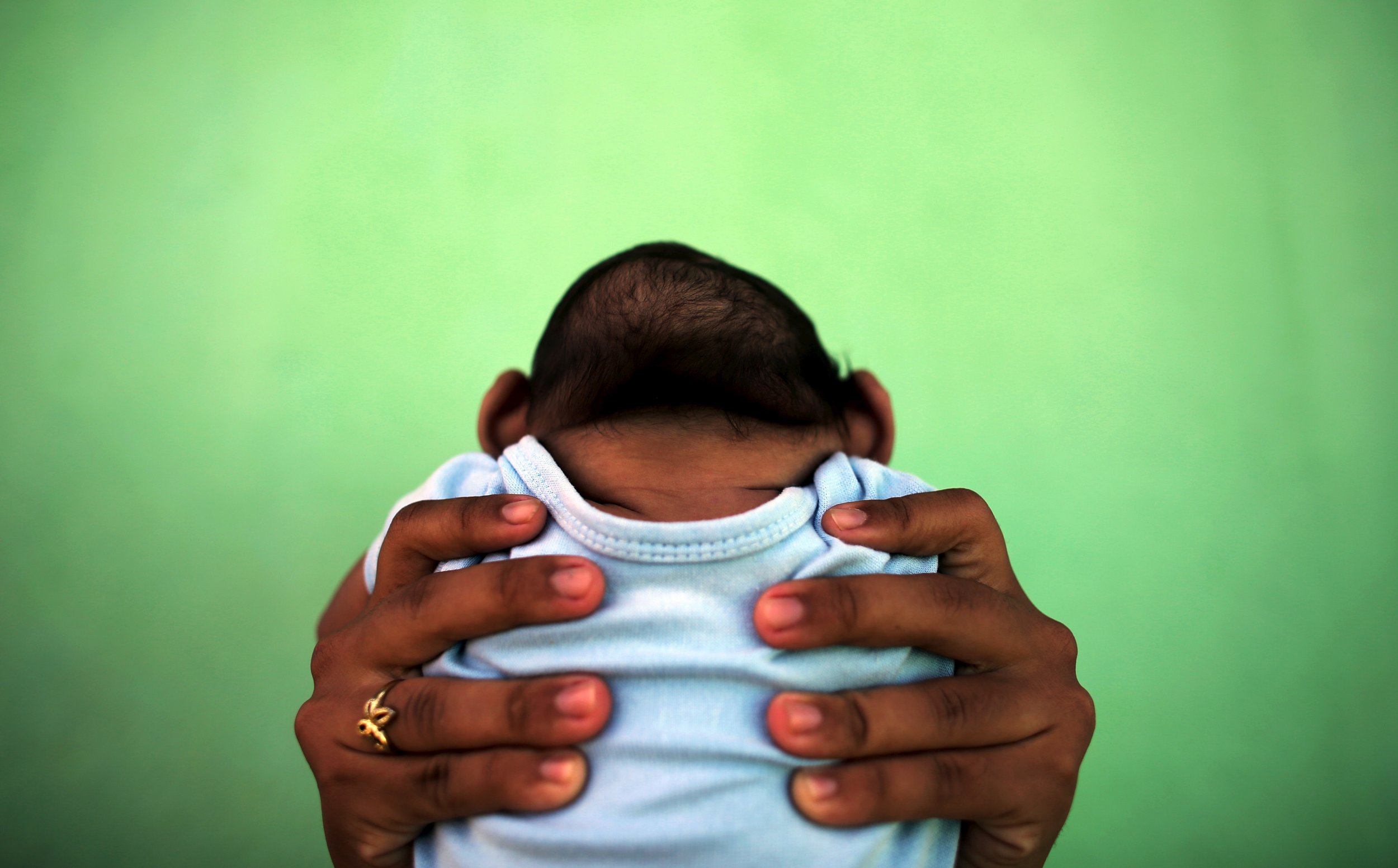 The first direct evidence that the Zika virus causes birth defects in animals has been found, leading researchers to suggest we have only seen "the tip of the iceberg" of the potential impact of the virus.
Pregnant mice were infected with the Brazilian Zika virus strain as part of a study by scientists at the University of Sao Paulo, Brazil, and the University of California, San Diego. The newborn mice showed clear signs of microcephaly compared to controls. Symptoms of the condition in both humans and mice include a below-average head size caused by the failure of the brain to grow at a normal rate.
The study was published May 11 in the journal Nature. Alysson Muotri, an associate professor at the University of California, San Diego, and his colleagues sought to understand the causal relationship between congenital infection with Zika and birth defects. They found that once the virus crossed the placenta, it induced cell death in the mouse fetus' neural tissue, leading to underdeveloped heads and bodies. This is the first time that the Zika has been shown to cross the placenta during pregnancy in an animal model.
Moutri says the work shows that the health impact of the Zika virus is likely to be more severe than previously thought, as other tissues in the brain were affected in the study besides the ones known to be associated with microcephaly. "What we've seen so far is just the tip of the iceberg," Muotri tells Newsweek.
The research is published on the same day as two other studies published in Cell and Cell Stem Cell that also demonstrate how brain damage occurs when the Zika virus is injected into pregnant mice and the directly into the fetuses.
More than 4,700 cases of microcephaly have been reported in Brazil since October 2015. Most are believed to be related to Zika infections. The condition can be deadly depending on the severity, with the brain unable to regulate functions required to live.
Last month, U.S. health officials called on Congress to approve approximately $1.9 billion in emergency funding for Zika preparedness. At a White House briefing, deputy director at the U.S. Centers for Disease Control and Prevention Dr. Anne Schuchat said that the Zika virus "seems a bit scarier than we initially thought. While we absolutely hope we don't see widespread local transmission in the continental U.S., we need the states to be ready for that."
The new Nature paper has been made free to access in an effort to assist the global response to the public health crisis.