Zika in Puerto Rico: U.S. Declares a Health Emergency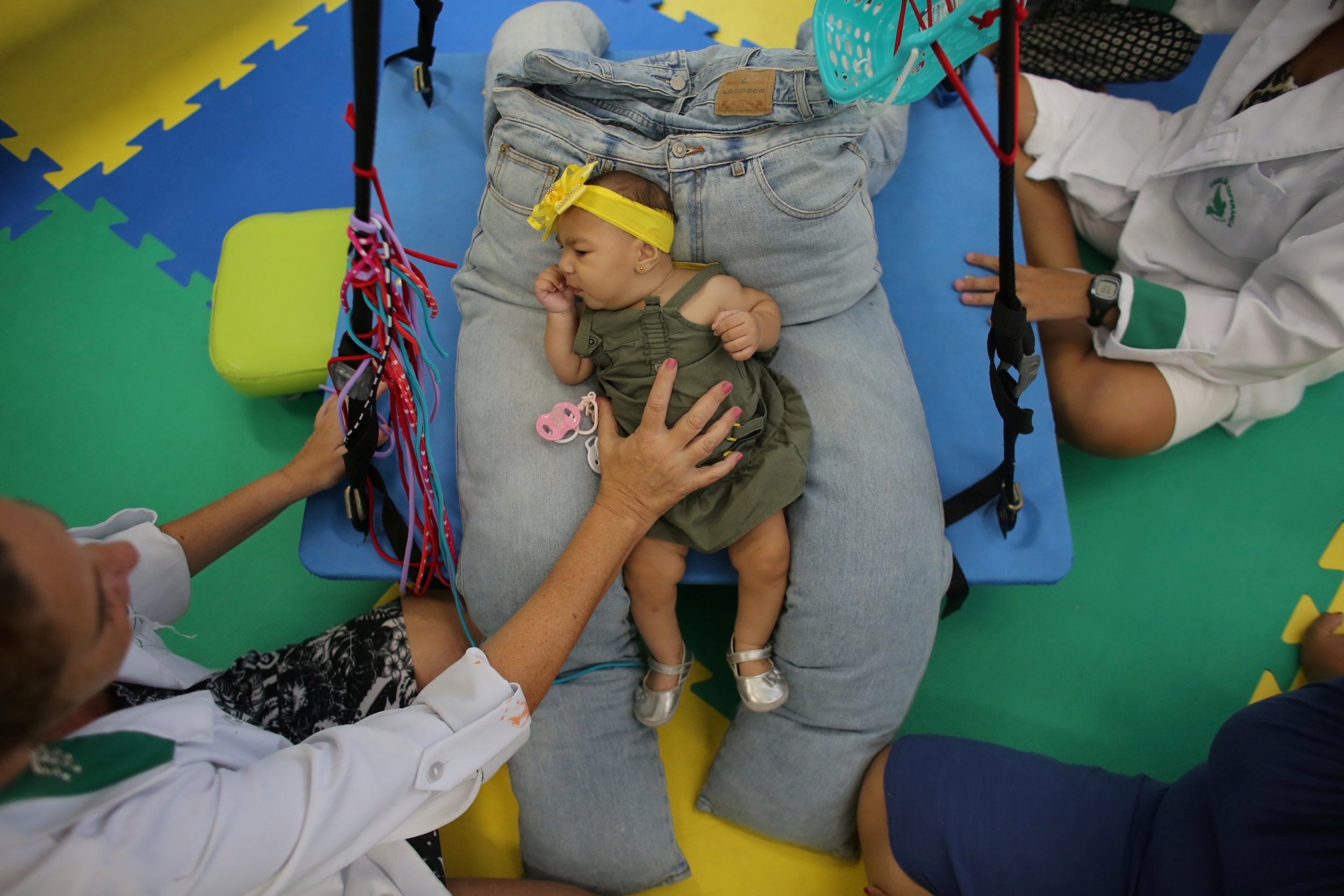 CHICAGO (Reuters) - The Obama administration on Friday declared a public health emergency in Puerto Rico due to the rapid and widespread transmission of the Zika virus, saying it poses a "significant threat" to the health of pregnant women who may be infected and their children.
The U.S. Department of Health and Human Services last declared a public health emergency in the wake of Superstorm Sandy, which slammed into the New Jersey shore and flooded parts of New York City in 2012. The action gives the government access to additional funding to fight Zika as congressional efforts to allocate money remain stalled.
"This administration is committed to meeting the Zika outbreak in Puerto Rico with the necessary urgency," Health and Human Services Secretary Sylvia Burwell said in a statement.
More than 1,000 pregnant women in Puerto Rico have been infected with the mosquito-borne virus, which can cause microcephaly, a condition marked by abnormally small head size and developmental problems in babies.
The virus can also be spread by sex, prompting public health officials to advise that people who have been infected refrain from unprotected sex for several months.
HHS made the declaration at the request of Alejandro García Padilla, governor of the U.S. commonwealth. It allows Puerto Rico to apply for funding to hire and train unemployed workers to assist in mosquito control efforts, as well as outreach and education efforts.
It also allows Puerto Rico to temporarily reassign public health workers to assist in the Zika response.
On a more personal basis, "the declaration signals the urgency for pregnant women and children born to pregnant women with Zika - this action could encourage residents to take protective measures," said Dr. Amesh Adalja, an expert on infectious disease and senior associate at the UPMC Center for Health Security.
Zika was first detected last year in Brazil, where it has taken its heaviest toll so far, and has spread rapidly through the Americas. Among U.S. states and territories, Puerto Rico is expected to see the worst of the outbreak due to its tropical climate and a lack of infrastructure for mosquito control.
As of Aug. 12, the Puerto Rico health department reported 10,690 laboratory-confirmed cases of Zika, including infections in 1,035 pregnant women. It believes the actual number of infections is likely higher because most people with Zika have no symptoms and might not seek testing.
"The threat of Zika to future generations of Puerto Ricans is evident, and I feel a responsibility to do everything that is within my reach to make sure we fight the spread of the virus," Garcia Padilla said in a statement
In the continental United States, Florida is the first state to report local transmission. Earlier on Friday, Florida said three more people have become infected with Zika by local mosquitoes, bringing the total to 28.
The Obama administration in February requested $1.9 billion to fight Zika, but congressional lawmakers have been considering a much smaller sum.
A bill providing $1.1 billion was blocked by Democrats after Republicans attached language to stop abortion-provider Planned Parenthood from using that government funding for healthcare services, mainly in U.S. territories like Puerto Rico.
The Republican legislation also would siphon off unused money under Obama's signature 2010 healthcare law to combat Zika. Congress left for its summer break without reaching a new agreement, prompting some lawmakers to call for a special session to be held given the threat of Zika.
On Thursday, the administration also shifted $81 million in funds to keep Zika vaccine research going.