Zika Virus in the U.S.: New Report Suggests the Mosquito-borne Illnesses Poses a Threat to at Least 50 Cities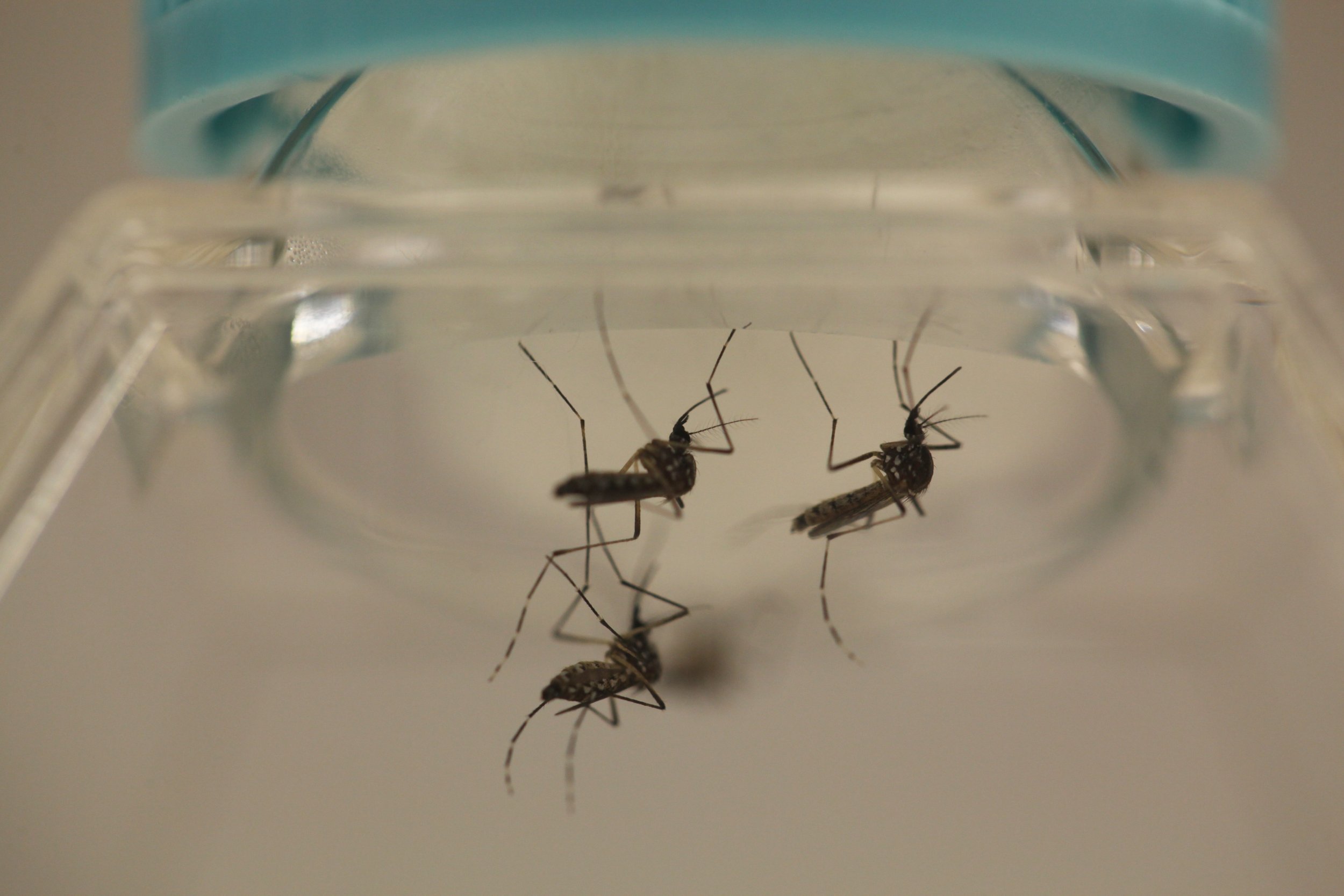 Despite reassurance from U.S. health officials that the Zika virus doesn't pose a serious threat to the U.S., a new report suggests that as many as 50 cities in the country are at risk for local transmission this summer.
The report, published in PLOS Currents Outbreaks on March 16 by the University Corporation of Atmospheric Research (UCAR), finds factors such heat, humidity and heavy rains in the summertime will provide an ideal climate for the Aedes aegypti mosquitoes to thrive in the States. UCAR is a nonprofit consortium of more than 100 colleges and universities in North America that focus research and training on the atmosphere and related earth system sciences.
For the report, researchers from NCAR and the NASA Marshall Space Flight Center analyzed travel patterns from countries with current outbreaks in Latin America and the Caribbean. The U.S. Centers for Disease Control and Prevention has issued travel notices for at least 40 countries and territories in these regions of that world that have reported local transmission of the Zika virus.
They concluded that cities in southern Florida (Jacksonville, Tallahassee, Tampa, Orlando and Miami) and Texas (Brownsville, Houston, Dallas and San Antonio) are at especially high risk for local transmission of the virus. Additionally, summertime weather along the East Coast—all the way up to New York—as well as cities in the southern region (including New Orleans, Charleston and Savannah) could cause a potential public health problem. Cities along the eastern seaboard, such as New York City, Philadelphia and Washington, D.C., may see cases of the virus though the threat is much smaller there, the report says.
"While there is much we still don't know about the dynamics of Zika virus transmission, understanding where the Aedes aegypti mosquito can survive in the U.S. and how its abundance fluctuates seasonally may help guide mosquito control efforts and public health preparedness," Andrew Monaghan, NCAR scientist and lead author of the study, said in a press statement.
This analysis doesn't provide estimates for this year specifically. However, meteorologists predict this summer is set to be as much as 40 to 45 percent warmer than average across the entire country, making it a perfect climate for the bugs to thrive.
The authors say that should Zika make its way to U.S. shores, outbreaks here would never rise to the magnitude of what has occurred in Latin America and elsewhere. This is because common residential living conditions in the U.S., especially amenities like air conditioning and window screens, create an inhospitable environment indoors for mosquitoes. But mosquitos also proliferate in densely populated areas, because there's always a human nearby to bite.