Four tanks have been seen heading toward Zimbabwe's capital, Harare, on Tuesday afternoon as a row between President Robert Mugabe and the head of the armed forces looked set to escalate.
Witnesses told Reuters that the tanks were heading for Harare, while another two tanks were seen parked on the road from Harare to Chinhoyi, some 14 miles outside the capital. Soldiers at the scene refused to speak to Reuters.
The escalation comes one day after Zimbabwe's military chief warned the country's political leaders to stop a purge that had seen Mugabe fire Emmerson Mnangagwa, his former vice president, last week.
"The current purging which is clearly targeting members of the party with a liberation background must stop forthwith," said General Constantino Chiwenga at a news conference Monday at the army headquarters in Harare.
"We must remind those behind the current treacherous shenanigans that when it comes to matters of protecting our revolution, the military will not hesitate to step in."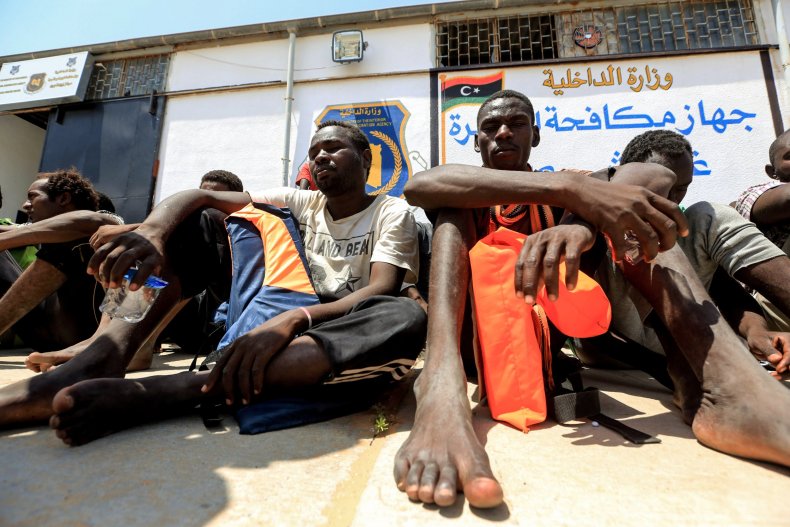 Zimbabwe's state-run media did not cover the highly unusual press conference, but allies of the 93-year-old president in the ruling ZANU-PF coalition hit out at Chiwenga on Tuesday. The head of the ZANU-PF Youth League, Kudzai Chipanga, said that Chiwenga should "stay in the barracks" on Tuesday, the BBC reported.
Mnangagwa was sacked on November 6 for allegedly exhibiting traits of "disloyalty, disrespect and deceitfulness," according to Zimbabwe's Information Minister Simon Moyo, who announced the dismissal.
His sudden departure came after Mugabe's wife, Grace Mugabe, was booed at a rally in Bulawayo, allegedly by Mnangagwa's supporters. The president was furious at the booing and said that he could "drop him [Mnangagwa] tomorrow" if he chose to.
Mnangagwa and Grace Mugabe have long been seen as the two most likely successors to Mugabe, who has led Zimbabwe since its independence in 1980. The sacking of the vice president was interpreted by many as a sign that Mugabe is preparing to pass on power to his wife, who, at 52 years old, is 41 years his junior.