Zimbabwe: Many Foreign Firms Have Missed Indigenization Deadline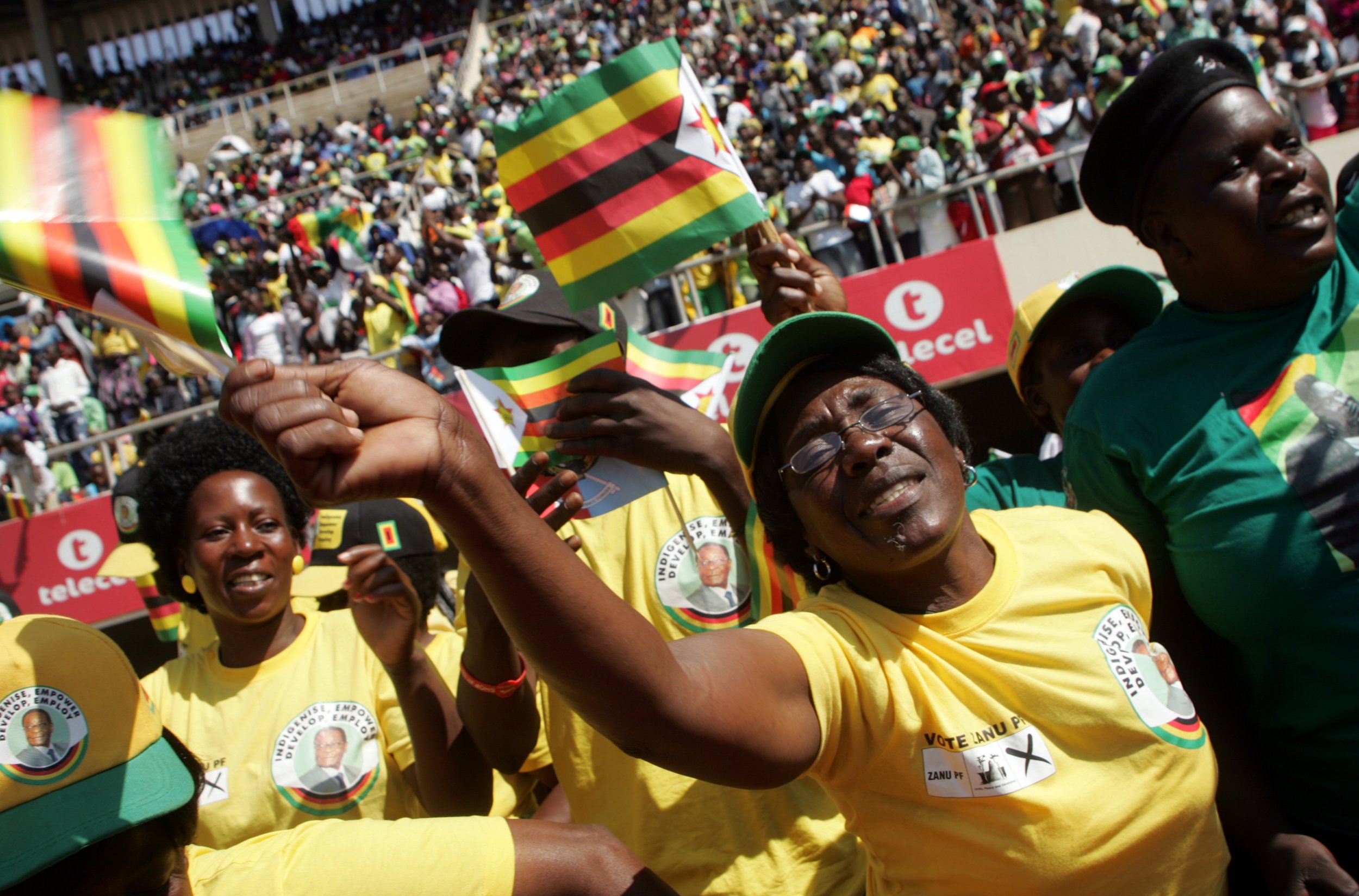 The deadline has passed for foreign-owned firms in Zimbabwe to submit plans under a controversial indigenization policy, which obliges companies to transfer their majority shares to black Zimbabweans.
The process of indigenization, which was first proposed in 2008, requires foreign companies to transfer 51 percent of their shares to local black Zimbabweans, according to the Financial Times. President Robert Mugabe's government had set a deadline of March 31 for institutions to put forward their proposals on how they intend to indigenize or face the risk of closure.
But Patrick Zhuwao, the government minister in charge of the policy and Mugabe's nephew, said on Thursday that most foreign banks and mining companies had failed to meet the deadline. "Those companies are not compliant and those companies have not shown an intention to comply," said Zhuwao, according to Reuters. The minister added that he expects all financial and mining companies to comply within the next two weeks but did not specify whether the companies would be shuttered if they failed to do so.
Indigenization is a controversial policy in Zimbabwe, which suffers from slow economic growth, high unemployment, and a devastating drought that has left millions of people in need of food aid. Political opponents have raised concerns that the policy could discourage foreign investment in Zimbabwe and negatively impact foreign-owned banks, such as Barclays and Standard Chartered, that are operating in the country.
The policy has been called "xenophobic" by Nelson Chamisa of the opposition Movement for Democratic Change and has even generated criticism from within Mugabe's Zanu-PF party: Desire Sibanda, the party's economic and investment secretary, said in 2015 that the policy was perceived as a "disincentive" by potential foreign investors.
Finance Minister Patrick Chinamasa has tried to quell the disquiet over the deadline, dismissing reports that the government will seize the personal assets of directors of foreign companies that failed to submit their proposals in time, according to Reuters.