Domestic Violence Survivors, Known As 'The Brave Ones,' Use Sharpshooting Skills to Fight Poachers in Zimbabwe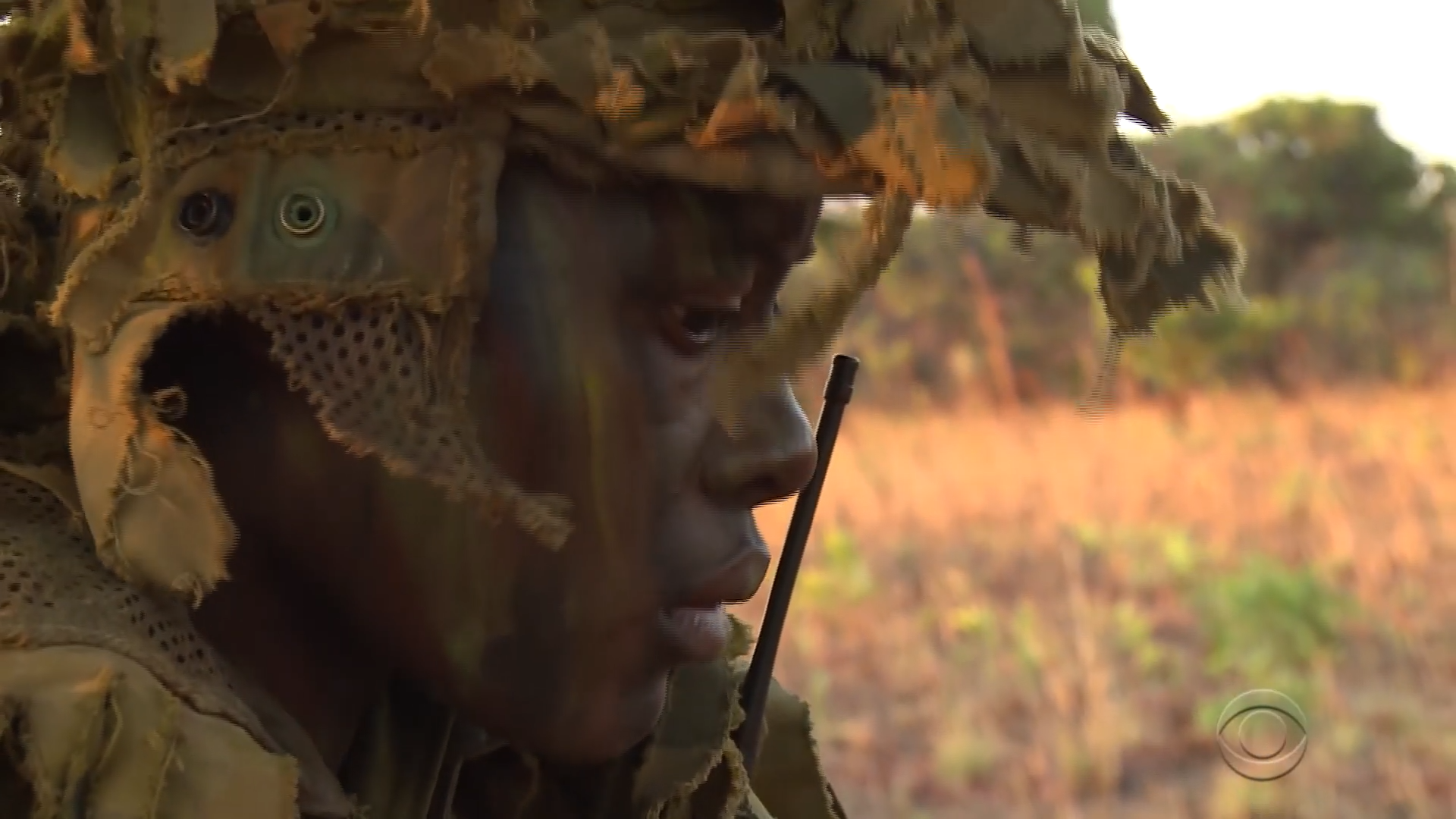 A special team of Zimbabwean women have transformed from victims of violence into protectors of the country's most valuable natural treasures — its endangered elephants and rhinos.
Known as the The Akashinga squad, or "The Brave Ones," the counter-poaching team is made up entirely of women from disadvantaged backgrounds. Many have escaped crushing poverty and life-threatening domestic violence, CBS News reported in its latest "Down to Earth" episode on Facebook Watch.
The women of the Akashinga were recruited by Damien Mander, a former Australian special operations soldier turned anti-poaching activist. Mander, the founder of the International Anti-Poaching Foundation, says he would have scoffed at the idea of an all-female fighting unit during his military career.
"We not only prided ourselves on being the only all-male unit in the military but we ridiculed units that transitioned into accepting females," he told CBS.
But Mander changed his mind after seeing U.S. women service members deployed to Iraq.
"For us, counter-insurgency in Iraq was about countering insurgents, it's a male mindset, you're looking for a fight," he said. "Women, I don't know, you actually want to solve a problem and have a conversation. It's a big difference."
Mander's team of female poacher-hunters isn't just a feel-good affirmative action case, it has gotten results. The Akashinga squad has arrested 80 armed poachers in the past year, earning a reputation for skilled sharpshooting in the process.
One team member, Nyaradzo Hoto, fled from her abusive husband and eventually divorced him — a rare and brave move in Zimbabwe. Hoto's ex-husband used to beat her so badly she couldn't stand.
"[Now] I can do something great, I can save myself, I can see that no man is going to challenge me again," she told CBS News.
Poaching is a serious problem in many wildlife preserves in Zimbabwe and neighboring South Africa. Elephants and rhinos are frequently targeted because their tusks and horns fetch high prices in Asian markets, especially China.
Since 2009, Mander's foundation has provided anti-poaching training to park rangers free of charge through grants and private donations. More recently, the group has become known for developing skilled anti-poaching units by putting locals through a grueling training program that draws heavily from Mander's special operations background.
"We thought that by putting them through our version of special forces selection, that we're putting them through hell," Mander said of the Akashinga recruits. "But the reality is they'd already been through it."