Zimbabwe Opposition Leaders Propose Anti-Mugabe Coalition Ahead of 2018 Vote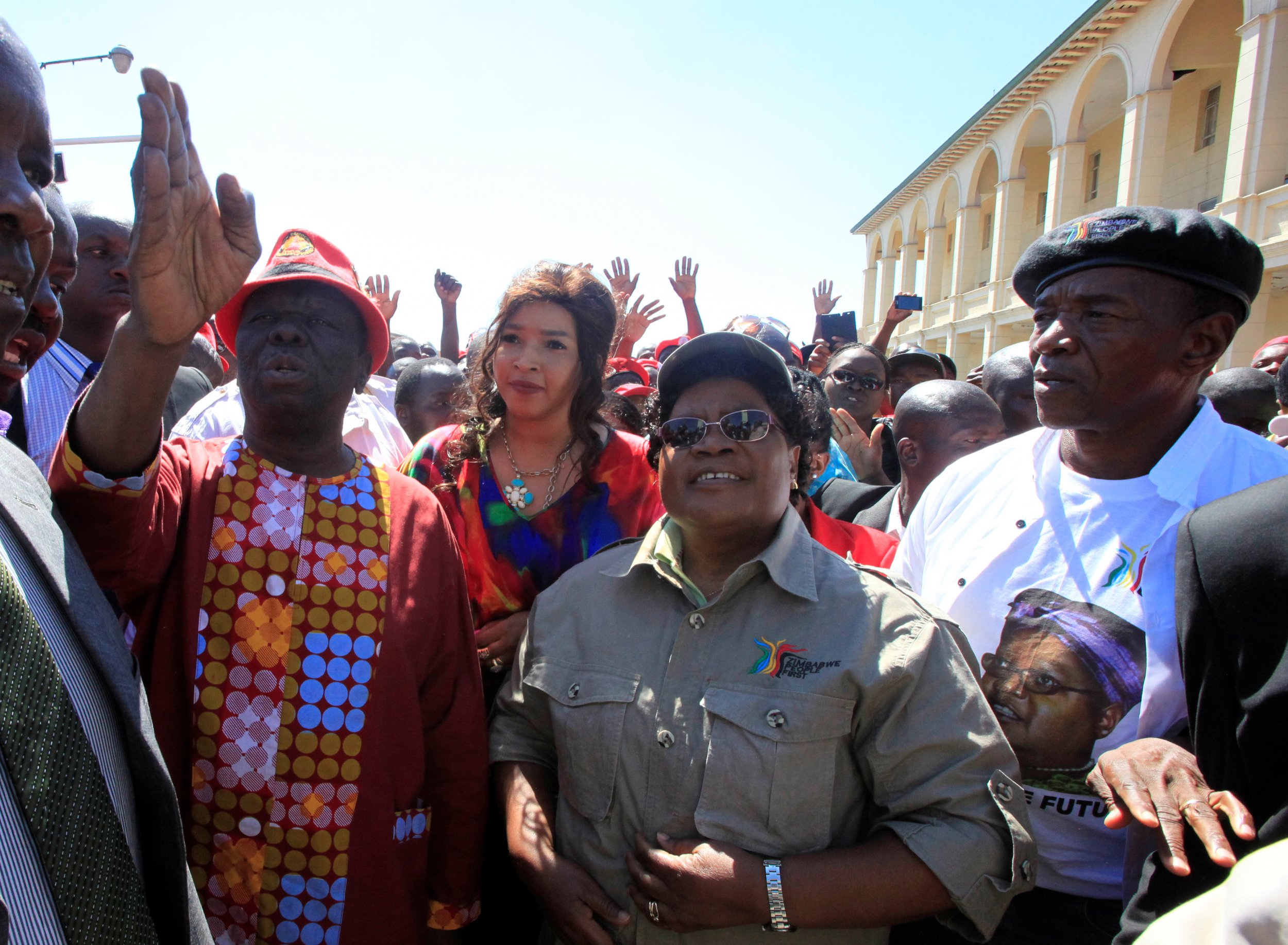 Zimbabwe's former prime minister and its ex-vice-president have joined forces in a bid to oust President Robert Mugabe in the country's 2018 election.
Morgan Tsvangirai, a veteran opposition leader, and Joice Mujuru, who served as Mugabe's deputy for 10 years, signed an agreement Wednesday that lays the groundwork for an opposition coalition, Zimbabwe's NewsDay reported.
Mugabe, who at 93 is the world's oldest non-royal serving head of state, has been in power in Zimbabwe since the country's independence in 1980. International observers have criticized several of his election victories for being rigged or unfair.
Zimbabwe is currently experiencing an economic crisis and has witnessed large-scale protests in the past year calling for Mugabe to step down.
"We have chosen this day to take the first step to bring all Zimbabweans under one roof so that we can work together to remove this unmitigated repression and misgovernance that pervades our lives," said Tsvangirai, according to NewsDay. Mujuru said the agreement was a "roadmap of how we shall move from here to the Promised Land."
Tsvangirai, 65, has run unsuccessfully against Mugabe in the past three elections. After winning the first round of the 2008 election, which was marred by post-election violence, Tsvangirai served as prime minister in a unity government from 2009-2013.
62-year-old Mujuru was one of Mugabe's closest allies for several decades. A freedom fighter in Zimbabwe's independence war, Mujuru served as vice-president in the ruling ZANU-PF coalition from 2004 until 2014, when she was ejected from the party after Mugabe accused her of plotting to overthrow him.
It is not clear yet who will lead any opposition coalition that may be formed as a result of the agreement between Tsvangirai and Mujuru.
"There is no doubt that this is an exceptionally positive move," says David Coltart, who served under Tsvangirai as the country's education, sport and culture minister from 2009-2013. "The opposition has been fragmented for a long time now...If we remain fragmented, that will make it much easier for ZANU-PF to manipulate the electoral process."
Mugabe's party won a landslide victory in the last election in 2013, taking 61 percent of the vote and claiming 160 seats in the 210-member Parliament. But the opposition Movement for Democratic Change, led by Tsvangirai, claimed massive fraud in the election, including the failure to register urban voters more likely to support the opposition and intimidation at polling stations. African Union observers said the discrepancies were not big enough to affect the result, while Zimbabwe's government barred Western observers from the election.
A ZANU-PF politician tells Newsweek that the party is not fazed by the opposition alliance. "Those guys are dead horses," says Justice Mayor Wadyajena, a government MP in northern Zimbabwe. "They can have a coalition of 100 opposition parties, we don't care."
The Southern African country is currently experiencing a cash crisis that saw the reserve bank introduce a pseudo-currency, known as bond notes, that have no value outside the country. The country's finance minister has also proposed a law that would allow so-called moveable assets— including cows and sheep —to be used as securities by small businesses seeking to obtain cash loans from banks.
Opposition groups have organized mass rallies to put pressure on Mugabe ahead of the 2018 election. Zimbabwean authorities have charged one protest leader, Harare-based pastor Evan Mawarire, with attempting to overthrow the government after he led a social media campaign titled #ThisFlag, which mobilized thousands of supporters to protest against Mugabe in 2016.
Rights groups and opposition activists say ZANU-PF has eroded the independence of state institutions, such as the judiciary and military, during almost four decades unchallenged in power. "It is still going to be a very difficult fight [at the 2018 election] because ZANU-PF controls all the levers of power," says Coltart.