'Respect Women,' Says Zimbabwe's First Lady Grace Mugabe After Fleeing South African Assault Allegation
Zimbabwe's first lady Grace Mugabe has come out of hiding.
The wife of President Robert Mugabe had not appeared in public since she was accused of assaulting a 20-year-old female South African model at a hotel in Johannesburg.
South Africa's government opted to grant diplomatic immunity to Grace Mugabe, prompting widespread criticism from citizens and legal challenges from the model's lawyers and South Africa's main opposition party.
Grace Mugabe appeared in public for the first time since the purported incident on Friday. And her message was one that many observers would claim she should apply to herself: Respect women.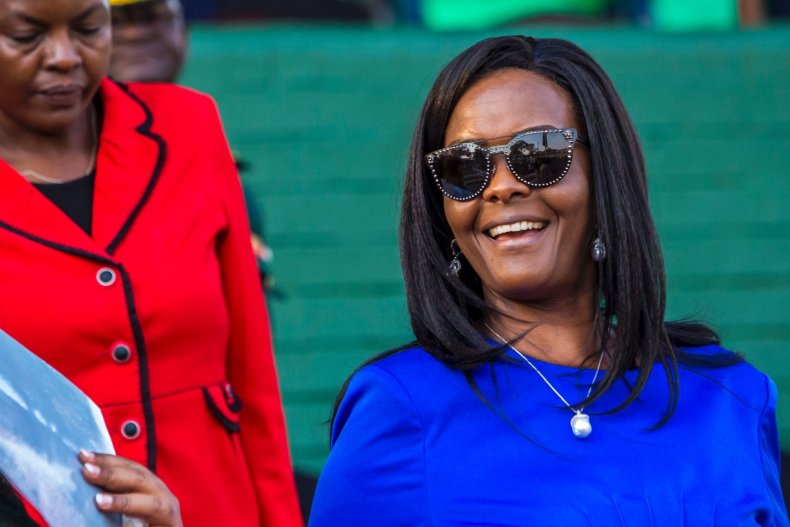 The first lady insisted that young men must develop a culture of treating women with respect after visiting an adult rape clinic's information stand at an agricultural fair in Zimbabwe's capital, Harare.
"You are not just respecting your mother alone, but other women as well," said Grace Mugabe, according to the state-run Herald newspaper. "When you see a woman anywhere, you should think about your mother, sister, or your wife."
"[Rape] is something you do not want to happen to your relative. I think this was a very important initiative that the group decided to embark on."
Read more: Can Robert Mugabe's wife, Grace, still be president of Zimbabwe?
South African model Gabriella Engels alleged that Grace Mugabe assaulted her using an extension cord and plug after Engels visited two of the Mugabes' sons, Robert Jr. and Chatunga, who were staying at an upmarket hotel in Johannesburg's Sandton district.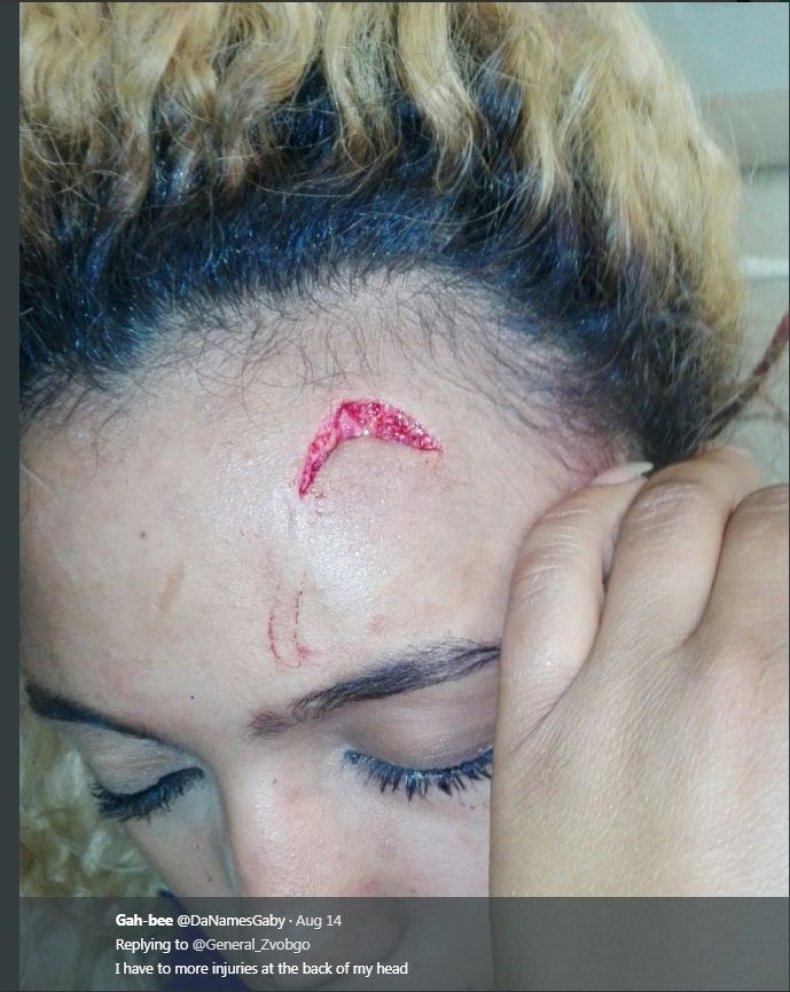 Engels filed a claim of assault with South African police and Grace Mugabe was due to appear in court in the country, but failed to show up after her lawyers negotiated the granting of diplomatic immunity. President Mugabe even flew to South Africa a few days before a regional conference he was due to attend in order to assist with the process.
After Grace Mugabe left South Africa, lawyers for Engels claimed that they would challenge the granting of diplomatic immunity. Grace Mugabe appeared to have traveled to South Africa for private reasons and it was not clear whether she was traveling on a diplomatic passport.
The Democratic Alliance, South Africa's largest opposition party, also said that it had filed papers in the country's highest court to request that the decision to grant Grace Mugabe diplomatic immunity be rendered invalid.
"Grace Mugabe is not a member of the Zimbabwean government and she was in South Africa on personal business. There is nothing in either South African or international law which renders her deserving of diplomatic immunity," the DA said in a statement.
Grace Mugabe, who is 41 years younger than her 93-year-old husband, is widely thought to want to succeed President Mugabe when he eventually retires or dies.
The president has been in office since 1980 and is the ruling party's candidate for elections in 2018. If he were to be victorious and live through another term in office, President Mugabe would be in power until the age of 99.