Robert Mugabe Fires Zimbabwe's Attorney General Johannes Tomana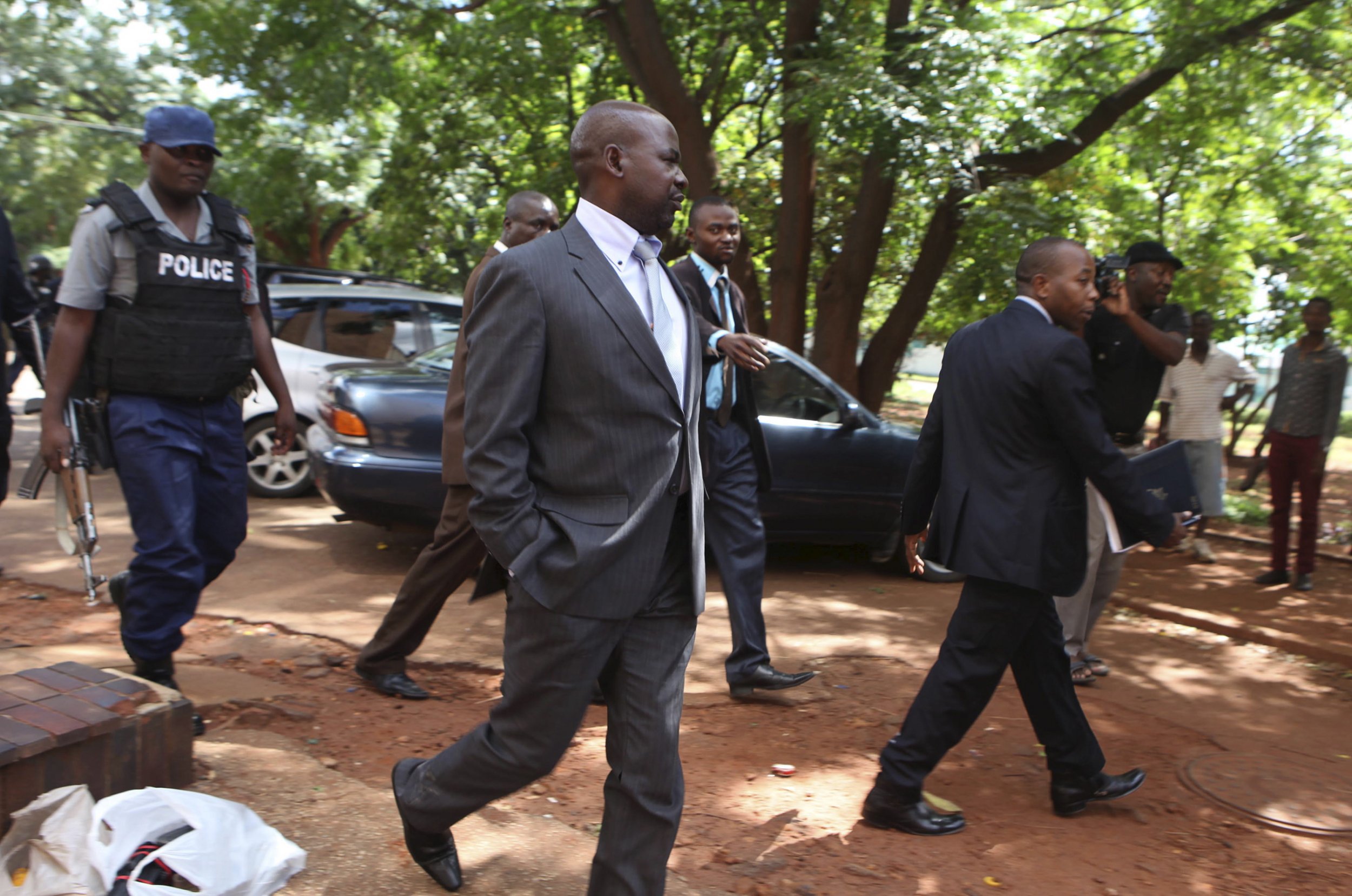 Zimbabwe's President Robert Mugabe has fired the country's chief prosecutor, Johannes Tomana, after he failed to try two army officers accused of attempting to blow up a dairy belonging to Mugabe's second wife, Grace.
In February 2016, Tomana appeared before a court in the capital Harare charged with obstructing the course of justice, after he dropped charges against the two men. Their actions were allegedly part of a wider plot that involved two other army officers. Police caught the foursome with guns while they were trying to purchase explosives to target the dairy. The group supposedly formed a political party called the Zimbabwe People's Front to challenge Mugabe's almost 40-year rule.
Five months after the trial, Tomana was suspended from his role and replaced by acting attorney general Ray Goba. The reasons for his suspension, All Africa reports, went beyond the dairy bombing case.
In 2015, a court had convicted Tomana of abuse of power after he prevented the prosecution of Munyaradzi Kereke, a politician accused of raping a minor at gunpoint. After being threatened with a month in prison, Tomana agreed to try Kereke who was later imprisoned.
Tomana's firing comes as 93-year-old Mugabe gears up for presidential elections next year. On June 2, the president, who has been in power since 1980, began a series of rallies aimed at courting the country's youth vote. The state-run Herald newspaper reports that Mugabe is hoping to speak at a further nine rallies.
At the event on June 2, Mugabe spoke for 90 minutes, squashing rumors of ill-health after witnesses saw him slurring his words and seeming unable to walk on several earlier occasions.
Although Mugabe has faced repeat accusations of election rigging and voter intimidation, this election may not be the cakewalk that previous ballots have been. His party, Zanu-PF, is divided over his succession, with some suggesting that his 51-year-old wife Grace could be the next leader of Zimbabwe.