In Zimbabwe, White Farmers Are Suing President Robert Mugabe Over Land Seizures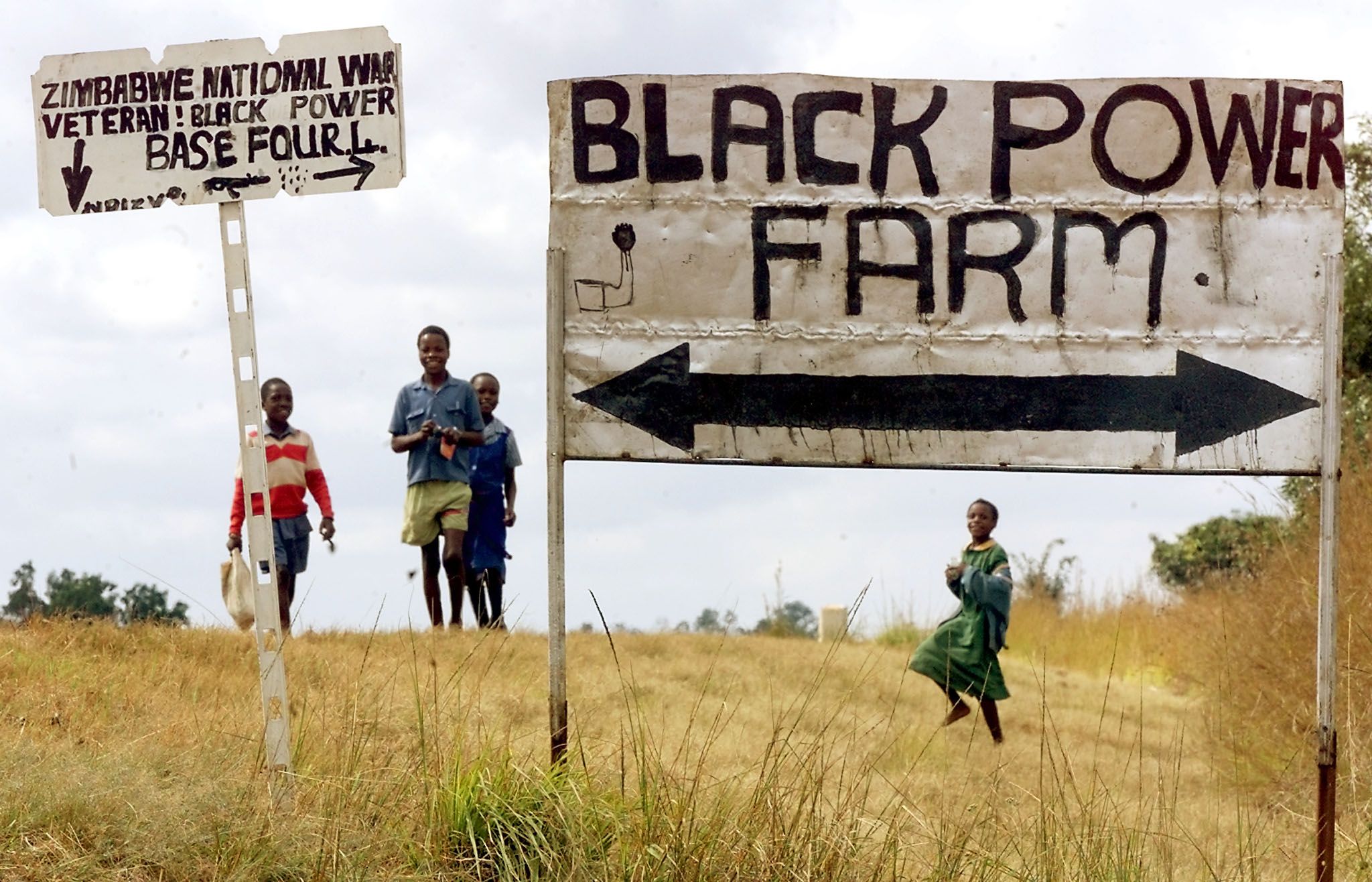 White farmers who were forcibly dispossessed of their property in Zimbabwe are suing President Robert Mugabe, claiming the government owes them compensation.
Mugabe's government introduced a controversial land reform program in 2000 that led to squatters invading and seizing the majority of white-owned farms across the southern African country. The seizures were often violent, and resulted in the murder of multiple white farmers.
Aides close to the 93-year-old Zimbabwe president were given large chunks of land, and Mugabe has recently pledged to remove any remaining white farmers from the country.
A group of dispossessed Zimbabwean farmers launched a legal initiative over the weekend under a protocol of the Southern African Development Community (SADC), a regional economic and political bloc of which Zimbabwe is a member.
Ben Freeth, a spokesman for a rights group supporting the action and a former farm owner whose property in Zimbabwe was burned down, said, "Dispossessed Zimbabwean farmers have been wronged."
Freeth also warned that fear of holding Mugabe and his government to account was contributing to economic malaise in Zimbabwe.
"Unless the culture of impunity stops, no investment will take place in our country and the economic crisis will deepen. Without property rights and the rule of law, our negative trajectory as a failed state will accelerate," said Freeth in a statement by SADC Tribunal Rights Watch.
Related: Robert Mugabe says that the killers of Zimbabwe's white farmers will not be prosecuted
The land reform program led to Western donors cutting aid to Zimbabwe and imposing crippling sanctions on Mugabe and his government ministers. The program also placed land in the hands of Zimbabweans who were untrained in agriculture, leading to a fall in productivity, although land reform did have benefits for some poor Zimbabweans who were able to successfully grow crops, including tobacco.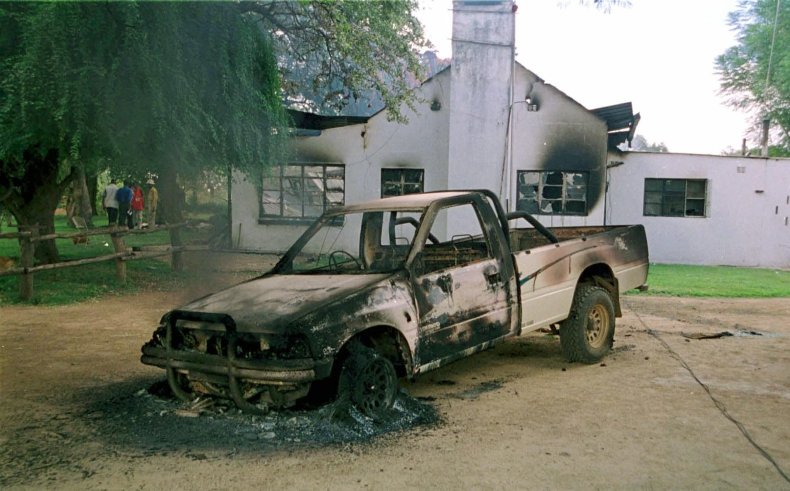 Land reform and its aftermath are widely seen as a contributing factor in Zimbabwe's economic downturn. The country has persistently high unemployment and had to abandon its currency in 2009 after a period of hyperinflation that saw the price of a loaf of bread rise above 10 million Zimbabwean dollars.
Zimbabwe is presently facing a foreign currency exchange shortage that has seen the country's reserve bank introduce a pseudo-currency, known as bond notes, that has no value outside Zimbabwe.
The new legal action is predicated on a 2008 decision by the SADC tribunal, which ruled that Zimbabwe could not evict a white farmer, Mike Campbell, from his land, and that forced evictions amounted to discrimination against whites. The tribunal also ruled that fair compensation should be given to farmers dispossessed of their land.
Zimbabwe consequently pulled out of the tribunal and questioned its credibility. Campbell died in 2011; his family claimed his death was as a result of complications following a brutal beating by Mugabe supporters in 2008.
One of the farmers involved in the complaint, David Conolly, said he was forced off his farm by a deputy secretary in Mugabe's office, Ray Ndhlukula. A Zimbabwean court ruled in 2015 that Ndhlukula should leave the farm and it gave him a suspended prison sentence, but he has remained on the property, The Telegraph reported.
"All I want to do is to be allowed to farm our family farm and live in my home," said Conolly. "If the Zimbabwe government doesn't want to allow me to do this then it must pay fair compensation for the loss of my farm and my life's work."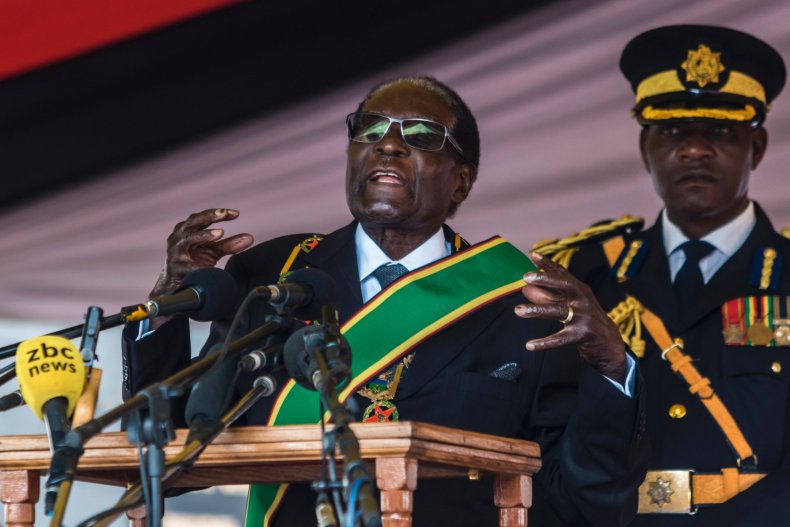 The SADC Tribunal Rights Watch statement said that formal notice to initiate proceedings had been served to Mugabe, the Zimbabwean government collectively and three specific Zimbabwean ministers.
In the face of international condemnation, Mugabe has remained resolute on the merits of land redistribution. At a rally commemorating war heroes in the capital Harare last week, the president said he would not prosecute those who killed white farmers during the evictions.
"Yes, we have those who were killed when they resisted. We will never prosecute those who killed them. I ask, why should we arrest them?" said Mugabe at the rally.