Zimbabwe's Mugabe Frees 2,000 Prisoners to Reduce Overcrowding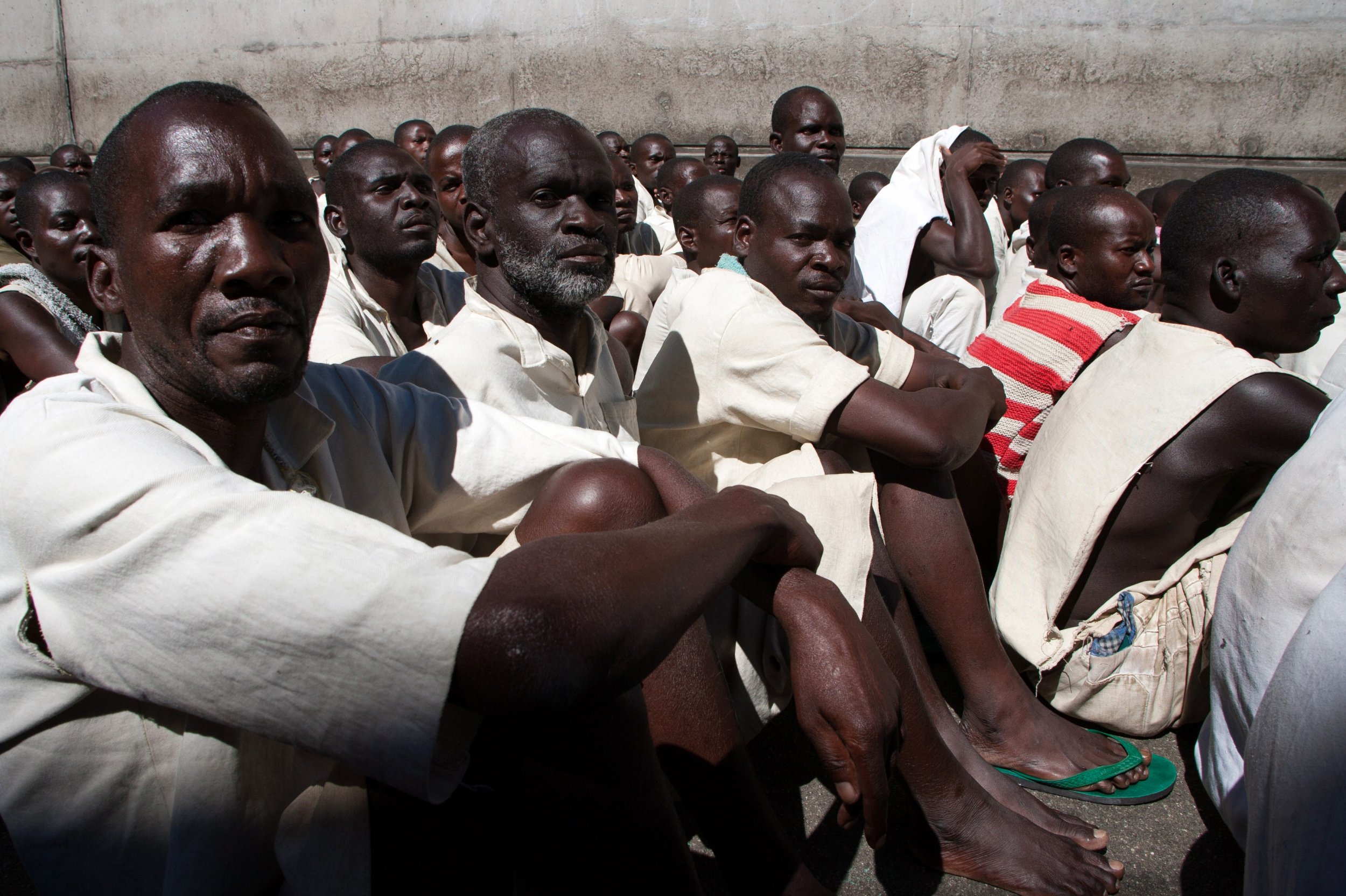 Zimbabwean President Robert Mugabe has freed 2,000 prisoners to make space in the Southern African country's overcrowded jails.
The presidential pardon, executed on May 23, means that all male prisoners under the age of 18 and all female inmates—except two serving life sentences—can be released, the state-run Herald newspaper reported on Thursday.
A spokeswoman for Zimbabwe's prison service, Priscilla Mthembo, said that the country's 46 prisons were holding almost 20,000 prisoners despite having a capacity of 17,000. "This Presidential pardon will go a long way in decongesting our prisons and facilitating good living conditions for those that remain behind," Mthembo told the Herald.
The amnesty also extends to terminally ill prisoners and those who were sentenced to less than three years who have already served at least a quarter of their sentence. It does not apply to prisoners jailed for murder, rape, treason, armed robbery, carjacking or sexual offences.
Approximately 200 inmates were freed from Chikurubi male prison on the outskirts of the capital Harare on Wednesday, while 139 female inmates were released from the corresponding female prison, the Herald reported. "Inmates should not take this pardon for granted, let them go out there and exhibit the spirit of Ubuntu and respect the laws of the country," said Mthembo. Ubuntu is a Southern African philosophy of human kindness and community.
The 92-year-old president—who has led Zimbabwe since the country's independence in 1980—has offered similar pardons in the past, ordering the release of 2,000 prisoners, mostly women and juveniles, in 2014. A 2013 report by the U.S. embassy in Harare found that more than 100 prisoners died in custody between January and November 2013 due to illnesses related to food shortages and other causes including poor sanitary conditions.