Zimbabwe: Mugabe Tells War Vets, 'Leave Politics to Me'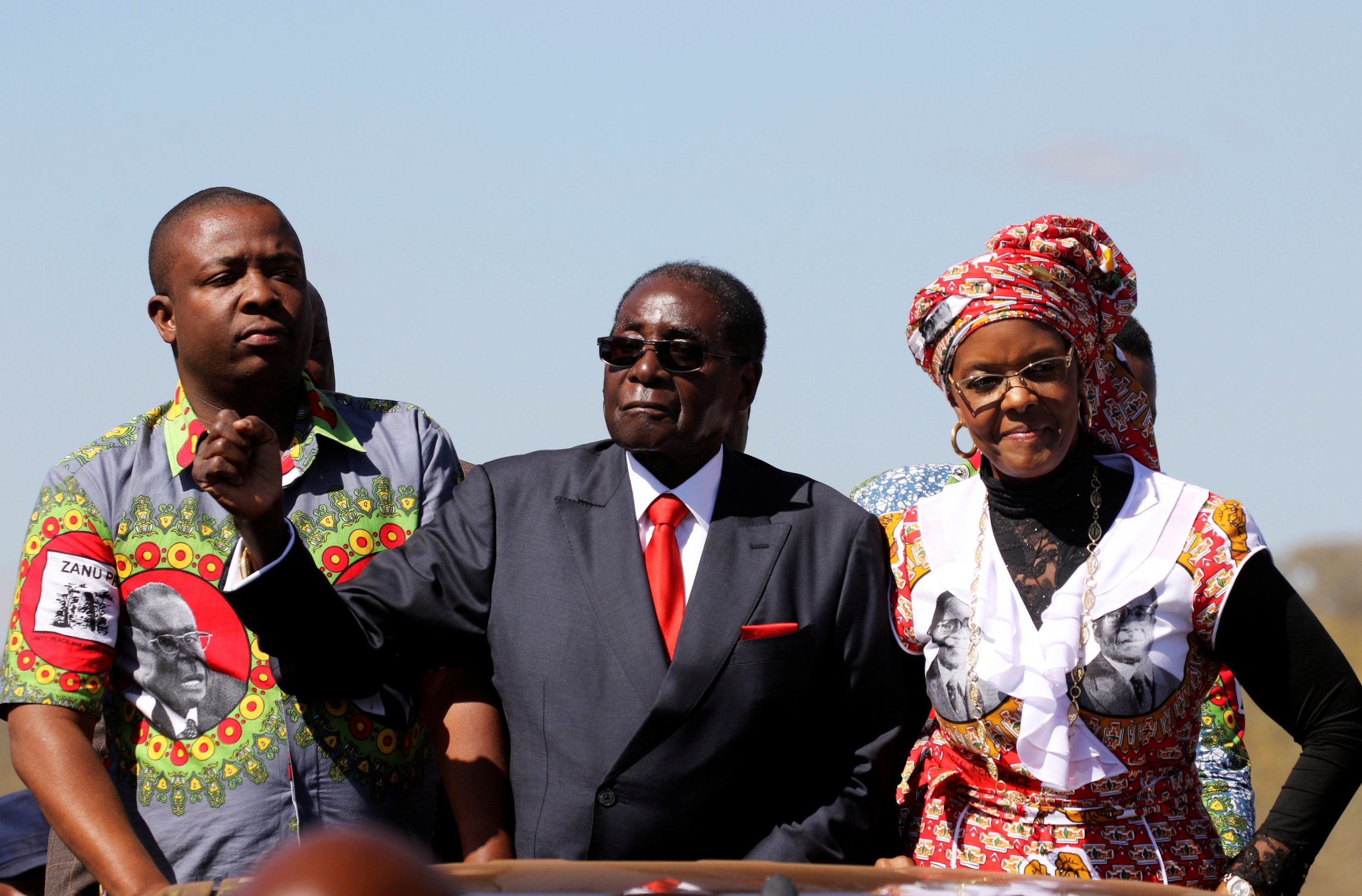 Zimbabwe's President Robert Mugabe has warned the country's influential war veterans to stay out of debates about who will succeed him when he finally leaves office.
The 92-year-old Mugabe, himself a veteran of Zimbabwe's independence war, made the comments at a meeting of the ruling Zanu-PF party on Thursday in the capital Harare. While the president has not indicated a desire to stand down and said he wants to live until he's 100, discussions and rumors about who might succeed Mugabe when he either dies or retires have dominated the Zimbabwean press in recent months.
The two main contenders from within Zanu-PF are Grace Mugabe, the wife of the president who leads the party's influential Women's League, and Emmerson Mnangagwa, the current vice-president and another war veteran. The veterans decided earlier in June to throw their weight behind Mnangagwa and have reportedly threatened bloodshed should the vice-president fail to gain the appointment, Zimbabwe's Newsday reported.
"War veterans must know that it is politics that leads the gun, not vice versa, as the war veterans are not bosses of the party," said Mugabe, according to Reuters.
The president and Zanu-PF leader also accused the veterans of acting like "dissidents," an evocative term in Zimbabwe, where it is used to refer to insurgents who were crushed by a North Korean-trained military unit in a campaign known as Gukurahundi. Thousands of anti-government individuals, mostly among the Ndebele ethnic group, were killed during the campaign, which lasted for four years between 1983 and 1987. Estimates of the death toll range from around 3,000 to up to 30,000. "Are we seeing another dissident rise and activity again?" said Mugabe. "The dissidents tried it and failed."
Zimbabwe's next general election is scheduled for 2018 and Mugabe has indicated that he would run for re-election if he is still in good health. The government has pointed to a recent "million man march," in which thousands of Zanu-PF supporters demonstrated in favor of Mugabe in Harare in May, as evidence of the president's continuing popularity. But thousands of protesters also turned out in April for a march against Mugabe's government, organized by the main opposition Movement for Democratic Change party and led by Morgan Tsvangirai, in what was the biggest show of opposition for years in Zimbabwe.
Besides Zanu-PF candidates and Tsvangirai, Mugabe's former Vice President Joice Mujuru, who left the ruling party in December 2014 after being accused by Grace of plotting to overthrow the president, is also looking to establish a foothold ahead of the 2018 elections. Mujuru launched the Zimbabwe People First party in March, although it is not clear how much support it will garner in the south African country, which has been ruled by Mugabe since independence in 1980.