Zimbabwe: Mugabe Youths Back President After Pastor's Protest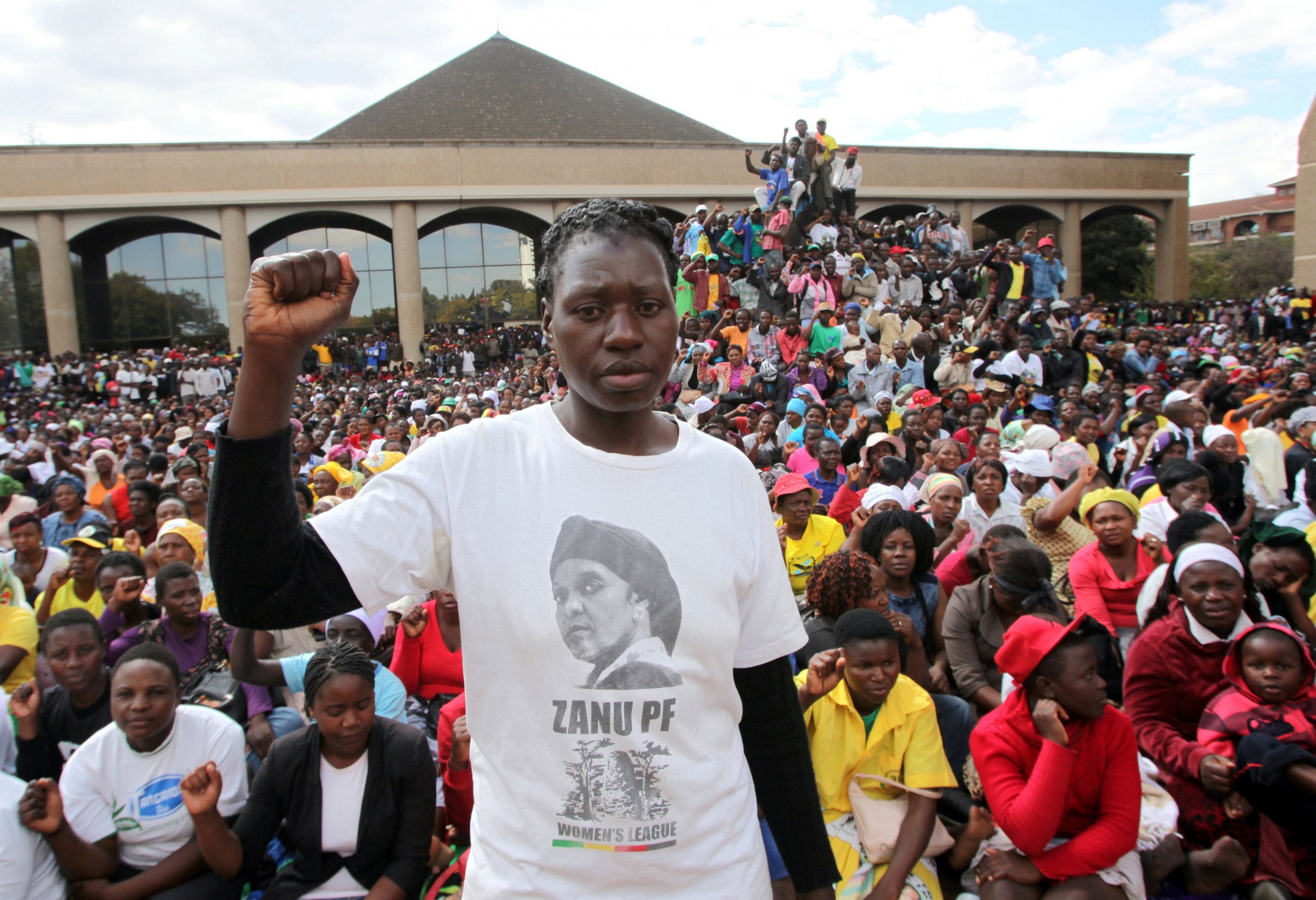 Supporters of Zimbabwean President Robert Mugabe turned out in force on Wednesday to back the veteran leader after an anti-government pastor organized a stay-away demonstration.
Around 1,000 pro-Mugabe demonstrators, including many young people, marched through the capital Harare to the ruling Zanu-PF party's headquarters, many of whom were members of the party itself, Reuters reported. The demonstrators backed the 92-year-old president's continued rule of the southern African country, which is suffering from an economic crisis and widespread hunger bordering on starvation in places.
Earlier in July, a stay-at-home protest brought Zimbabwe to a standstill after it was called for by Evan Mawarire, a Harare preacher who has come to prominence after starting a social media campaign under #ThisFlag. Mawarire has railed against the Mugabe government for the state of Zimbabwe's economy and living standards and told Newsweek that the movement's ultimate goal is to mobilize voters to remove Mugabe from office at the next general election in 2018.
Mawarire was arrested on July 12 but a Zimbabwean court threw out the case after charges of subversion—which carry a maximum 20-year sentence—were added at the last minute to Mawarire's case. The court said that the addition of the charges prevented the pastor from having a fair trial. Mawarire is currently in neighboring South Africa.
Mugabe has dismissed Mawarire as not a "true preacher of the Bible" and has suggested that the #ThisFlag movement is being sponsored by foreign governments. At Wednesday's march, the deputy-secretary of Zanu-PF's Youth League, Kudzanai Chipanga, said that "the duty of a pastor is to pray for peace and stability in the country" and that the ruling party's youth would counter anti-government demonstrations with their own marches, Zimbabwe's state-run Herald newspaper reported.
Zimbabwe has introduced bond notes, a cash substitute, due to a lack of U.S. dollars in the country—Zimbabwe has no currency of its own after the Zimbabwean dollar was rendered worthless following a period of huge hyperinflation in 2007-08. Unemployment is high and Zimbabwe has been one of the countries in southern Africa worst hit by the El Niño weather pattern, which has resulted in widespread drought and food shortages. Thousands of children are at risk of starvation before the end of 2016, the charity Save the Children said on Thursday, with 200 having already died in the last 18 months in Binga, an arid district in northwest Zimbabwe.