Zimbabwe Pastor Evan Mawarire Arrested and Charged With Subversion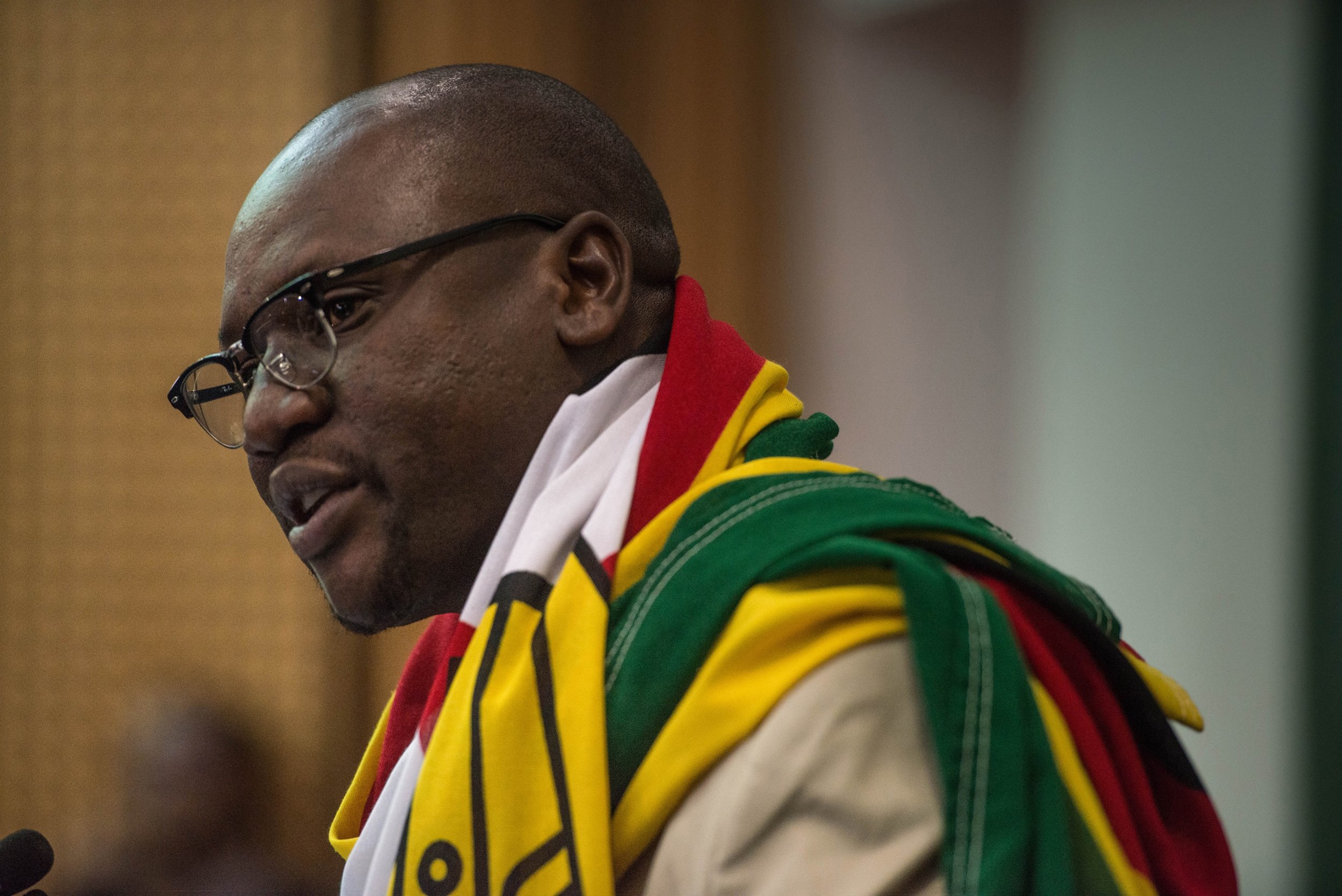 Zimbabwean police have arrested a pastor who led an anti-government social media campaign, prompting criticism from the country's opposition leader and activists.
Evan Mawarire fled Zimbabwe in July 2016 after being arrested and charged with trying to overthrow the government of President Robert Mugabe. A Zimbabwean court threw out the charges against him, but police said they had further charges to lay against the pastor, who traveled to South Africa and then to the United States, where he has remained since leaving Zimbabwe.
Mawarire was arrested upon arrival at Harare International Airport on Wednesday. He has been charged with "subverting constitutional government" between July and December 2016, the BBC reported on Thursday.
The Harare cleric shot to prominence after posting a social media video of himself draped in the Zimbabwe's flag, lambasting the state of the nation's economy under Mugabe, who has ruled since 1980.
The video spawned the hashtag #ThisFlag, which evolved into a social activism movement; Mawarire organized several anti-government demonstrations, including a national shutdown in July 2016 which saw businesses across the country close.
Morgan Tsvangirai, the leader of Zimbabwe's main opposition Movement for Democratic Change (MDC), slammed the arrest of Mawarire on Thursday as evidence that "a leopard remains faithful to its spots."
"This is vintage ZANU-PF [Mugabe's ruling party] and the message coming out of this arrest is that ZANU-PF will go for broke in the campaign ahead of the next election [in 2018]," said Tsvangirai in a statement posted on Facebook. "The world must brace for impunity and violence against the innocent citizens of our country."
After Mawarire fled the country in July 2016, Mugabe claimed the pastor was not "a true preacher of the Bible." The president accused Mawarire of being sponsored by the West to call for violent protests.
The fresh charge brought against Mawarire is "absolutely ridiculous and a total sham," according to Amnesty International's Muleya Mwananyanda. "It is designed to make him stop his human rights activism and to punish him for speaking out about the declining human rights situation in Zimbabwe," she said.
Mugabe's regime is known for dealing harshly with critics of the government. Tsvangirai himself has been arrested on multiple occasions, while other activists have gone missing, such as Itai Dzamara, an opposition campaigner and journalist who never returned home after a trip to the barber shop March 2015. Dzamara's family have said they believe he was abducted by the government.