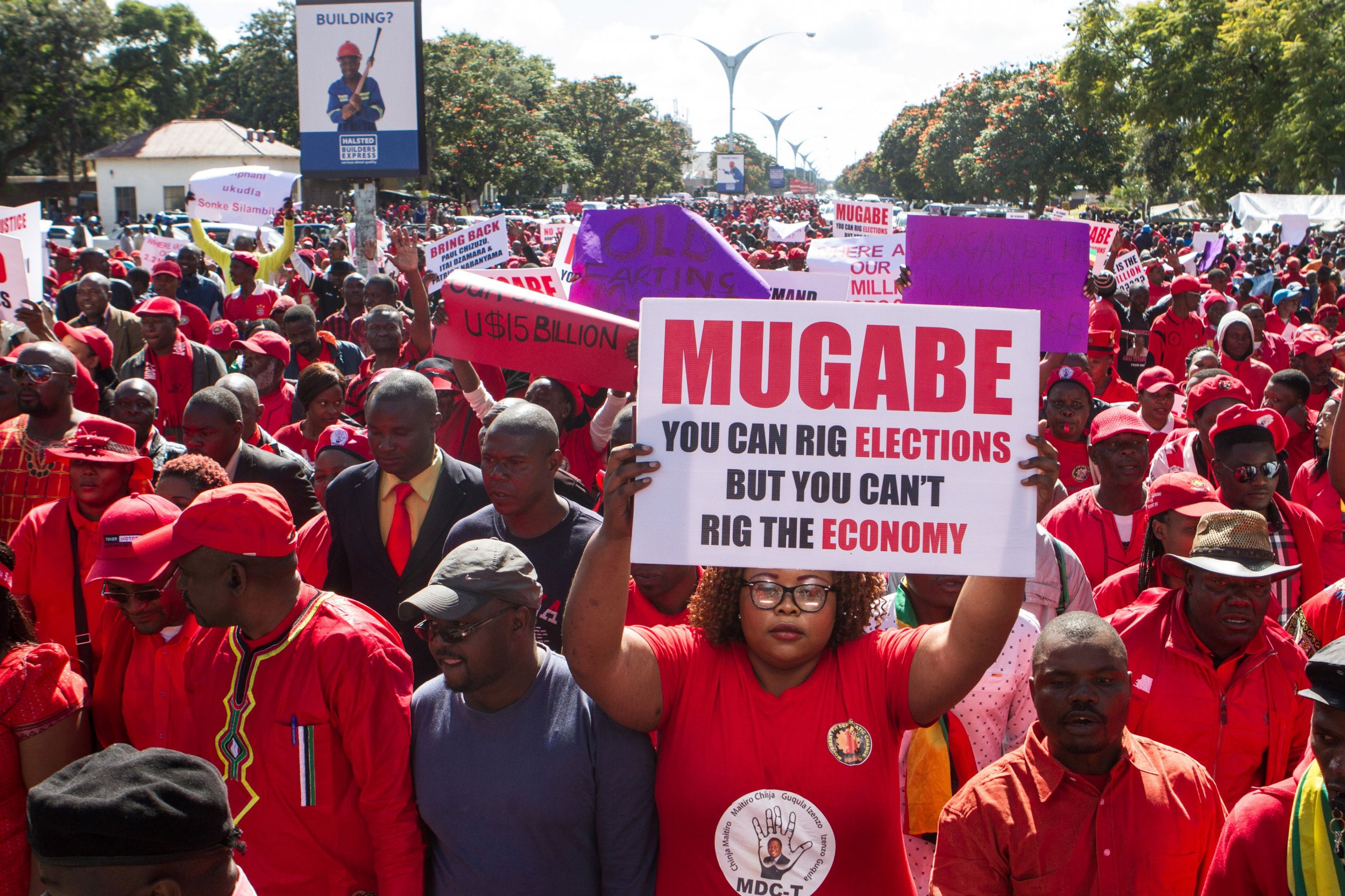 Zimbabwe has a new political party, and its leader launched it in the most controversial way possible.
Acie Lumumba, 26, a former activist in the ruling Zanu-PF party, announced the creation of Viva Zimbabwe at a press conference in the capital Harare on Friday. And the young activist directed his words firmly at President Robert Mugabe, who has ruled Zimbabwe since its independence in 1980.
"You've never really seen Zimbabweans angry...So here's the red line. Mr President, Robert Gabriel Mugabe—fuck you. I've drawn the line, our kids are in trouble," said Lumumba, to gasps of shock and a round of applause from the gathered reporters.
The controversial speech has landed Lumumba in police custody. The Viva Zimbabwe leader handed himself over to police in Harare on Monday in the company of his lawyer, a spokesperson for Zimbabwe's Police Headquarters told Newsweek. The spokesperson says that Lumumba has been charged with undermining the president, an offense that carries a maximum sentence of one year's imprisonment and a fine of around $300.
A spokesperson for Lumumba tells Newsweek that the activist is currently in police custody will go to court on Wednesday.
During the Viva Zimbabwe inauguration speech, Lumumba also appeared to threaten members of Mugabe's Zanu-PF party if anything should happen to him. "I'm someone's child, a war veteran's child. You touch me—you can touch me but I hope you live long, because God forbid something happens to you, and you leave your kids. They will be touched too. I'm not making threats, this is not a threat," said Lumumba. War veterans who fought in Zimbabwe's independence struggle hold an exalted position and political influence in the country.
Lumumba said that he would not be contesting for public office in Zimbabwe's next general election, due to be held in 2018, but that his party would exist to give young people the opportunity to resolve the problems created by the 36-year administration of Mugabe, who turned 92 in February.