Zimbabwe's President Blames Group Linked to Former President's Wife For Assassination Attempt
Zimbabwe's president has blamed a group linked to the African country's ousted former president's wife for an assassination attempt that left two dead and more than 40 injured.
Speaking to the BBC on Wednesday, President Emmerson Mnangagwa said he suspected the group G40, which supported Grace Mugabe in her presidential bid, of masterminding the attack. Grace Mugabe is the wife of former leader Robert Mugabe, who ruled Zimbabwe for three decades until he was forcibly removed late last year.
"I don't know whether it was one individual - I would think it is broader than one person. I would think this is a political action by some aggrieved persons," Mnangagwa told the BBC. Although he did not directly blame Grace Mugabe, he called out her supporters in the G40 faction.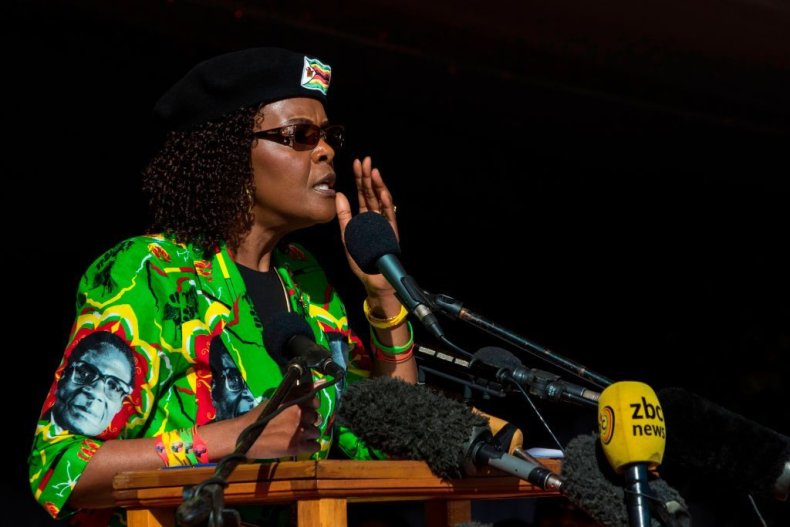 The 75-year-old leader rose to power in November, after the military took over the country and forced the resignation of President Mugabe. The apparent assassination attempt took place last weekend, as Mnangagwa campaigned ahead of presidential and parliamentary elections set to take place on July 30.
Mnangagwa and Grace Mugabe have been seen as political rivals since he was removed from his post as vice president prior to the coup that led to her husband's resignation. His removal caused many to suspect that Grace Mugabe, 54, intended to replace her ailing 94-year-old husband and was rooting out at any potential opposition.
The current president told the BBC that Grace Mugabe is "politically immature and was easily used by a tool who wanted to get at me." Currently, the former first lady is in Singapore where her husband is receiving medical treatment. Many of her prominent supporters have also fled the country, The Guardian reported.
Despite Mnangagwa's accusations, police in the country have said that they are still searching for a motive, according to Africa News. The president has also moved to make sweeping changes to his security detail, the news site reported. There will be an "overhaul of security agencies' advance work, protective details, better radio technology and more agents would now be at the president's side at all times."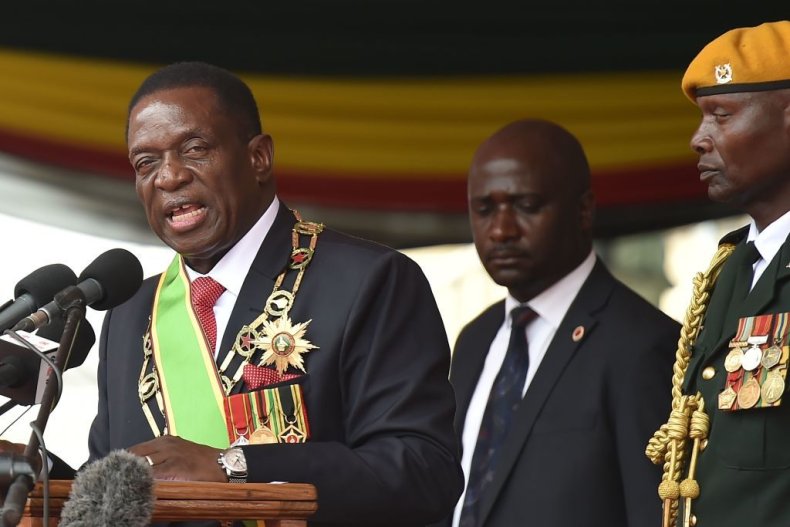 Political parties, including the main opposition movement, involved in the upcoming elections all signed a peace pledge on Tuesday, Africa News reported. Among other things, the political parties agreed to refrain from violence and hate speech throughout the remainder of the campaign.
However, with the recent attack, some have raised concerns of further violence or a crackdown on opposition from the ruling government. Mnangagwa dismissed these fears, saying there would not be clampdown by authorities, and everything will move forward in a fair manner ahead of the election.