Robert Mugabe's Wife Fails to Show Up in South Africa Court Over Alleged Hotel Assault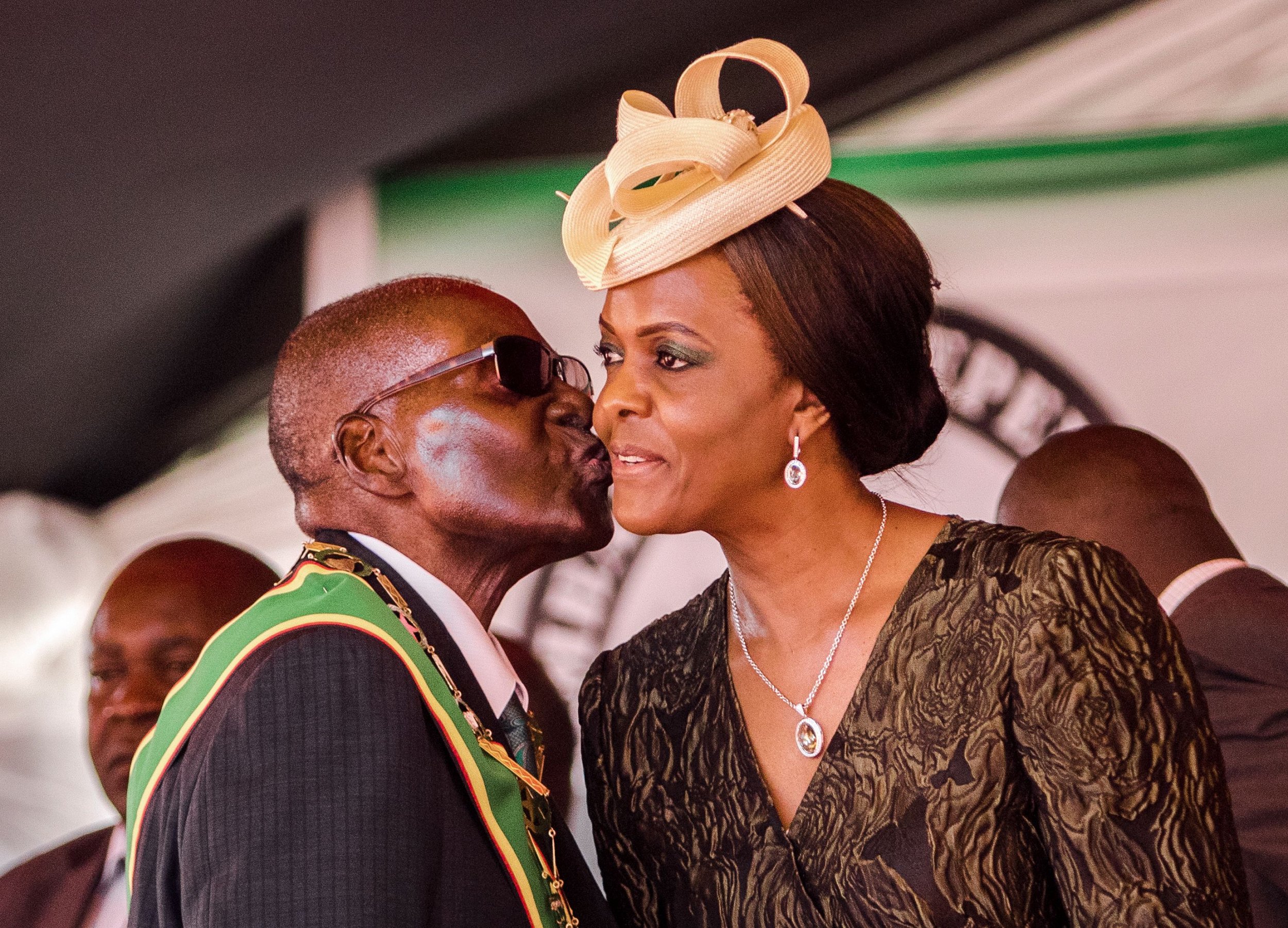 Updated | The wife of Zimbabwe's President Robert Mugabe has failed to show up in court in South Africa after being accused of assaulting a young woman in Johannesburg.
The incident allegedly took place at a hotel in Johannesburg's upmarket Sandton suburb on Sunday. Gabriella Engels, 20, claimed that Zimbabwe's first lady, 52, assaulted her after she had visited two of the Mugabe sons at the hotel. Engels registered a case of assault with intent to do grievous bodily harm with police on Monday.
A spokesman for the South African Police Service, Vishnu Naidoo, told AFP on Tuesday afternoon that negotiations with Grace Mugabe over handing herself in were inconclusive. "She hasn't handed herself over yet. We do not know her whereabouts at this stage," said Naidoo.
South Africa's national police minister Fikile Mbalula had said earlier on Tuesday that the Zimbabwean first lady had "handed herself over" to police and was due in court that afternoon. However, Naidoo said that Mbalula "learned later that it just didn't materialize as it was supposed to."
Engels told South African news site News 24 that she visited Robert Mugabe Jr. and Chatunga Mugabe at the Capital 20 West Hotel in Johannesburg on Sunday after meeting them on Saturday. She said she was waiting in a separate room from the Mugabe sons when Grace Mugabe entered. "When Grace entered I had no idea who she was. She walked in with an extension cord and just started beating me with it," Engels told News 24. "I needed to crawl out of the room before I could run away."
Engels shared a picture of a deep gash on her forehead via Twitter and also said that she did not live with the Mugabe sons, but had merely been visiting them.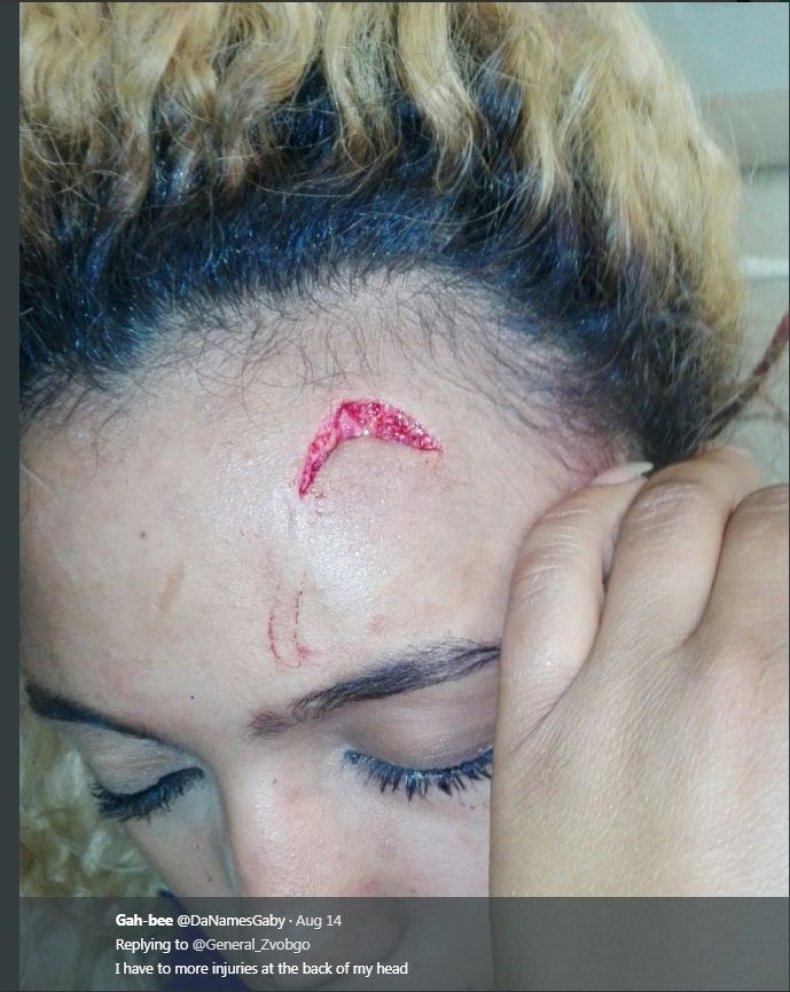 South African officials condemned the incident and said that law enforcement would investigate and arrest Mugabe if necessary.
"No one has a right to abuse women irrespective of situations they find themselves in. People of Grace's caliber were supposed to live an exemplary life and be a role model to inspire young women," said Gauteng Community Safety chief Sizakele Nkosi-Malobane, in a statement reported by the South African Broadcasting Corporation.
But later on Tuesday, people on social media speculated that Mugabe may have fled the country. Simon Allison, an editor at the Mail & Guardian newspaper, tweeted that the Zimbabwean first lady's motorcade had been "spotted coming back from the airport in Harare," the capital of Zimbabwe.
Grace Mugabe has not commented publicly on the allegations. Zimbabwe's Information Minister Christopher Mushowe told the BBC that he was unaware of the alleged assault.
A spokesman for the Capital Hotel Group confirmed to Newsweek that it had removed a "family" from the hotel after receiving reports of an altercation but declined to identify the people removed.
The wife of President Mugabe was reportedly in South Africa to receive treatment for an ankle injury she sustained during a road accident in Zimbabwe in July.
At 93 years old, President Mugabe is the oldest non-royal head of state in the world. He is running as the governing party's candidate in the 2018 elections. Should he win and live out the duration of the term, Mugabe would be in power at the age of 99.
Two factions have emerged in his party, ZANU-PF, one backing the first lady and the other supporting Vice-President Emmerson Mnangagwa as Mugabe's successor. Mnangagwa recently fell ill and was airlifted to hospital in South Africa, where he is still recuperating.
Grace Mugabe recently challenged her husband to name his successor so that the party could rally around one candidate, but the nonagenarian president has not done so.
This article has been updated to reflect the latest developments in the story.