Zimbabwe Opposition Leaders Demand Electoral Reform Ahead of 2018 Vote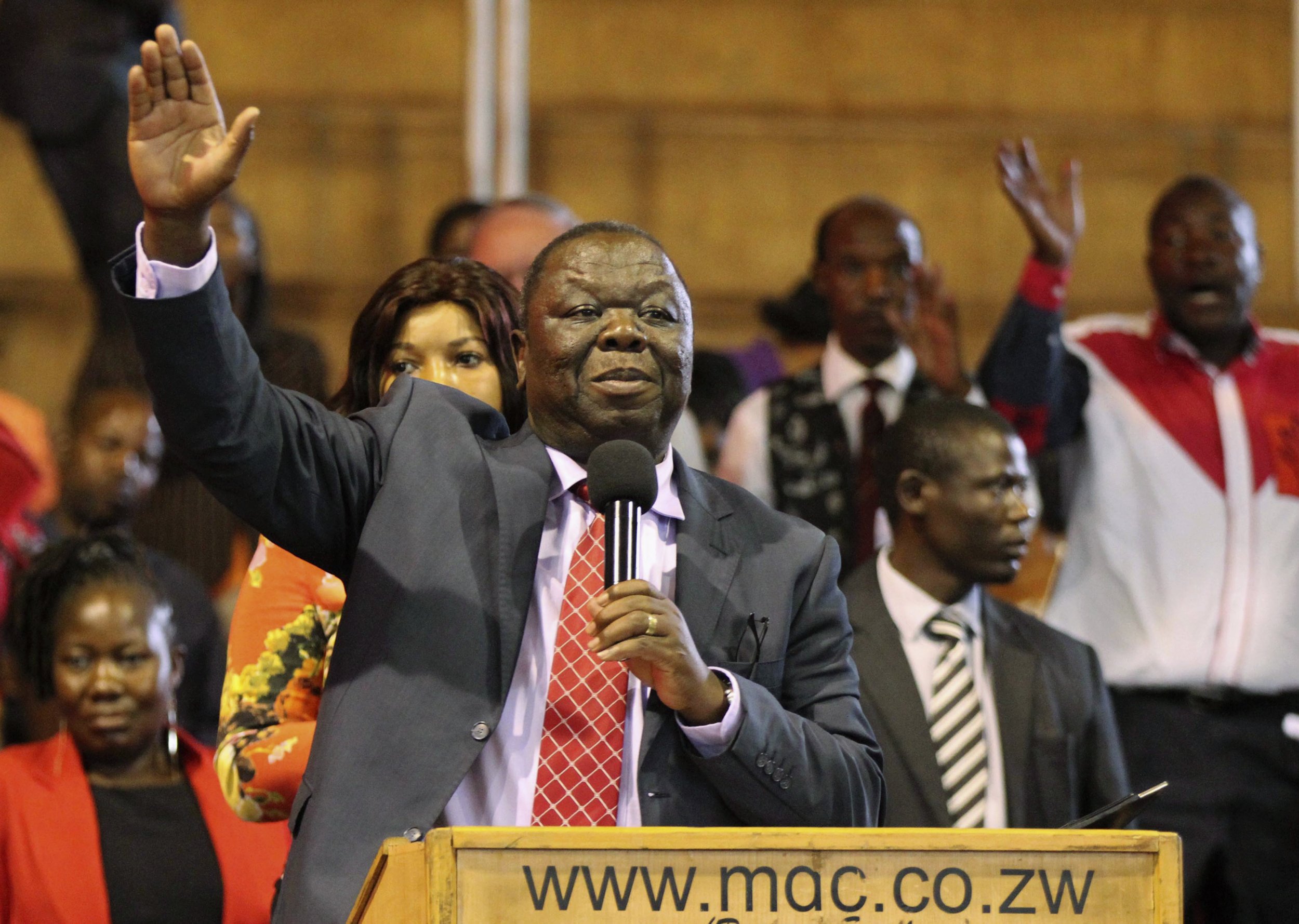 Opposition leaders in Zimbabwe have demand electoral reforms before the country goes to the polls in 2018 in a major protest in the capital Harare on Wednesday.
The march, conducted under heavy police surveillance, was organized under the banner of the National Election Reform Agenda (NERA), a coalition of opposition groups, which wants the Zimbabwe Electoral Commission (ZEC) to be disbanded and the U.N. to oversee the 2018 general election.
President Robert Mugabe has been in power in Zimbabwe since the country's independence in 1980. His ruling coalition, ZANU-PF, has been accused by international observers of rigging elections and intimidating political opponents on several occasions. In 2008, tens of thousands of Zimbabweans were displaced in post-election violence after Mugabe was almost unseated by longtime rival Morgan Tsvangirai, only to triumph in a controversial second round of voting.
Tsvangirai addressed Wednesday's march, which was also attended by Evan Mawarire —a Harare pastor who leads a mass social media protest movement against Mugabe—and other opposition leaders, including ex-finance minister Tendai Biti.
Opposition parties have been holding talks with the ZEC over the format of the 2018 elections. But negotiations ended in acrimony on Tuesday, when ZEC chairwoman Rita Makarau walked out, accusing the opposition of unfairly targeting her, the AP reported.
NERA wants the current ZEC board to be dismissed and new electoral commissioners appointed ahead of the vote, and wants the United Nations Development Programme to oversee the procurement of biometric voter registration (BVR) equipment to update the country's electoral register.
Opposition leaders said they feared that the ruling party would seek to rig the voter registration process in favor of Mugabe, who at 93 is the world's oldest non-royal head of state. Tsvangirai warned that supporters of his Movement for Democratic Change would carry out mass protests if their demands were not met, the BBC reported.
ZANU-PF has already nominated Mugabe as its presidential candidate for the 2018 vote.
Zimbabwe's economy is struggling, with high unemployment and the government introducing a quasi-currency, known as bond notes, in 2016. The country is also suffering from a drought affecting several countries in southern and eastern Africa.