Zimbabwe Soldiers Using 'Systematic Torture' to Suppress Mass Protests: Report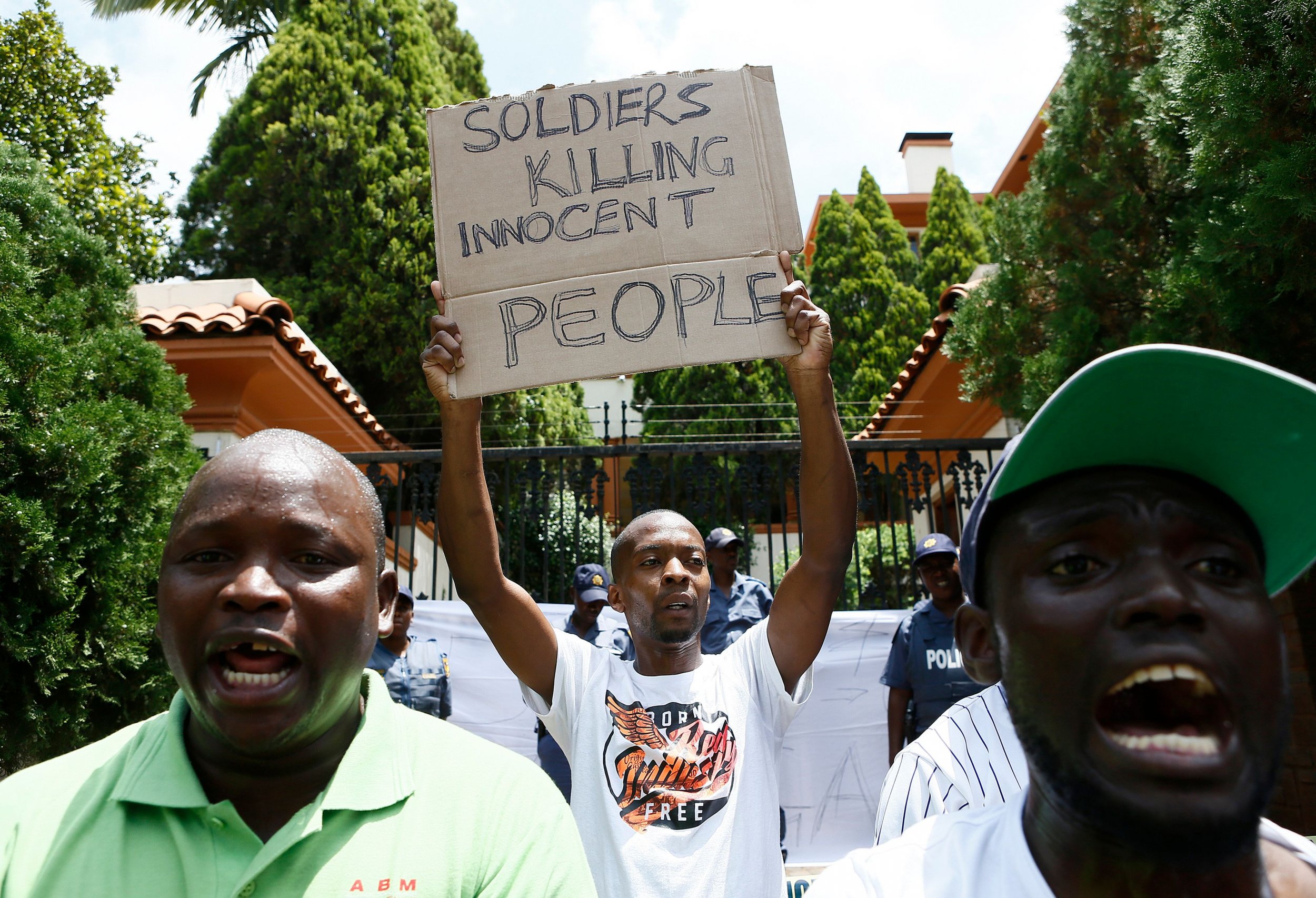 Soldiers in Zimbabwe are using "systematic torture" in a widespread crackdown on protesters railing against a proposed increase in fuel prices, a human rights organization has alleged.
The demonstrations broke out more than a week ago in the capital city of Harare and the southwestern city of Bulawayo in response to government efforts to tackle fuel shortages. Government troops have responded violently to try to quell the unrest.
Related: Domestic violence survivors, known as "the Brave Ones," use sharpshooting skills to fight poachers in Zimbabwe
The Zimbabwe Human Rights Commission has issued fierce criticism of the military's role in responding to the protests. It alleged that security services were forcing their way into homes at night and ordering groups of men and boys to lie on the ground to be beaten. Some of the victims were reportedly as young as 11.
"The deployment of the army in quelling civilian disturbances leads to loss of life and serious bodily injuries and other human rights violations, yet the government continues to make such deployments," the report said.
It described the "systematic torture" conducted by "armed and uniformed members of the Zimbabwe National Army and the Zimbabwe Republic Police." It explained, "The torture was organized in that they targeted men who stay near areas where barricades had been placed and near areas that were torched by protestors or looted."
The government has dismissed the commission's criticism. A spokesperson told the BBC, "When things get out of hand, a bit of firmness is needed." Such "firmness" is believed to have left at least eight people dead and dozens of others injured, largely due to gunshot injuries.
President Emmerson Mnangagwa has vowed that abuse against civilians will not be tolerated, but it seems little is being done to reign in troops. Mnangagwa came to power in 2017, succeeding Robert Mugabe, who held power for almost 30 years.
The military backed Mnangagwa during the transition and has remained close to the president as he settled into the presidential office. This is the second time troops have been used to quell unrest since he came to power, the Associated Press reported, the first being in 2017.
Former army commander Constantino Chiwenga is now Mnangagwa's vice president, and at least two other former high-ranking military officers hold positions in the president's Cabinet. According to the AP, the military is committed to keeping Mnangagwa in power.
The unrest forced Mnangagwa to cancel his planned trip to the World Economic Forum in Davos, Switzerland, this week. He wrote on Twitter that any violence committed by the security services was "unacceptable and a betrayal of the new Zimbabwe," warning that "heads will roll" if necessary.