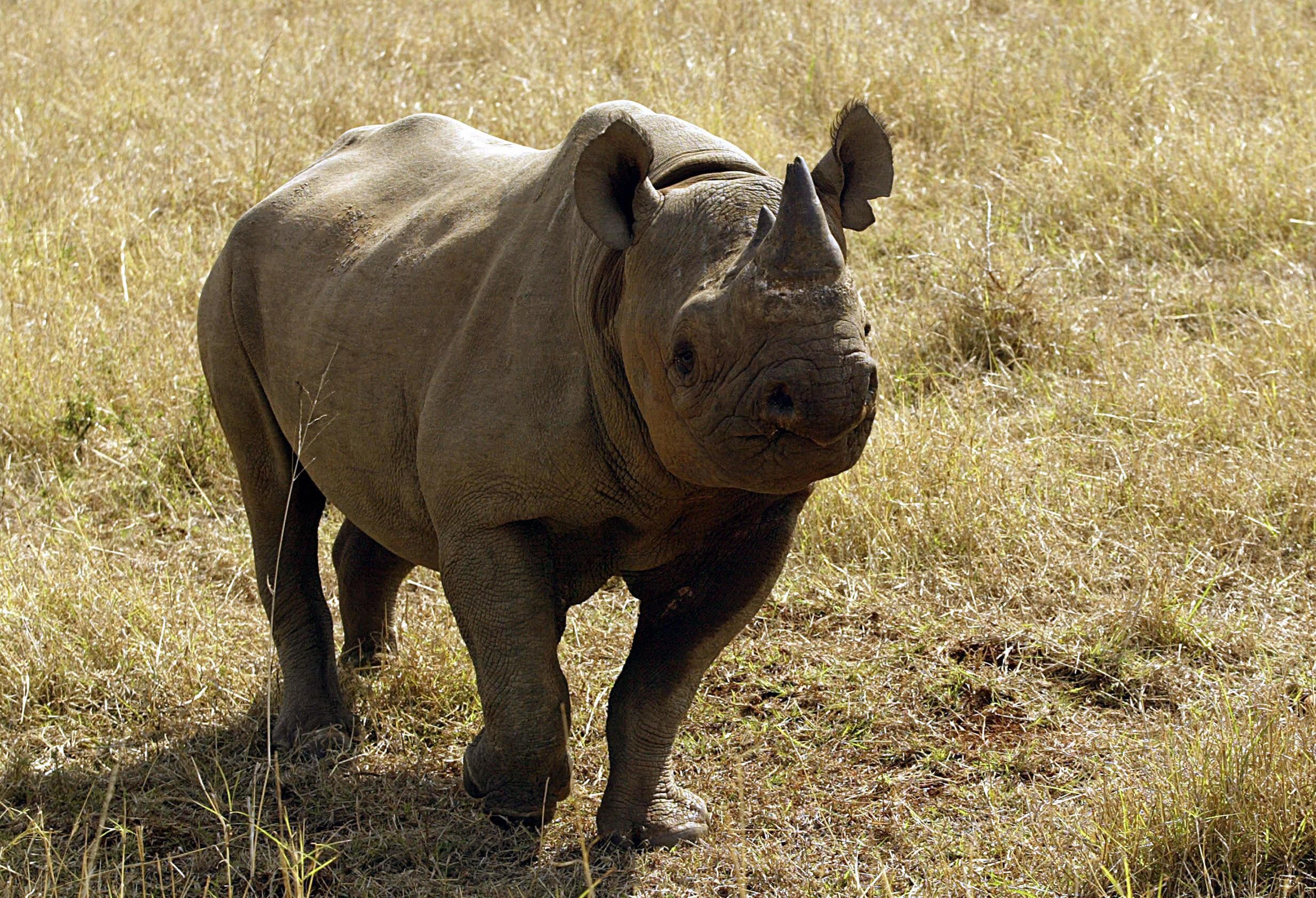 Zimbabwean wildlife authorities euthanized a rare and popular black rhino as it was suffering "unimaginable pain" due to poaching wounds, a conservation agency said on Monday.
Ntombi—whose name means "girl" in Zimbabwe's Ndebele language—was an eight-year-old female black rhino residing in the Matobo National Park in western Zimbabwe. She was targeted by poachers earlier in April, suffering four bullet wounds in her legs and shoulder and having her horns sawn off, said Caroline Washaya-Moyo, spokeswoman for Zimbabwe Parks and Wildlife Management Authority (ZPWMA), Reuters reported on Monday. Video footage shows Ntombi unable to stand up after the attack.
An assessment by animal conservation group Aware Trust Zimbabwe found that Ntombi had sustained a broken leg and was left with open wounds after the attack. She was left immobile and unable to access food and water. "Because of the seriousness of the wounds the authority had to put the animal to sleep," said Washaya-Moyo, who added that the ZPWMA was investigating the incident and that Ntombi's 13-month-old calf was being cared for by wardens.
Aware Trust Zimbabwe posted on Facebook that the animal was euthanized over the weekend and described it as "one of the most difficult things we've had to do."
Black rhinos are listed as Critically Endangered by the International Union for Conservation of Nature (IUCN), which estimated the global population to be around 5,000 at the end of 2010. The numbers of the species are actually on an upward trend after decades of relentless poaching that saw the population fall from 100,000 in 1960 to less than 2,500 in 1995.
At least 1,338 rhinos were killed by poachers in Africa during 2015, the highest level of poaching since 2008, according to IUCN figures released in March. The animals are often targeted for their horns, which is one of the world's most expensive commodities —fetching up to $60,000 per kilogram, which is more by weight than gold or diamonds. It is particularly prized in southeast Asia, where it is believed to have medicinal benefits.