Zimbabwe's Mr. Ugly Deemed Too Handsome by Rival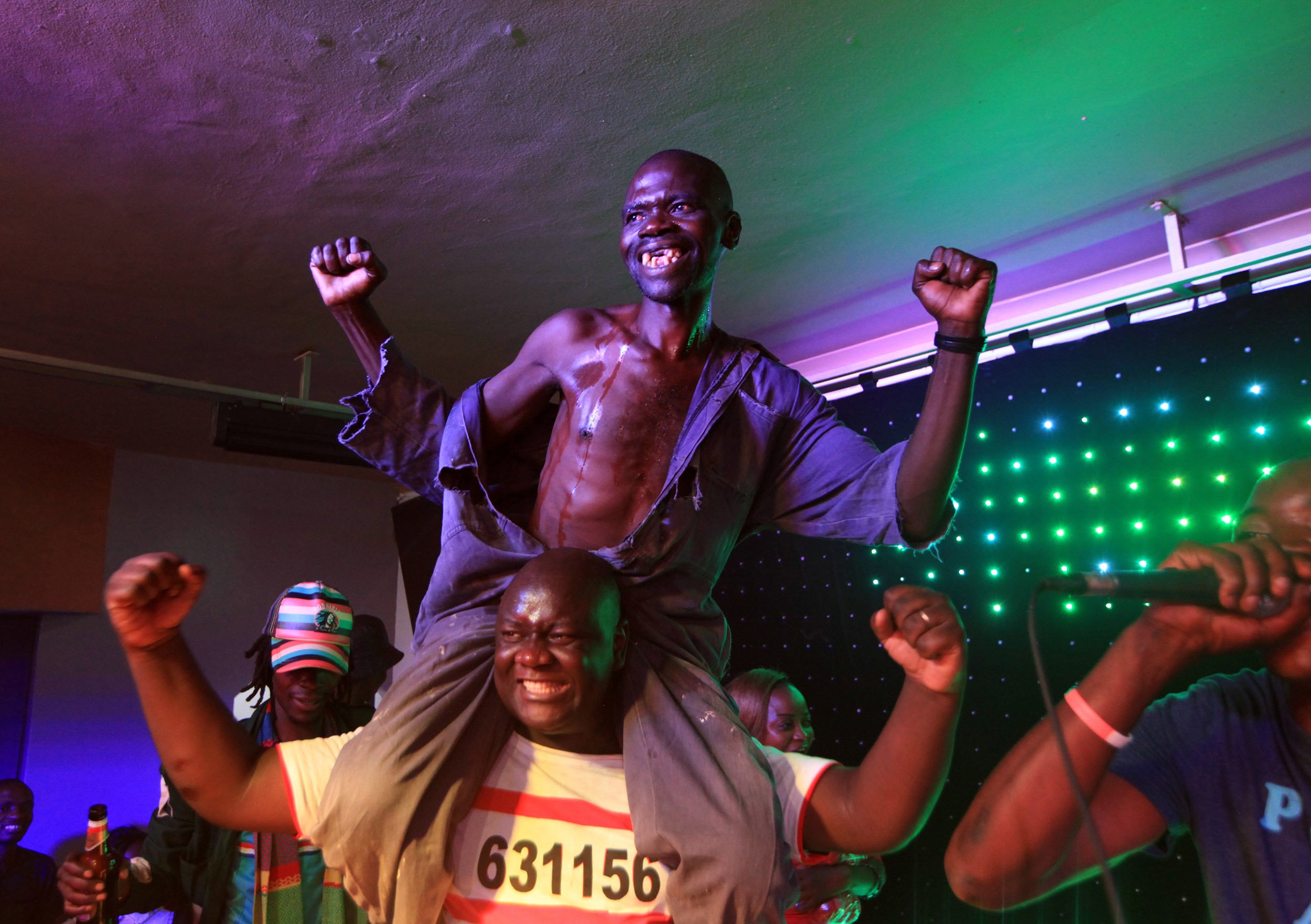 Zimbabwe's 2015 Mister Ugly contest has sparked controversy after the previous three-time winner and his supporters accused the new winner of being too handsome, according to the Associated Press.
Mison Sere, 42, a slim man with a number of missing teeth, was crowned Mister Ugly in the fourth iteration of the pageant in Harare, Zimbabwe. The previous winner, William Masvinu, has held the title since 2012 and was seen in a video taken after the contest looking visibly upset. Sere netted $500 for his winning and called his competitors " sore losers."
"If you are missing front teeth it does not make you ugly. You need natural ugliness from birth," Masvinu said in a video after the competition's results were announced.
"I did not lose and I am still number one," he said. "We need to redo the whole thing."
Fellow contestant Patrick Mupereki asked, "Do we have to lose our teeth to win? This is cheating." According to the AP, the Mister Ugly contest rules state that ugliness has to be "natural" and that enhancements and disabilities do not count.
Other contestants contorted their faces and stuck out their tongues to make themselves look uglier. There was "a great deal of pushing and shoving" by those who disagreed with the results after they were announced, but no one was injured, the Associated Press reports.
According to the AP, there were 36 entries in this year's contest, compared to five in 2012.