Zimbabwe's Robert Mugabe Hints at Retirement, Acknowledges Financial Crisis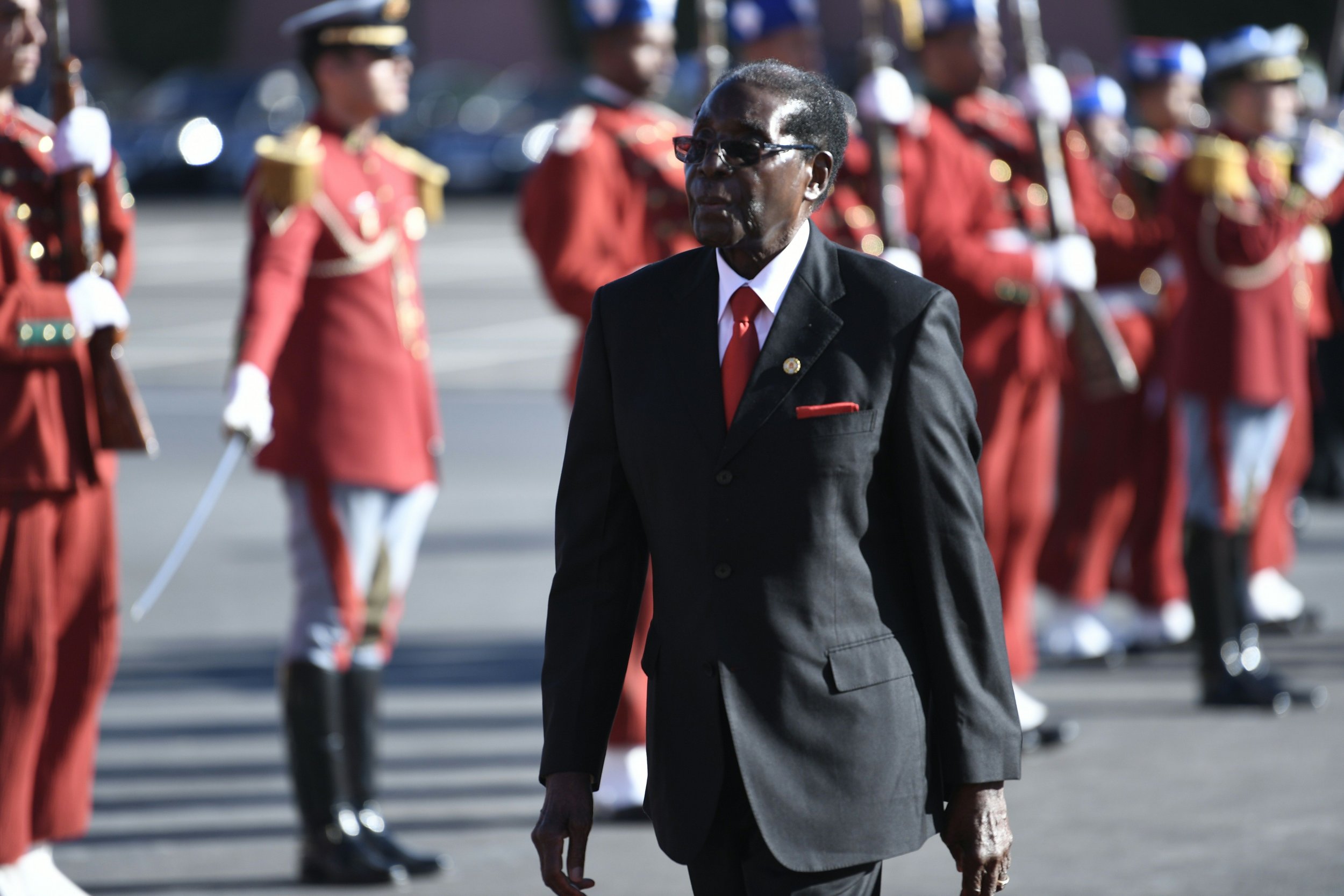 Zimbabwean President Robert Mugabe, who has ruled the country for 36 years, has hinted at his possible retirement, but said he would leave office on his own terms.
The 92-year-old, who took charge of Zimbabwe following its independence from colonial rule in 1980, has faced widespread protests in 2016 as the country continues to suffer from high unemployment and economic woes.
At a meeting with a group of independence war veterans in the capital Harare on Sunday, Mugabe said that he was aware of factions within his Zanu-PF party aimed at succeeding him.
"If I have to retire, let me retire properly," said Mugabe at the meeting, according to Zimbabwean newspaper the Sunday Mail. The Zimbabwean president put no timeframe on any proposed retirement.
Mugabe's comments were significant since he has consistently indicated that he wants to stay in office. The veteran leader said in March that he planned to live to be 100 years old and that he had no intention of retiring. Zanu-PF has nominated Mugabe as its candidate for the 2018 presidential election.
Zanu-PF is reportedly split between backers of the president's wife, Grace Mugabe—known as the G40 faction—and those supporting Vice-President Emmerson Mnangagwa, who are collectively termed the Lacoste faction.
Zimbabwe's war veterans, who hold considerable influence in society, have traditionally been among Mugabe's core support. But that support was thrown into doubt in July when the Zimbabwe National Liberation War Veterans Association issued a statement accusing Mugabe of adopting "dictatorial tendencies." Zimbabwean security forces arrested several prominent war veterans in the wake of the statement.
Mugabe also acknowledged that Zimbabwe was in the midst of a financial crisis and said the country was in a "critical time... for regime change," according to the African News Agency.
Zimbabwe, which had at least nine currencies in circulation as of February, is experiencing a massive shortage of U.S. dollars that has seen people queuing for hours to withdraw money from banks. The Zimbabwean central bank is planning to introduce a new pseudo-currency, known as bond notes, which it says will serve as an equivalent to the U.S. dollar.
But some fear that bringing bond notes into circulation could herald the return of the Zimbabwean dollar, which was dispensed with after undergoing massive hyperinflation in 2007-08. A group of Zimbabwean lawyers has made a High Court application to have the presidential order authorizing the move to bring in bond notes repealed.