Zinke So Excited To Horseback Ride With Pence, He Took A $6,250 Helicopter Ride To Get There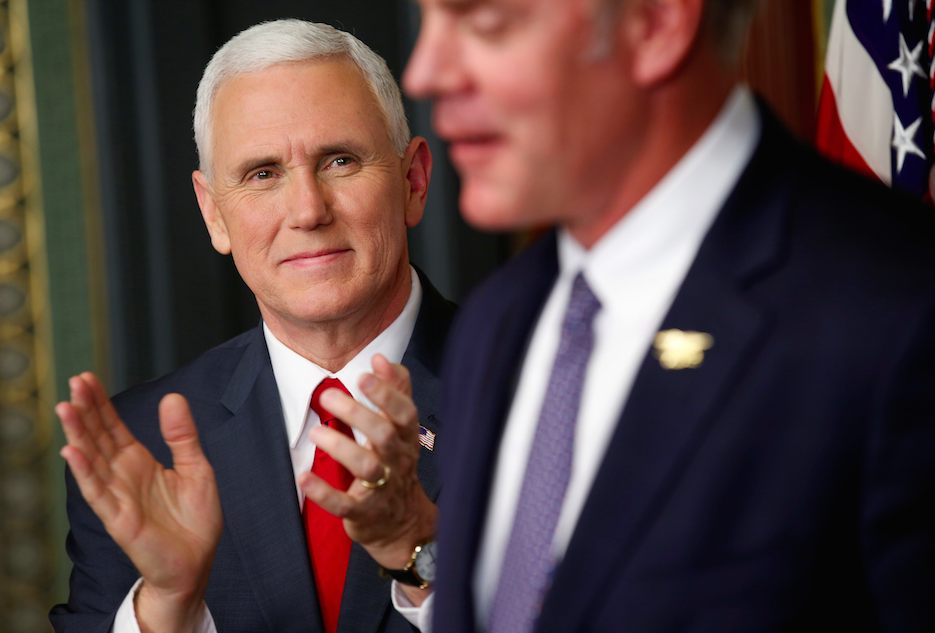 Interior Secretary Ryan Zinke was so eager to go on a horseback ride with Vice President Mike Pence that he took a $6,250 helicopter ride to be there.
Zinke's use of government helicopters last summer cost more than $14,000 in total, according to a report from Politico, which received the interior secretary's travel logs via Freedom of Information Act requests.
Among those logs include a trip Zinke and a colleague took in a Park Police helicopter from Washington, D.C. to Yorktown, Virginia. and back to ensure Zinke could attend a 4 P.M. horseback ride with Pence, which the report suggests costing around $6,250.
The logs also show Zinke avoided a two-hour drive from Washington D.C., to Shepherdstown, West Virginia, where he was attending an emergency management exercise, by taking an $8,000 helicopter ride along with his chief of staff, Scott Hommel.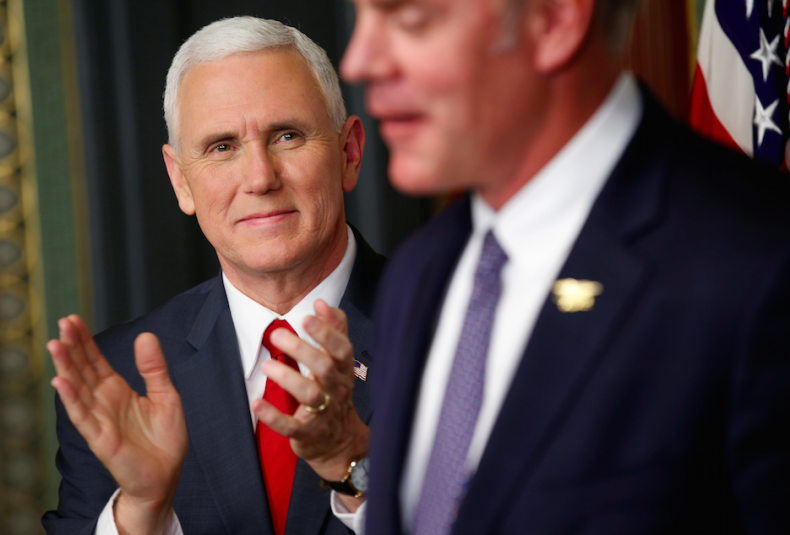 According to the logs, Zinke and Hommel needed to take the helicopter because official business in Washington would have prevented them from being on time for the event if they had traveled by car.
The release of the interior secretary's travel logs to Politico comes several months after the launch of an investigation into his use of taxpayer-funded charter flights.
Watchdog Campaign for Accountability was one of the organizations that requested the Interior Department look into Zinke's travel, which suggested the interior secretary violated conflict of interest laws and the Hatch Act last June by speaking before a Las Vegas hockey as part of his official duties and taking a private charter flight to do so.
"Sec. Zinke's traveling to Las Vegas for the purpose of speaking to an NHL team, whose owner has been a major benefactor to both Mr. Zinke and President Trump seems to be a special favor provided to a major political supporter of both Sec. Zinke and the president at taxpayer expense," the complaint from the Campaign for Accountability said.
Zinke's office did not immediately respond to Newsweek's request for comment.