Zion Williamson Injury Update: Duke Star Expected to Be Back for ACC Tournament
Duke star Zion Williamson should be back in action in time for the Atlantic Coast Conference Tournament.
The Blue Devils freshman, a national player of the year candidate, has missed four consecutive games since picking up a knee injury when his sneaker blew up under him two weeks ago.
On Tuesday night, he sat out Duke's 71-70 win over Wake Forest, in what should have been his final appearance at the Cameron Indoor Stadium.
Blue Devils' head coach Mike Krzyzewski said it was unlikely Williamson would be back in time for the final game of the regular season on the road against North Carolina on Saturday. However, he sounded far more optimistic about the future.
"He's getting more confidence, and we just have to get him in shape," Coach K was quoted as saying by ESPN. "I don't think he'll be ready for [the game vs North Carolina]…but I would be surprised if he wasn't ready by the ACC tournament."
Krzyzewski added that Williamson, who averaged 21.6 points and 8.8 rebounds per game in 28.2 minutes on the court this season, had already returned to do some basketball work during practice.
Williamson was injured after just 36 seconds of Duke's 88-72 loss against North Carolina on February 20, but the team have won three of the four games he's missed. Despite that, the star freshman's absence has been sorely felt.
"We're not as good as we are with him—that's the first thing," Krzyzewski explained. "You can't put together a well-oiled machine here in a couple practices to play in this conference at a level when you lose a kid like that. There is no kid like that."
After the final regular season game against the Tar Heels on Saturday, Duke will have a few days to get Williamson back in the fold before the start of the ACC Tournament.
While the tournament starts on March 12, Duke is not expected to be in action until the quarterfinal stage on March 14, when the top four seeds in the conference make their first appearance.
Following the win over Wake Forest, the Blue Devils are 26-4 for the season and 14-3 against ACC opponents, one game behind joint-leaders Virginia and North Carolina.
The Cavaliers and the Tar Heels are ranked number two and three respectively in the AP Top 25 Poll of college basketball teams, while Duke has slipped to number four. Gonzaga is the only player ranked higher than the ACC trio.
The Bulldogs are 29-2 for the season and have an unblemished 16-0 record against West Coast Conference opponents so far.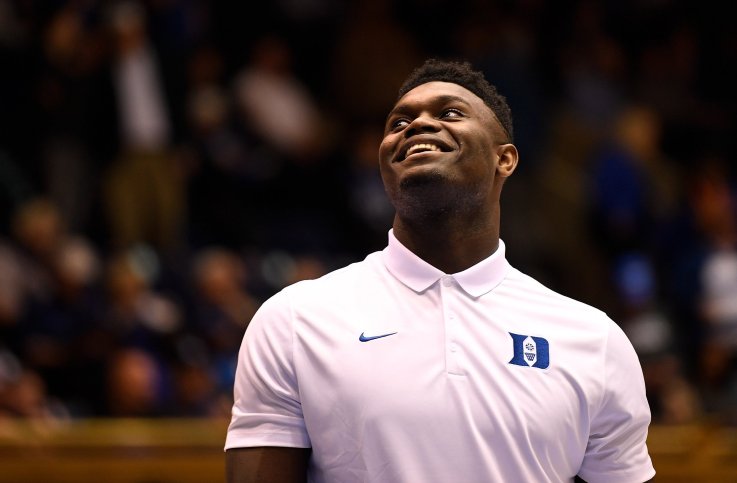 Zion Williamson Injury Update: Duke Star Expected to Be Back for ACC Tournament | Sports