Zion Williamson Injury Update: When Will Duke Star Play Again After Nike Shoe Incident?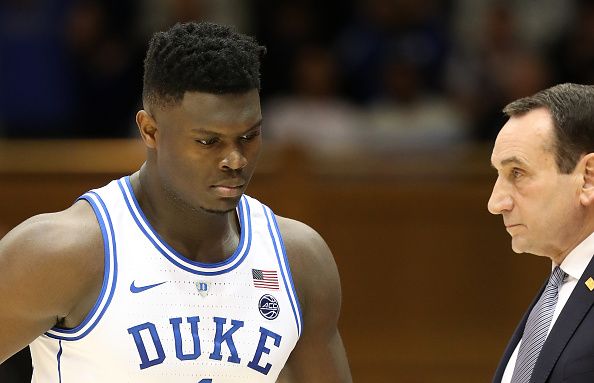 Duke University's basketball player Zion Williamson suffered a grade 1 sprain to his right knee after his shoe exploded during Wednesday night's game with North Carolina. Despite the sprain, Duke coach Mike Krzyzewski is remaining positive.
The Blue Devils coach told ESPNU Radio on Thursday that he is not sure when Williamson will be healthy enough to return to play again, ESPN reported.
"I think that everyone wants to know his status, and it's still -- we don't have a timetable, but the preliminary reports that we have on Zion's injury are all optimistic -- very, very good," Krzyzewski said on ESPNU Radio on SiriusXM. "And the fact that it's a stable condition, a mild sprain, and we're going to do what everyone would do, and that's what's in the best interest of the young man. And Zion will get proper care. He's getting it today, as this moves along these next 24, 48 hours, we'll have a better feel for things, but there's no rush. You want to make sure he's completely at 100 percent."
Williamson, the projected No. 1 pick in the NBA draft in June, was dribbling near the free throw line during Wednesday night's game when the blue rubber sole from his PG 2.5s, a custom pair of Nike shoes, tore off, ESPN reported. The fall from the torn shoe caused him to injure his knee, according to ESPN.
Nike issued a statement to CBS Sports wishing Williamson a fast recovery and claimed it was working to figure out why the incident occurred.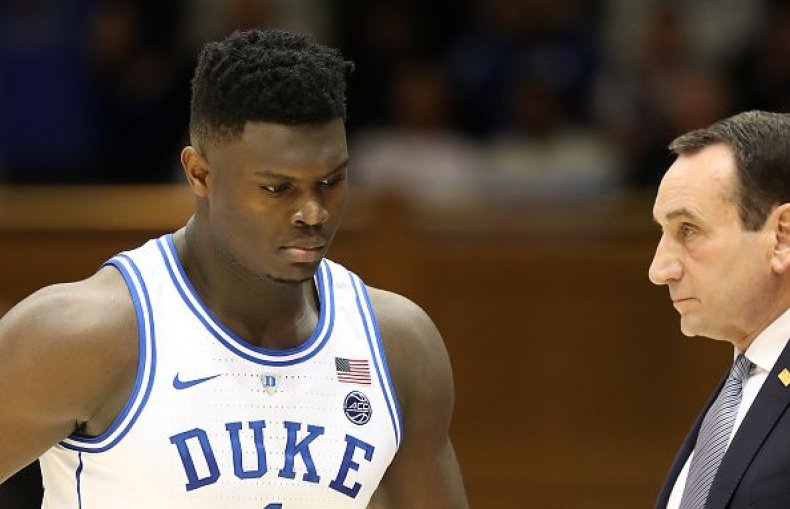 "We are obviously concerned and want to wish Zion a speedy recovery," Nike said in a statement to the publication. "The quality and performance of our products are of utmost importance. While this is an isolated occurrence, we are working to identify the issue."
The Blue Devils are currently 23-3 in the season and have five games left, along with the ACC and NCAA tournaments, according to ESPN.
"We know we're an NCAA [tournament] team," Krzyzewski told ESPN. "We've won 23 games with great competition, and we're going to keep moving on, but we want to be -- want to make sure we're at 100 percent when we enter that one-and-done period called March Madness."
Oklahoma City Thunder forward Paul George, who helped design the PG 2.5s, told USA Today that he is working with Nike to determine what caused the shoe to split open.
"I want to wish him all the best," George told reporters on Thursday. "Outside of that, I don't really know what happened. I've been talking to Nike to see what went wrong and what happened with the shoe. I take pride in that. My shoe is a successful shoe, not only in college but in the NBA."