Manchester United Transfer News: Zlatan Ibrahimovic Confirms Paris Saint-Germain Exit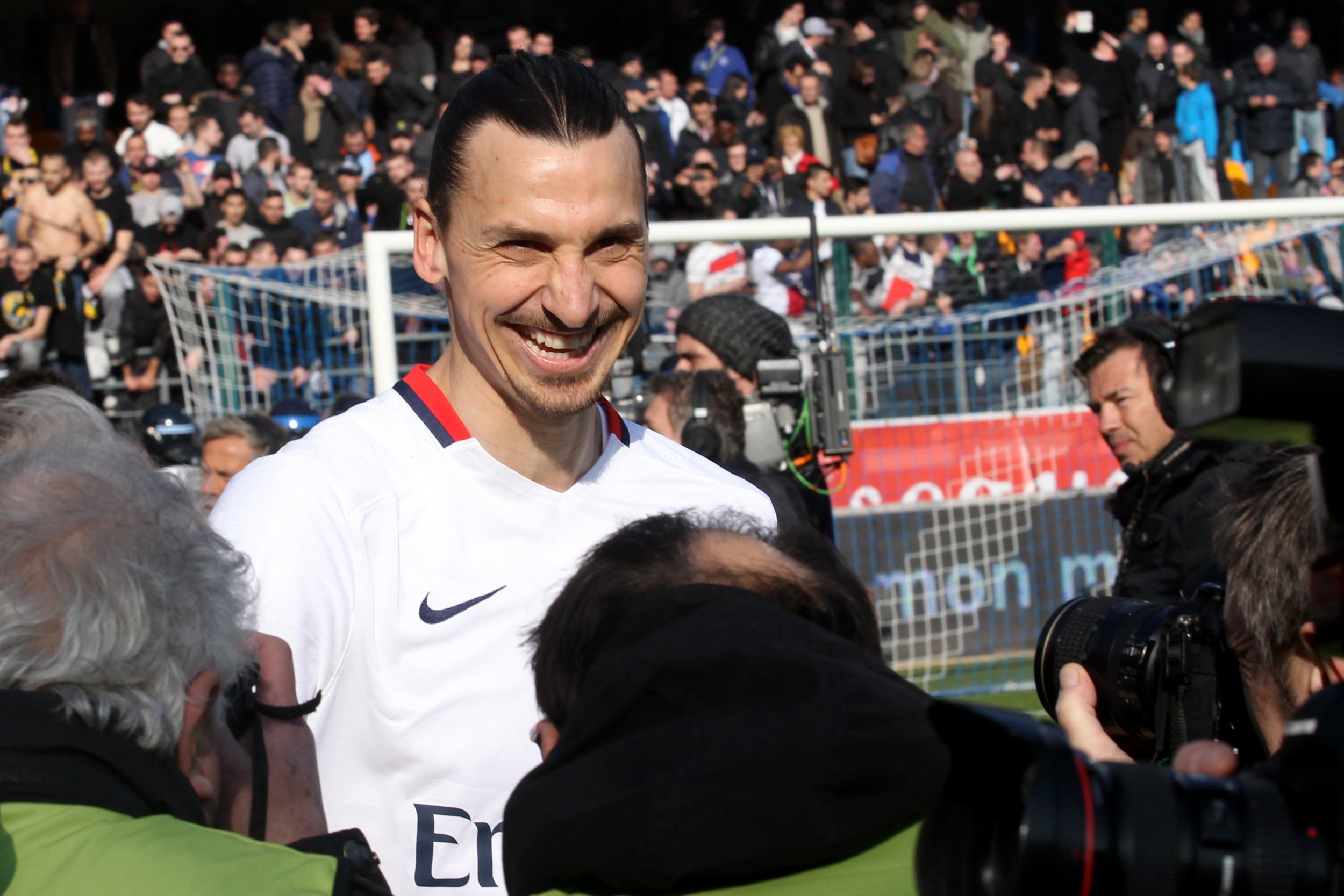 Zlatan Ibrahimovic has put English Premier League clubs on alert by confirming, irrefutably, that he is to leave Paris Saint-Germain at the end of this season.
"Ibra" did it with a joke, suggesting that to keep him, PSG would have to replace the Eiffel Tower with his statue.
It was a jape that carried a ring of truth to it.
Ibrahimovic, 34 but still with a spring in his step, scored four against Troyes on Sunday as PSG won Ligue 1, French football's domestic competition, with eight games to spare.
He has 36 goals in 38 games in all competitions this season; he is PSG's record goalscorer of all time, having surpassed the Portuguese striker, Pauleta, in December 2015.
Yet he will not renew his contract in the French capital, which runs out at the end of this season.
"I always had a good relationship with the fans," Ibrahimovic said after the defeat of Troyes. "With the club, they always took care of me. I have always had good relationship with everyone. This is not in question. But, for now, I will not be at PSG next season. I have one and a half months left on my contract here. I will enjoy while I'm still here. What will happen next year I do not know but for now I will not be here.
"I do not think they can change the Eiffel Tower by my statue, so... Even the leaders of the club cannot, I think. But if they can, I'll stay here, I promise."
Ibrahimovic is expected to join David Beckham's new Miami Beckham United Major League Soccer (MLS) franchise when that team starts up in 2018, which leaves the tantalizing prospect of one of modern football's most ineluctable, enigmatic talents moving to the Premier League for the first time in his career.
Last week, The Sun reported that Ibrahimovic was "certain" he would be joining Manchester United in the summer.
That remains to be seen. What is certain is that he has just whistled into the wind for the Premier League to pick him up for what could be a glorious late season in the sun.