Zlatan Ibrahimovic and Marcos Rojo Injuries Overshadow Manchester United's Europa League Progression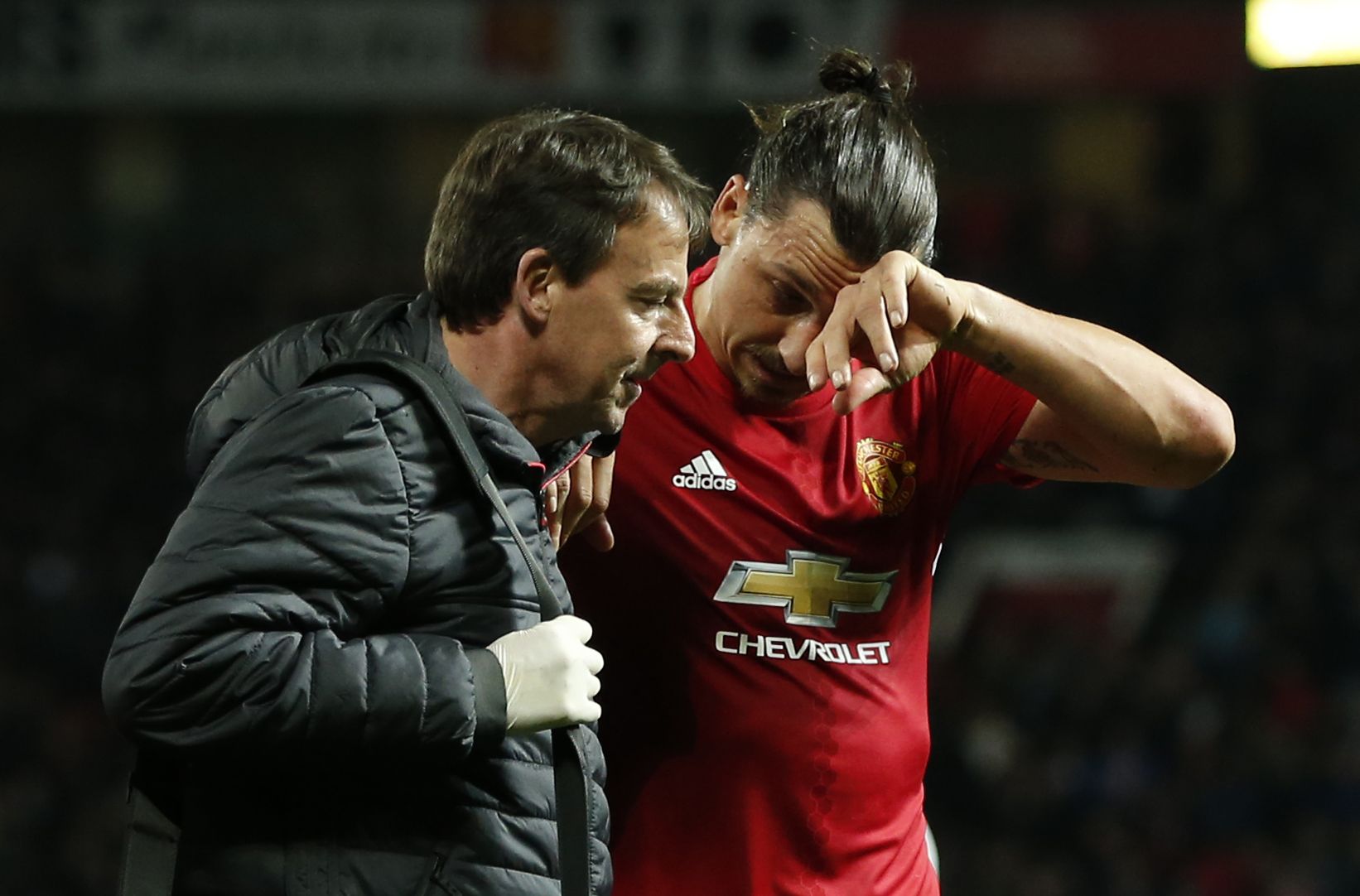 Jose Mourinho remains on track to win two major trophies in his first season at Manchester United. But he may have to do so without two key players.
Teenage striker Marcus Rashford fired United past a stubborn Anderlecht team and into the Europa League semifinals on Thursday evening, but not before Marcos Rojo and Zlatan Ibrahimovic had gone down with injuries.
Defender Rojo, 27, departed the game at Old Trafford after 23 minutes with a suspected knee injury. In the last action of normal time, Ibrahimovic, 35, appeared to flex his knee although he hobbled off under his own steam.
"I want to wait but my feeling is not good for both. I want to wait and be optimistic but I am not," Mourinho told reporters, including the BBC, after the game.
While Rashford's form can cover for the absence of leading scorer Ibrahimovic, the loss of Rojo is more of a concern for Mourinho who now faces a potential defensive crisis at a crucial point in the season.
Phil Jones and Chris Smalling, the England center backs, are out with foot and knee injuries, both suffered on international duty last month.
"It is time for Jones and Smalling to be brave, to risk, because for the team we have to do everything. That is the way we think," Mourinho added.
"We cannot do miracles. Miracles I don't expect — but you have to try to do everything to accelerate the process."