Zlatan Ibrahimovic Might've Just Explained Why The USMNT Didn't Qualify For The Last World Cup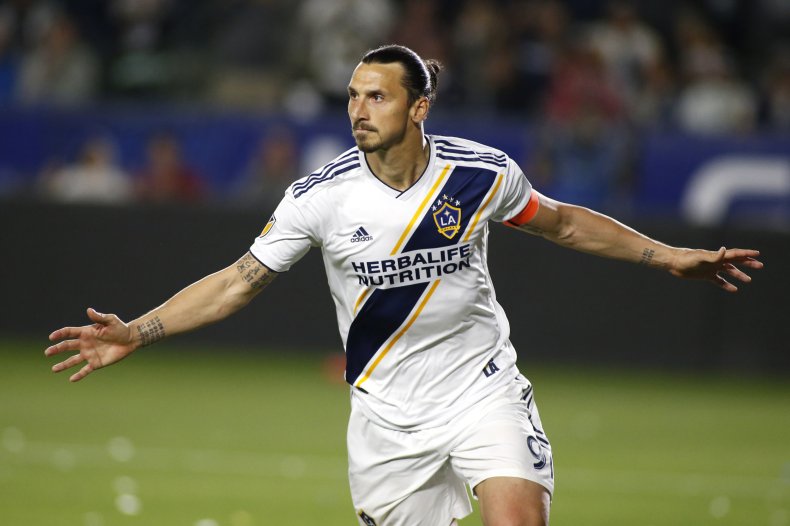 In a recent interview with GQ, Zlatan Ibrahimovic suggested that the cost for children to play soccer in the United States is a reason why the U.S Men's National Soccer Team has struggled in recent years.
"First they think about money, then about quality and results," the Swedish soccer player said regarding the sport in the U.S. "It has to be said that the sport is expensive, very expensive. For example, in order for my children to play in a good football team, I have to pay $3,500 per child. It's not for the figure, but for the whole concept."
Ibrahimovic's comments point at a major problem for soccer in the U.S., where the cost of playing the sport often means that people with wealthy backgrounds are those able to compete on high-level teams. However, in European countries, people have access to soccer at a much lower cost. One example Ibrahimovic used for the interview is Brazilian soccer star Pele.
"Pele became a champion without anything, he played with a ball made of rags," Ibrahimovic told GQ.
Pele, who played for the Brazilian Men's National Team, helped the club win three World Cup titles. The U.S. Men's National Team has yet to win a World Cup and has failed to qualify for the last tournament, ending their streak of seven-straight appearances.
Ibrahimovic also commented on how the high cost to play soccer in the U.S. stops people from different backgrounds from making connections. "I dislike it very much because not everyone has the money needed and the sport should be something for everyone, because it unites races and people," Ibrahimovic told GQ.
According to a 2019 study by the Aspen Institute and Utah State University about the cost of paying for youth sports, the annual average spent by a family per child for soccer is $537. For football and basketball, the amounts were $485 and $427, respectively.
Despite soccer costing more annually than basketball or football, it is still far behind in popularity ratings across the country. A Gallup poll released in 2018 discovered that 7 percent of Americans name soccer as their favorite sport to watch while 37 percent of Americans chose football and 11 percent chose basketball.
Soccer may be less popular and more expensive in the U.S., but this is not the case for the rest of the world. According to Worldatlas.com, soccer is the most popular sport in the world, with a global following of 4 billion.