Actor Zoë Kravitz and her fiancé Karl Glusman were set to celebrate their marriage on Saturday and their Paris nuptials were a star-studded event.
In fact, Zoë and Glusman may already be husband and wife, as it's been reported that they got married secretly in May, but planned to have a formal celebration in June.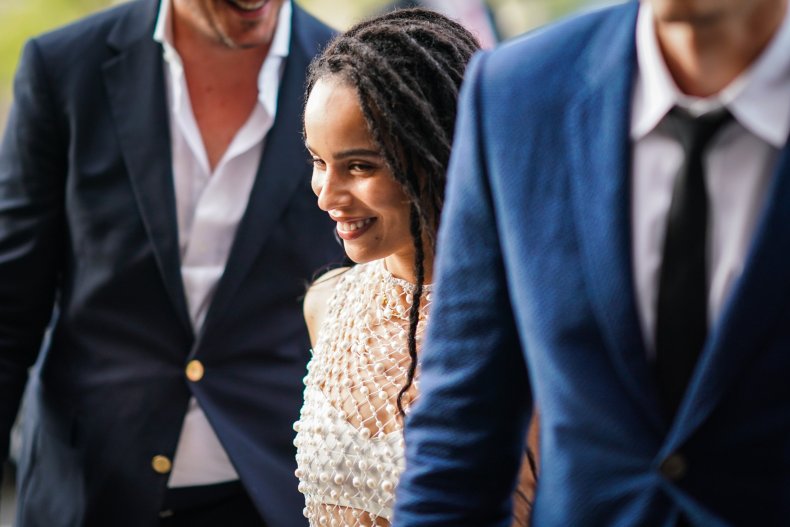 The traditional wedding festivity of the rehearsal dinner took place on Friday and Zoë stunned onlookers by donning white bridal biker shorts. Taking place at the Lapérouse restaurant, attendees were privy to gorgeous decor and scenic views of the Seine river.
Attendees included some of Zoë's Big Little Lies co-stars, identified by E! News as actors Reese Witherspoon, Laura Dern and Shailene Woodley. Actors Denzel Washington, Chris Pine and actor and model Cara Delevigne were also reportedly at the rehearsal dinner.
Of course, Zoë's famous parents, singer Lenny Kravitz and actor Lisa Bonet were also in attendance, as well as, Bonet's husband actor Jason Mamoa.
"Love, respect, and hard work, honor, and discipline, all the stuff I learned," Kravitz told Pop Sugar of his daughter. "She's amazing, and she's all the things that I would have hoped for. I'm a dad you know, but we're friends. We're very close. We talk about everything. We don't hide things from each other."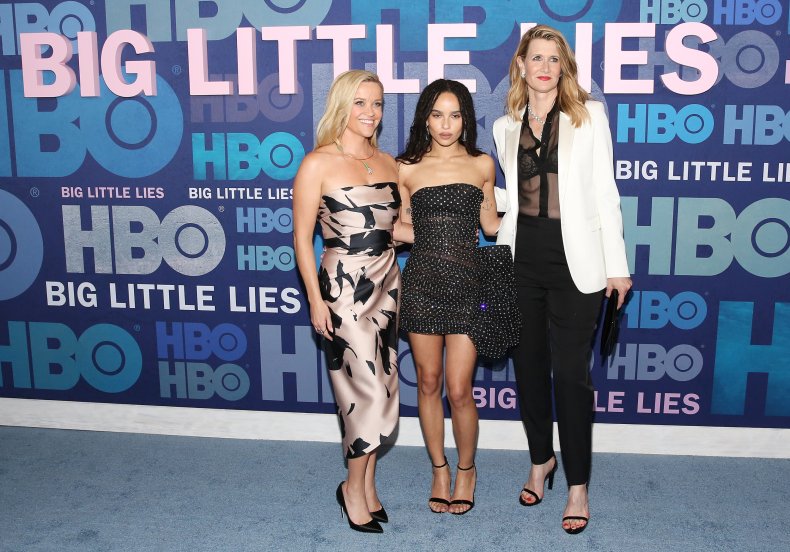 Paris is a special place for the couple, being the place where Glusman planned to propose. However, sometimes things don't go according to plan, and the couple's hectic schedules prompted a slightly different kind of proposal.
In their living room, Glusman got down on one need when Zoë was wearing sweatpants. She told Rolling Stone that he put on Nina Simone, list candles and when he hugged her, his heart was beating so fast she worried about him. Inside the ring box was the exact one that she wanted.
"He nailed it," Zoë said. "And I love that it wasn't this elaborate plan in Paris. It was at home, in sweatpants."
Zoë credited her twenties for being "such a mess," as they are for a lot of people and said she's excited for her thirties because she has a better sense of herself. As for what life is like with Glusman, she said he accepts her as her "weirdest self."
"It's so relaxing to be around someone where you can be a 100 percent how you feel," Zoë said.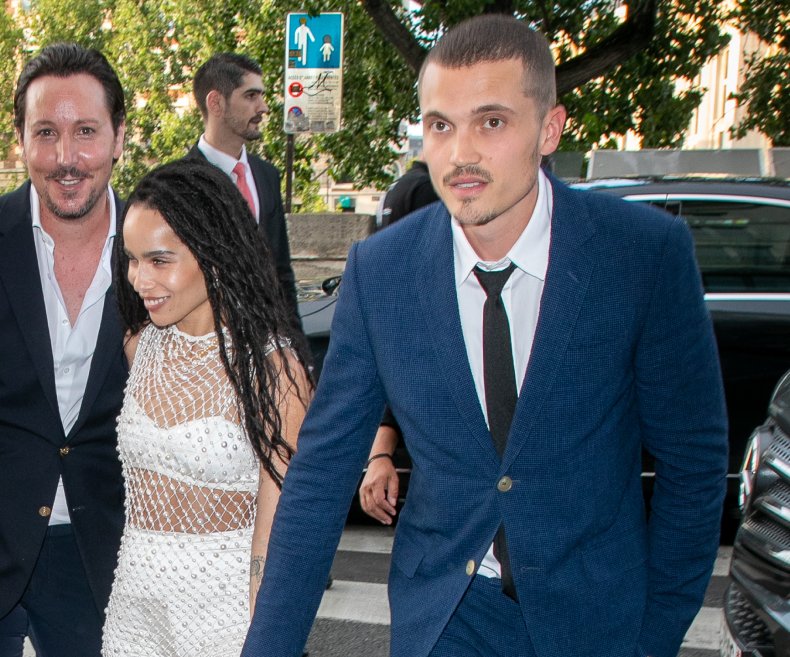 Non-celebrities aren't the only ones that have to deal with the onslaught of events during "wedding season" and Hollywood has seen a number of ceremonies take place recently. Along with Kravitz and Glusman, Bravo's Vanderpump Rules stars Jax Taylor and Brittany Cartwright also wed on Saturday.