Zoë Quinn Accuses 'Night in the Woods' Game Developer and Ex-Partner Alec Holowka of Harassment and Abuse
Zoë Quinn, the 32-year-old indie game developer who became famous during the Gamergate controversy, has accused fellow game developer and ex-partner Alec Holowka of harassment and abuse.
Quinn accused Holowka, best known for working on Aquaria and Night in the Woods, of abuse in a Twitter thread on Monday night.
Quinn, who uses they/them pronouns, first wrote: "I've been silent about this for almost my entire career and i can't do it anymore. Sorry if this is rambling and messy, I'm scared shitless to out an industry legend like this but I can't live with the secret anymore."
They said they decided to share their story after seeing a post by artist and game designer Nathalie Lawhead about about being raped by an industry legend. Lawhead shared a blog post, titled "calling out my rapist," earlier on Monday detailing her alleged experiences with abuse and rape by Skyrim composer Jeremy Soule.
"So many of the little details, down to the timing, had been things I've gone through too," Quinn wrote of Lawhead's post. "Its haunted me ever since. It's why I don't go to [Game Developers Conference] anymore. I'm drowning too."
Quinn said they began a long-distance relationship with Holowka, who was ostensibly supportive during a time when Quinn was "in an incredibly vulnerable place."
But when they went to visit him in Winnipeg, Canada, Quinn said, the relationship took a turn for the worse.
"While I was in Winnipeg he slowly isolated me from everyone else in my life while absolutely degrading me whenever we were alone," wrote Quinn. "He screamed at me for over an hour once because of the tone in my voice when I said hello. He wouldn't let me leave the apartment without him and refused to give me the code to get in."
Quinn wrote that Holowka blamed them for a past experience of sexual abuse from a previous partner, and that he brought it up repeatedly—even during sex. They also wrote that they would hide in the bathroom to avoid Holowka, who would "throw things and hurt himself seemingly at random," only to blame Quinn for it all later. When Holowka refused to buy Quinn's ticket home, as the pair had agreed, Quinn's roommate offered to help them get home.
Quinn detailed that upon returning home, they sent Holowka a "cordial and friendly break up email," to which Holowka responded with hostility.
"He made sure to blacklist me at important industry events. He tried to ruin the career I'd barely started. To a degree it worked," they wrote.
Quinn added that the night the Gamergate controversy started, they wrote a blog post about Holowka without naming him. They wrote that two other women reached out to ask if it was Holowka, as he had "done similar things to them."
They noted that they are "still afraid of him" and "afraid that people will care more about their love of Night in the Woods than they will about the safety and truths of women and non-binary people in games."
In a statement on Twitter, Scott Benson, who worked with Holowka on Night in the Woods, wrote that "we believe Zoe's account of Alec's actions, we're very sad and very angry."
Holowka has not posted his own statement on social media, and he could not be reached for comment by Newsweek.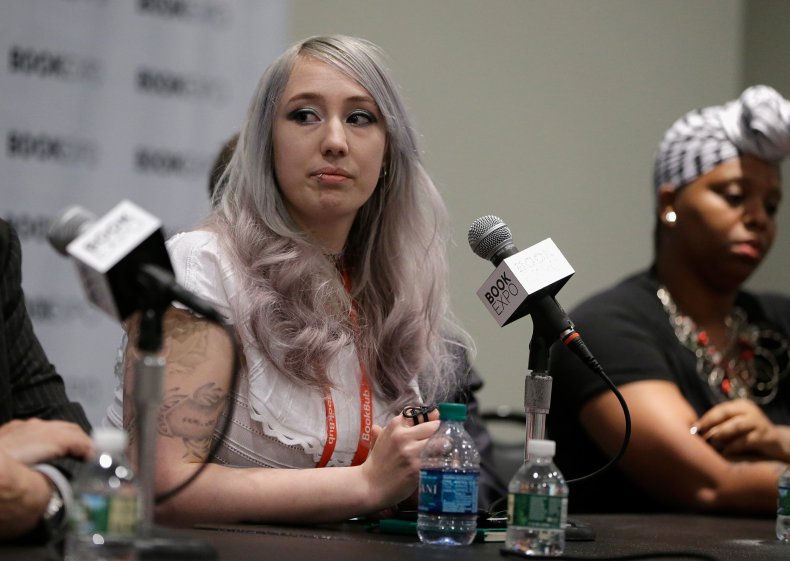 In 2014, Quinn's ex-boyfriend Eron Gjoni alleged that Quinn had slept with a games journalist in exchange for a positive review of their game, Depression Quest. Gjoni's claim was shown to be false when the journalist in question had only once mentioned Quinn's work briefly, and not while they were in a relationship. Despite the claims being proven false, Gjoni's post started Gamergate, which resulted in Quinn being doxxed, and receiving numerous rape threats and death threats.
"I want things to change so badly because I know too many women and enbys with someone like this looming over them and we shouldn't have to be afraid to just say things that happened," Quinn tweeted on Tuesday morning. "If you're watching this and feeling Ways about stuff, my heart is with you."