Zoo Animal Little Mama, World's Oldest Known Chimpanzee, Dies at 79 Years Old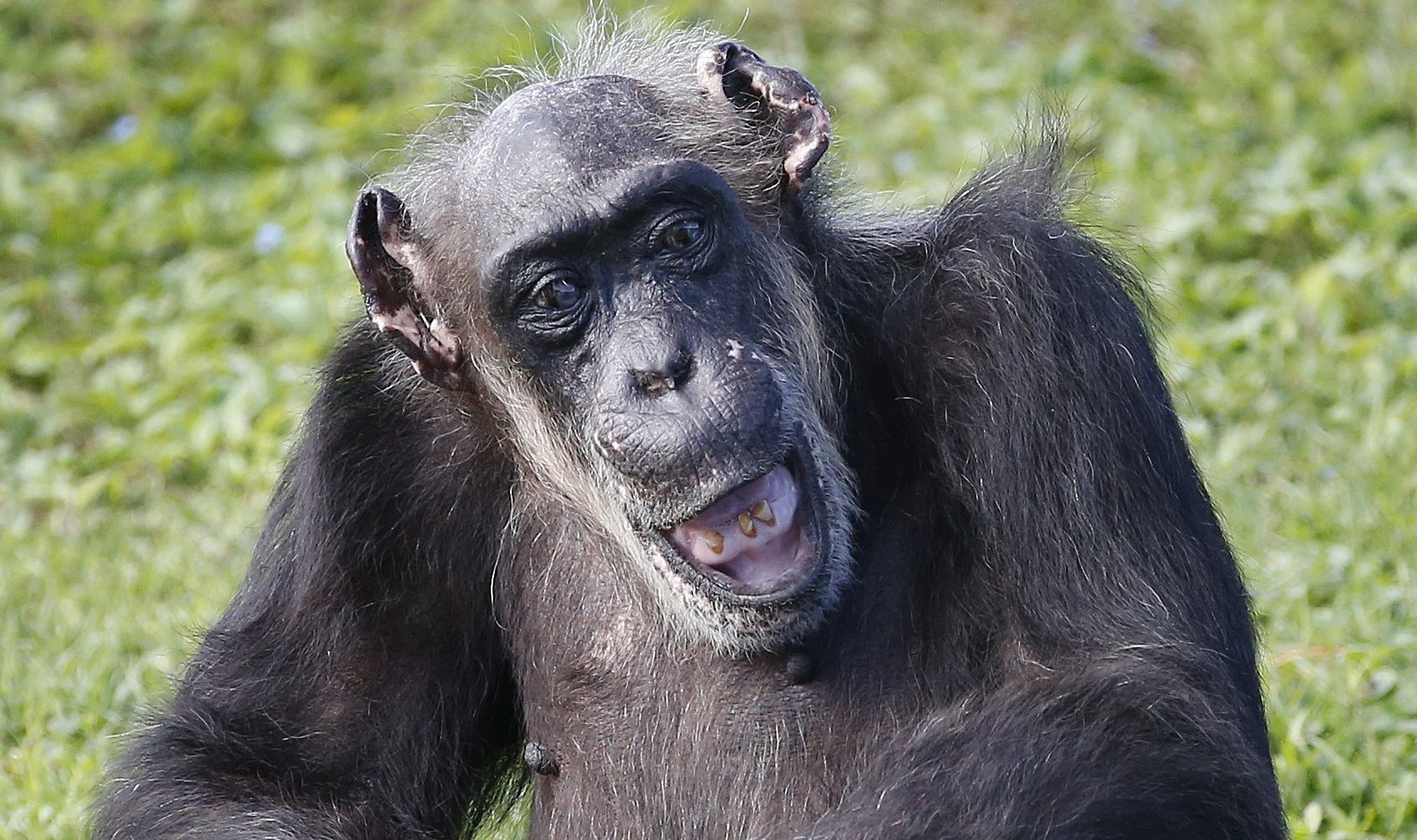 Little Mama, the oldest known chimpanzee on record, died on Tuesday in her late 70s, according to The Palm Beach Post.
Born before the end of World War II, Little Mama lived into her 70s until Tuesday, when she died in the company of eight other chimpanzees and employees at the Lion Country Safari park in Loxahatchee, Florida. Although not yet confirmed, the cause of death is suspected to be kidney failure. According to the Post, a necroscopy will be carried out.
As South Florida's Sun Sentinel reports, chimpanzees in captivity typically live to between 50 and 60, and their counterparts in the wild are expected to live to between 40 and 50.
Referred to as "Mama" by her caretakers, the chimp was described as "the kindest soul I've ever known, chimpanzee, human or otherwise," by Tina Cloutier Barbour, one of Lion Country Safari's primate curators.
Believed to be born in the late 1930s (the zoo where she lived has pegged her age at 79), Mama came to Florida in the 1960s. It is believed that between her birth and her arrival at the zoo, she was featured in an Ice Capades show. She was visited by Jane Goodall in 1972 and then again in 2015. The reunion was reported to be "as cute as one could imagine," with staff at the zoo moved to tears at the signs of recognition Mama showed toward Goodall.
Little Mama, whose loss seems to have evoked a great deal of emotion from those who cared for her and visited her at the zoo, was also a major center of attention regularly. Her annual birthday celebration was something of an event that the staff celebrated each Valentine's Day.
Public grief for animals can be strange and intense. In the case of Cecil the Lion, it was unexpectedly acute and then the subject of much controversy. The departure of the National Zoo's Bao Bao the panda, who did not die but was sent from the U.S. to China, was felt as something of a public loss in Washington, D.C. The death of Little Mama, whom caretakers spoke of lovingly, appears, even at that small level, to be no exception.