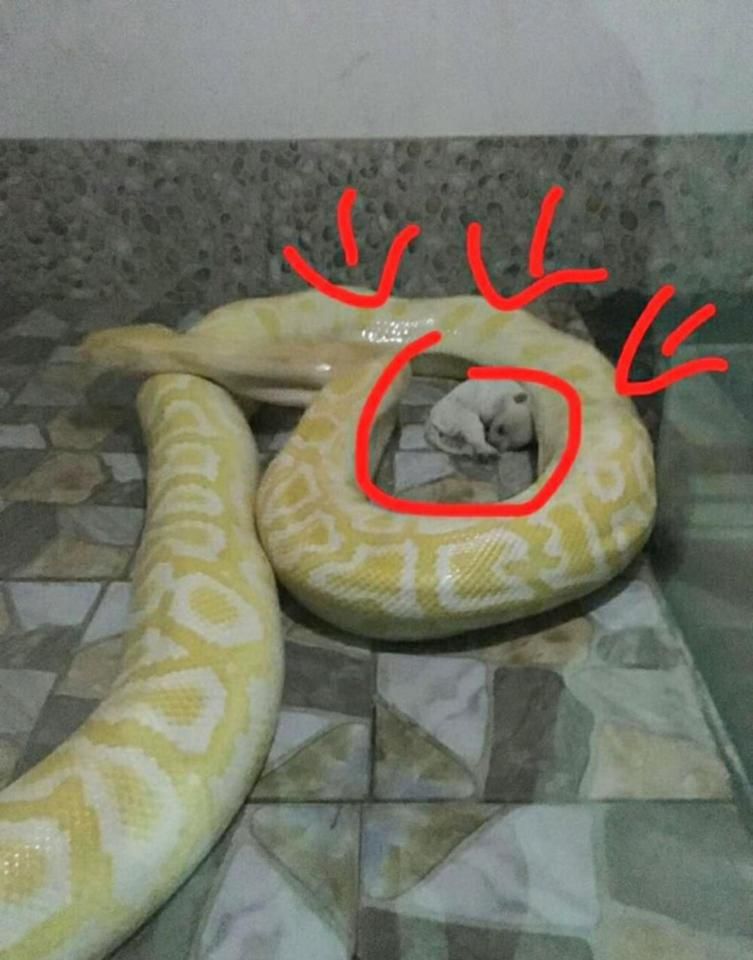 A zoo in northern China is to stop feeding live puppies to pythons after a video of feeding time provoked outrage.
Footage and pictures taken and posted by a visitor at Riverside Zoo in Pingdingshan, Henan province, show a live puppy near a python in a box, with another picture showing a big and bulging yellow python coiling around a small puppy in an enclosure and apparently devouring it, the South China Morning Post reported Sunday.
A zoo employee told the Beijing Morning Post Friday that the puppies were fed to the snakes, though it was not official zoo policy.
The staff member said a contract worker at the park was responsible for feeding.
"We have spoken to the person and instructed him to stop such actions," the employee was quoted as saying.
The zoo visitor told British tabloid Daily Mail Online she saw a puppy being fed to a snake during visiting hours.
"I don't understand why the zookeeper had to do so. I suspect they had found a litter of puppies in the park, so they decided to feed them to the snakes," Zi Yue told the publication.
Pictures of the feeding were posted by Zi on social media and went viral.
Animal welfare organization PETA Asia joined in criticism of the zoo, with a spokesman saying in a statement that the incident was "yet another example of the importance of an animal protection law and why China needs to implement one."
The organization said there were no laws prohibiting the mistreatment of domestic animals in China, with conservation laws protecting only wild animals.