Gaza Zoo to Close After Four Lion Cubs Freeze to Death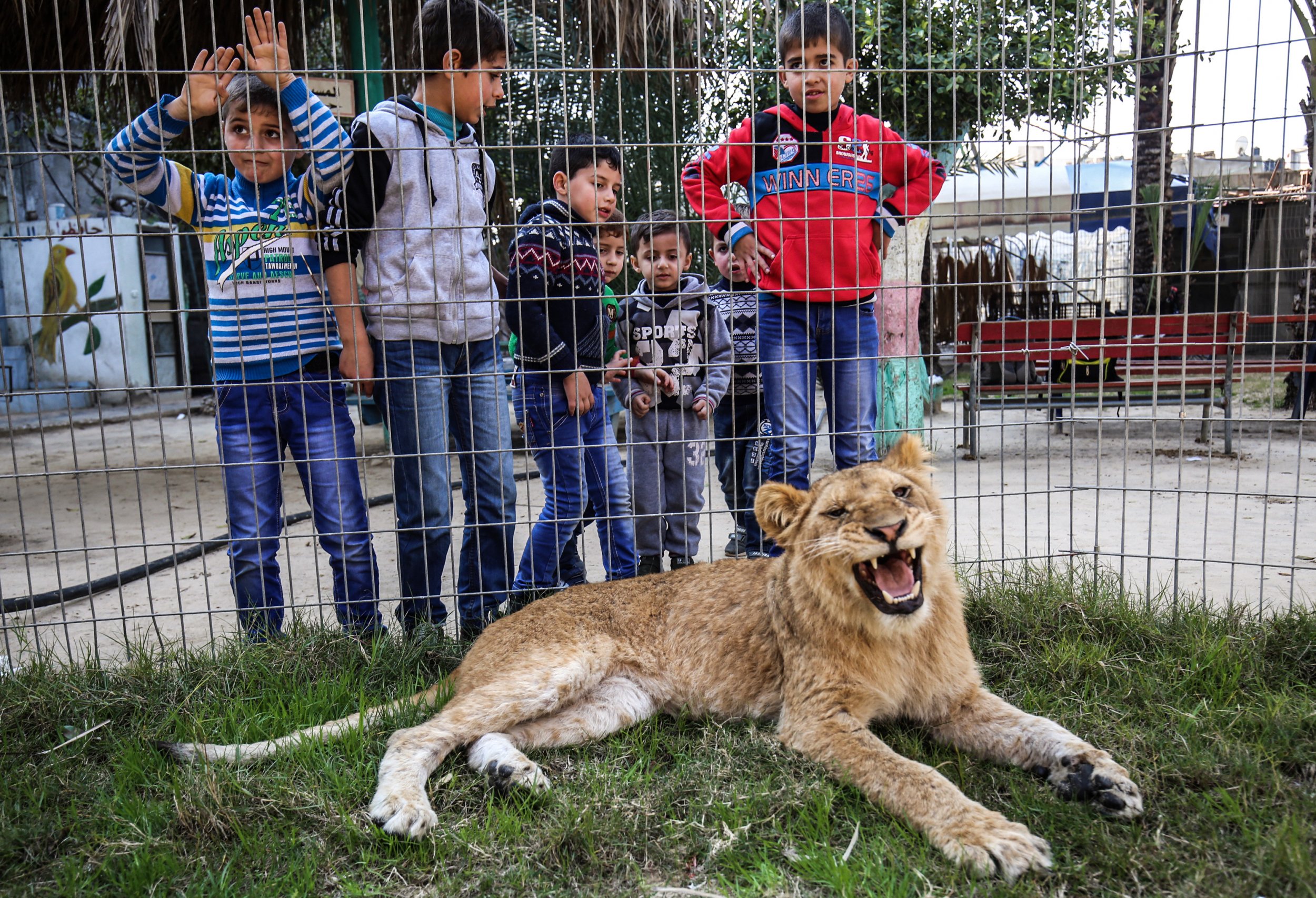 A zoo in the Gaza Strip will shut following a public outcry over the deaths of animals in its enclosures, according to reports.
The animal charity Four Paws had been campaigning for the closure of Rafah Zoo after four lion cubs froze to death and several other animals were killed in air raids, The Times of Israel reported.
The zoo, which was set up in 1999, has struggled financially since the Israeli blockade of the Gaza Strip in 2007.
To raise much-needed funds, the owners declawed a 14-month female lion so that the zoo could charge a fee for visitors to play with her. This sparked a petition calling for the zoo's closure, which was signed by more than 150,000 people.
Mohammed Jumaa, the park's owner, told The Times of Israel that the procedure was not painful and that the declawing would simply reduce the lion's aggression so that "it can be friendly with visitors."
Now, the zoo's more than three dozen inhabitants, including hyenas, porcupines and five lions, will be relocated to animal sanctuaries in Jordan, and the zoo will be closed down, The Times reported.
Four Paws said it had previously evacuated animals from two other zoos in Gaza, where desperate poverty has resulted in dire conditions for animals, Agence France Presse reported.
According to its website, the welfare group has been working in Gaza since 2014 and has already evacuated and closed down two other zoos in the region—Al-Bisan zoo and Khan Younis zoo. It said that it had also rescued tiger cubs in 2015 that had been sold privately to a family.
Newsweek has contacted Four Paws for comment. In a statement, its veterinarian and head of mission Amir Khalil said: "For far too long, the animals of Rafah Zoo have had to live under unimaginably dreadful conditions."
"We are happy to finally put an end to this horror," he said in the statement, according to AFP.
In April 2017, during the campaign to retake Mosul, Iraq from the Islamic State militant group, Four Paws rescued a lion and a bear from a zoo in the city. The previous year, it also helped relocate a tiger from Gaza to South Africa.