Zoo Monkeys Beat up Burglar, Leave Him With Multiple Injuries and Prison Sentence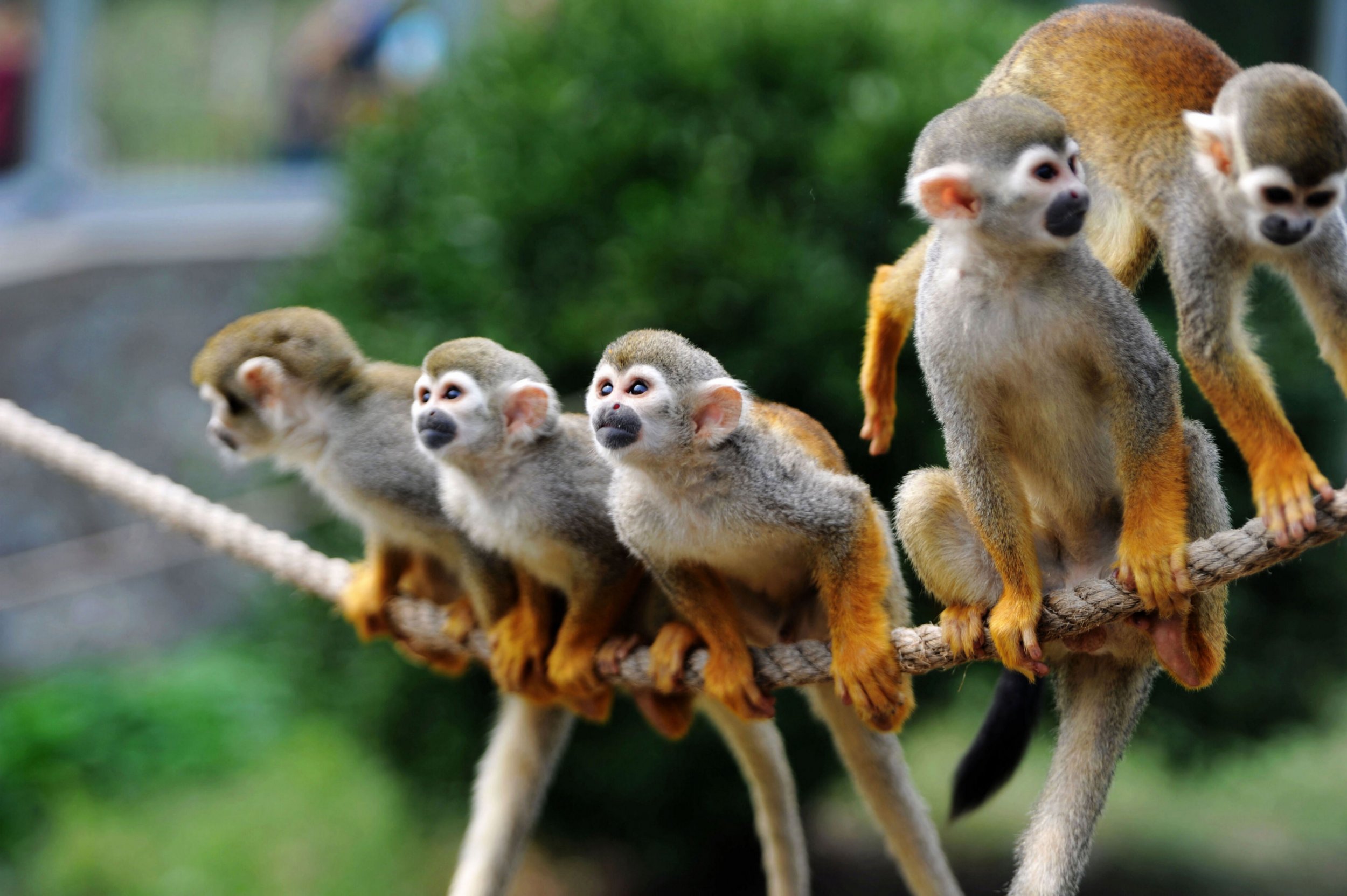 A drunk man from New Zealand wound up in bad shape after breaking into Wellington Zoo to catch a squirrel monkey.
On April 7, John Owen Casford, 23, snuck through the gates at Wellington Zoo and proceeded to cut through two padlocks to enter the squirrel monkey enclosure, the New Zealand Herald reported.
Casford's intention was to steal a monkey for his girlfriend, but he ended up in a physical fight with the small primates instead. The altercation left Casford with a broken leg, two broken teeth, a sprained ankle, multiple bruises and a prison sentence.
"Your intention was to capture [a monkey] and bring it home to your girlfriend," Wellington District Court judge Bill Hastings said at his sentencing on Wednesday. "Your attempt was not successful."
"I don't know what happened in the squirrel monkey enclosure. The squirrel monkeys know. You say you couldn't find them and I don't speak squirrel," the judge continued. "What I know is that by daybreak all the monkeys were distressed, two of them were injured, and you had a broken leg, two fractured teeth, a sprained ankle, and bruises on your back."
"You targeted a living creature," Hastings added.
The next morning, zoo employees panicked after they discovered that one of the monkeys had disappeared. However, the small primate was later found frightened and hiding deep inside its enclosure.
Casford had left the enclosure door open, but none of the monkeys chose to escape.
Following the incident, Casford was ordered to attend a Restorative Justice hearing. During the meeting, zookeepers told the young man that he had traumatized the simians.
"You said you were, and I quote 'high as a kite,'" Hastings said, citing an admission Casford made in the Restorative Justice meeting.
John Dean, Casford's lawyer, admitted that his client had been wreaking havoc over the past few years and just want to get on with his life, reported Stuff.co.nz.
Casford admitted that he attempted to burgle the zoo, and pleaded guilty to three charges of common assault, two of willful damage, assault with intent to injure, injuring with intent to injure and a breach of community work.
Not all the charges were from the night in question. Casford was also being sentenced for a slew of unrelated violent offenses that he had committed over the summer.
Hastings sentenced Casford to two years and seven months in prison.