Zoo Reveals Parents of Beloved Polar Bear Hertha Are Siblings
Hertha, a female polar bear and a popular attraction at a German zoo has been found to be the product of accidental brother-sister mating, it was announced on Tuesday.
Tierpark Berlin, where Hertha was born in 2018, released a statement penned by the zoo's director Andreas Knieriem, notifying zoogoers and Hertha's fans of the troubling news.
"If we had known about the relationship between Tonya [Hertha's mother] and Volodya [Hertha's father], we would of course not have recommended the two polar bears for breeding. That was a mistake," Knieriem wrote.
In 2018 Tierpark arranged a mating relationship between a female resident polar bear Tonya and a male polar bear Volodya, who has since been relocated to the Netherlands to breed.
Hertha, named after one of the city's popular sports teams, is the result of their unintentionally incestuous relationship. Parents Volodya and Tonya both came from the same breeding program in Russia. But at that time, none of the park's officials knew anything was amiss.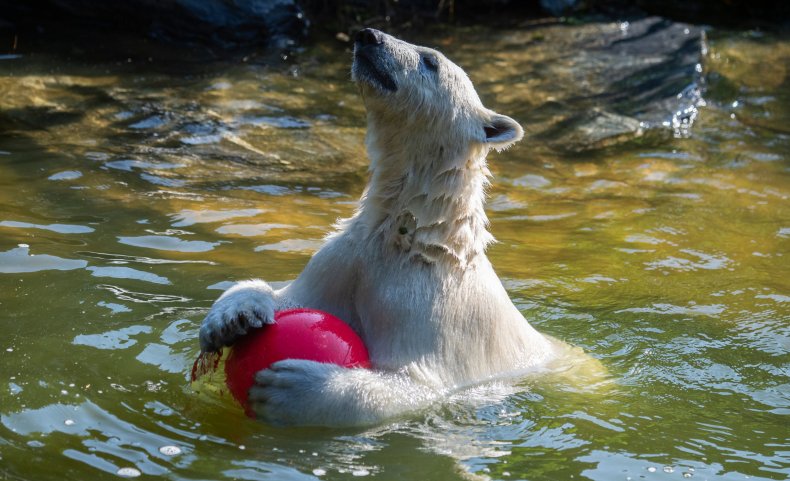 The realization that something had gone wrong between breeding pairs happened in Russia when a biologist at the Moscow Zoo realized information about Tonya's birthdate didn't match up in old documents. She had accidentally been switched with another female polar bear born near the same time and place in Moscow in 2009. Genetic analysis confirmed the biologist's suspicions of a mix-up.
"This serious mistake is a regrettable setback for the careful work undertaken by the European breeding program," Knieriem wrote. Though he said he did not blame the Moscow program and understood it was simply a case of human error.
When Tonya and Volodya first arrived in Berlin from the Russian breeding program in 2013, there was some suspicion that the two could be related, but the theory was dropped, according to James Brückner from the German Animal Welfare Federation. Brückner called the breeding snafu a "disaster for the already questionable breeding efforts for polar bears in zoos."
The regrettable news has meant that Tonya will not be bred anymore, since her parents' lineage is already potentially over-represented in the small pool of polar bear genetics. Apparently, Tonya had already had more than one cub that did not survive, according to zoo officials, though it was not clear if Volodya was also the father in that situation. There are currently no signs that the inbreeding has affected Hertha's health in any way.
And for the time being, officials say, Tonya and Hertha will remain together in their home at the Tierpark Berlin.
Newsweek has reached out to Tierpark Berlin staff for comment and will update this story with any response.