Journalist Wins Zoom With 'Distracted Boyfriend' Virtual Background
Thousands have turned to the business video conferencing app Zoom to keep in touch with friends and loved ones throughout their isolation during the ongoing novel coronavirus pandemic. But while you and your friends may have met up on Zoom to watch a movie together, you have merely adopted the Zoom, unlike journalist and author Siva Vaidhyanathan, who was born to Zoom, molded by Zoom, and perfected Zoom on Monday, with this new background:
Employing the Distracted Boyfriend meme to powerful effect, the author of Antisocial Media: How Facebook Disconnects Us and Undermines Democracy has also tried out several other Zoom backgrounds, though none have garnered the likes and retweets of the original.
Here's Vaidhyanathan with a Queen accompaniment:
Can you come up with something better? Here's how to change your Zoom background using the video conferencing service's "Virtual Background" feature.
Click the arow next to the "Start Video" / "Stop Video" button in the lower left corner of the screen.
Navigate to "Choose Virtual Background."
Choose from Zoom defaults or click th "Plus" button in the top right corner to upload your own image or video.
This feature is only available to Zoom subscribers, so if someone else set up your virtual meet-up and you've only connected via link, you won't be able to change to a Virtual Background.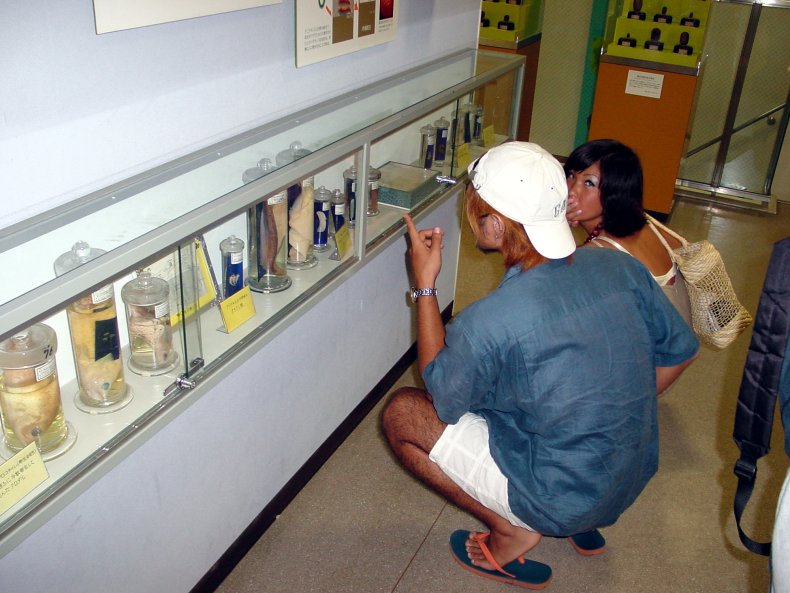 But while Vaidhyanathan is, without a doubt, the absolute king of Zoom (at least for today), the Distracted Boyfriend meme is popping up in a lot of other pandemic contexts, as people use the conflicted thruple to dramatize modern life under the ongoing social isolation necessary to halt the spread of COVID-19. Here, for example, is the Distracted Boyfriend meme practicing social distancing:
The Distracted Boyfriend meme has been an online staple since 2017. Based on a series of stock photographs dramatizing infidelity, taken by Spanish photographer Antonio Guillem, the original photo came with the caption "Disloyal man walking with his girlfriend and looking amazed at another seductive girl." While not the models' names, the boyfriend and girlfriend character were originally known as "Mario" and "Laura."
In its earliest known use, posted to progressive rock Facebook groups, the Distracted Boyfriend is "Phil Collins" looking lustfully at "Pop" and away from "Prog." Viral early uses of the meme in the 2017 included "The Youth" looking from "Capitalism" to "Socialism," and "me" looking at "em dash" instead of my girlfriend, "knowing when to use a semicolon."
May that meme history serve you well as you continue to melt into your couch.