Zsa Zsa is The World's Ugliest Dog—Officially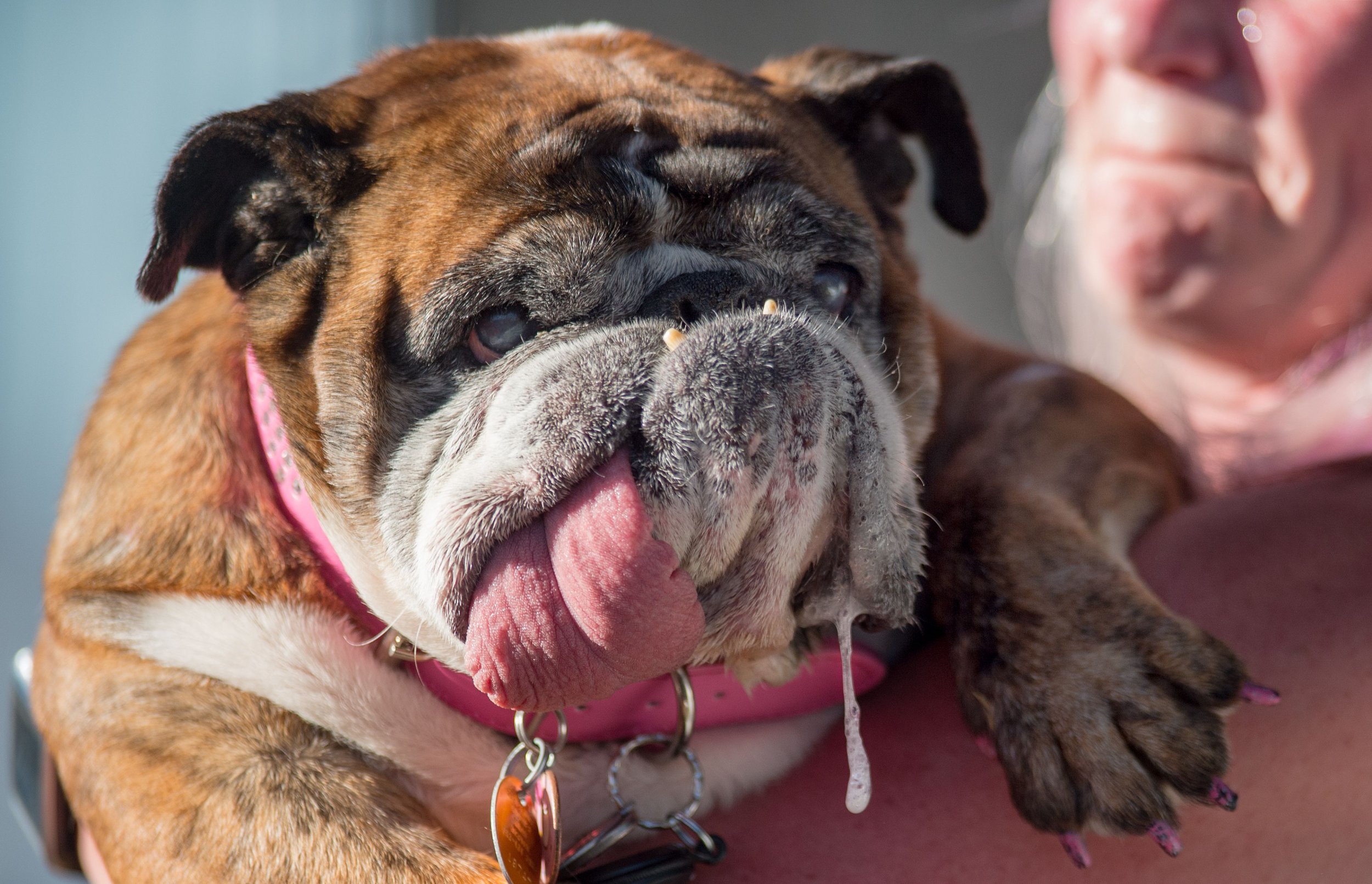 Her flopping, meaty tongue dangles by her collar. A clutch of jagged, yellow teeth poke from her gurning jaw. Her red eyes gaze gormlessly from the fleshy folds of her cheeks as a thick gloop of viscous spittle dribbles from her chin. And now, atop her squashed and furry head, sits a figurative crown.
Zsa Zsa the English bulldog has won the coveted title of the World's Ugliest Dog.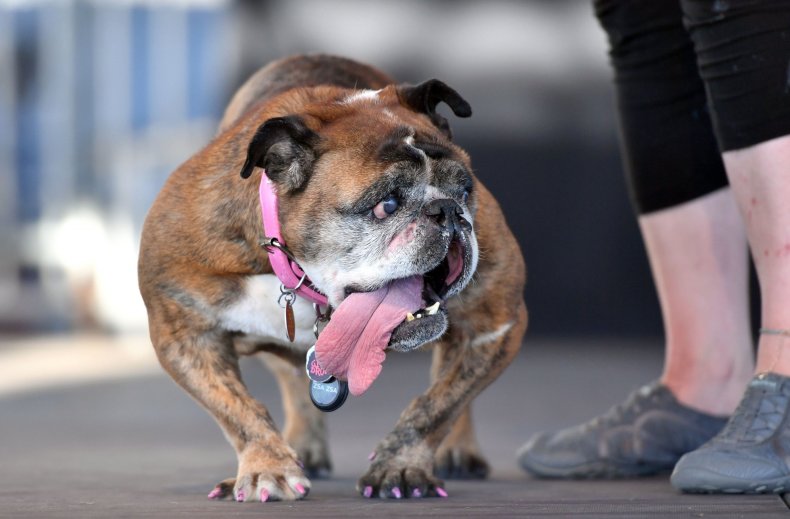 The nine-year-old pooch received the prize at the Sonoma-Marin Fairgrounds in Petaluma in the San Francisco Bay Area, the Associated Press reported.
It was a ruff night for her competitors, who included a bulldog with furrowed excess skin, a matted ball of fluff called Wild Thang (a Pekingese) and a Chinese Crested-Dachsund with blackheads. The dogs strutted their stuff for a panel of judges who selected the very finest specimen from the monstrous mutts.
Zsa Zsa's owner, Megan Brainard of Anoka, Minnesota, will earn a pretty penny for her victory—a $1,500 prize, to be precise. That's an awful lot of dog food.
Last year a three-year old Neapolitan Mastiff named Martha took the crown. She possessed particularly droopy jowls.
The World's Ugliest Dog contest—now in its 30th year—aims to celebrate diversity among pooches. "With so many lovable animals displaced and available for adoption, we want our fans to know what this contest is really about," Sonoma-Marin Fair Publicist, Christy Gentry, said in a statement. "It's a fun and silly way to advocate that all animals deserve a safe and loving home."
The competition has a serious side, as many of its entrants have been rescued from puppy mills and animal shelters.
Read more: Man punches black bear in the face to save his dog
In other dog news, researchers have discovered that our furry friends may register and respond to human emotions by watching our facial expressions. Scientists also think they might hold clues to understanding obesity. One woman even thinks that canine urine can stop you from getting acne.
Meanwhile, as Yulin in China holds its annual Lychee and Dog Meat Festival, activists from the Humane Society and other groups have been adopting dogs en masse to stop them becoming dinner.