Zuckerberg and Other Business Leaders Can't Get Trump to Keep DACA Immigration Program, Because He Doesn't Listen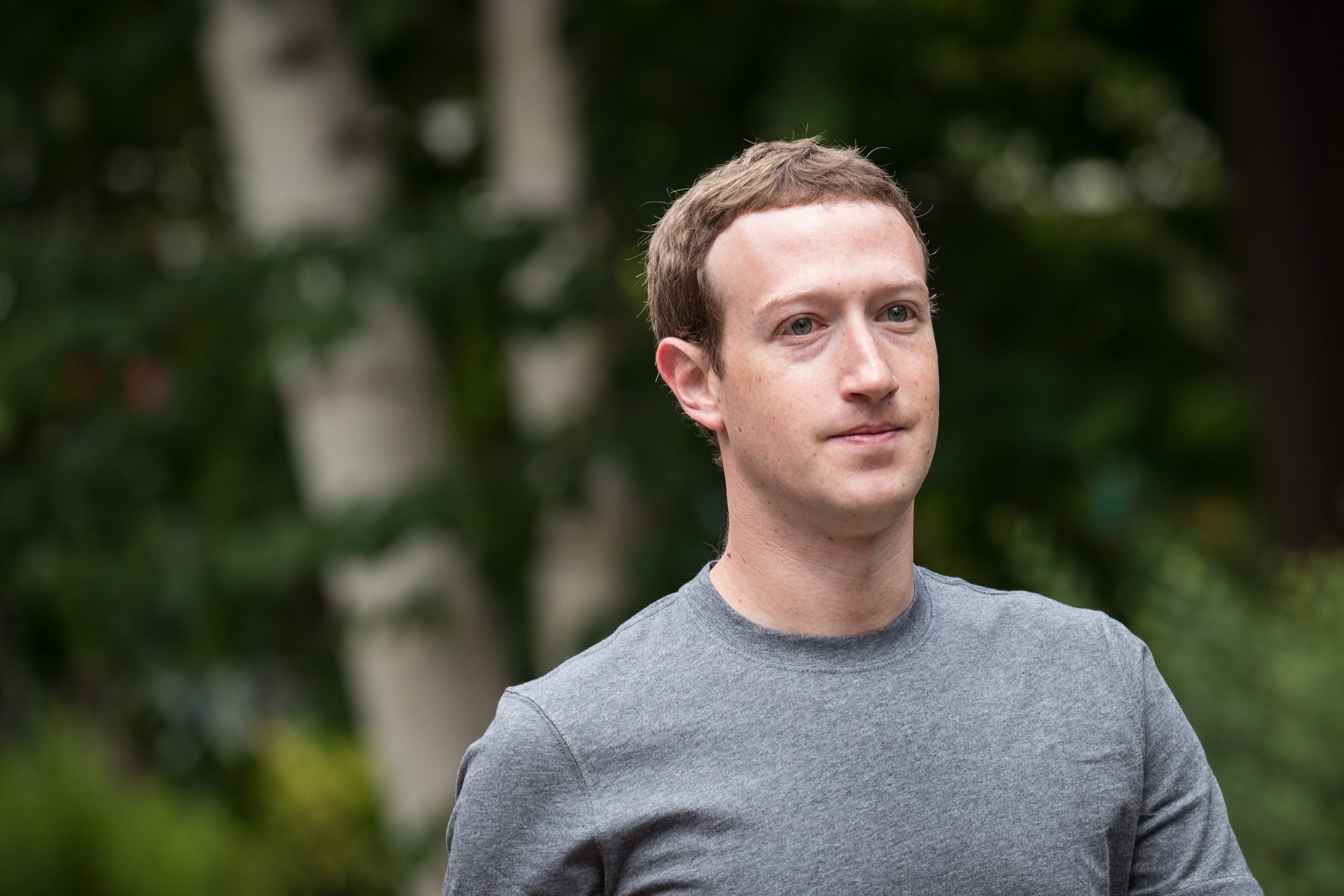 Even though a slew of prominent business leaders is urging President Trump not to dismantle a program that allows brought children brought to the U.S. as undocumented immigrants to remain here, they're unlikely to prevail as the president approaches a deadline on whether to reverse the Obama-era policy. The reason? Because the president tends to bristle when given such advice.
Fwd.us, a pro-immigration advocacy group whose founders include Facebook CEO Mark Zuckerberg, has organized a letter to the president, signed by hundreds of prominent business leaders, urging him to keep the Deferred Action for Childhood Arrivals (DACA) policy in place. The policy was established by the Obama administration in 2012 so some undocumented individuals who entered the country before the age of 16 could remain in the U.S.
President Trump is reportedly ready to scrap the DACA program as soon as next week, as part of his crackdown on undocumented immigrants. But the president has also expressed some sympathy with the plight of the so-called Dreamers, undocumented immigrants who were brought to the U.S. as children. This week, White House Press Secretary Sarah Huckabee Sanders said the president had yet to make a decision on DACA.
Hundreds of business executives—from Apple, Facebook, Microsoft, Amazon and other companies, and including such well known names as Zuckerberg and Amazon Chairman and CEO Jeff Bezos—signed the letter, which made the case that nearly 800,000 young people are "Dreamers," 97 percent of whom are in school or in the workforce.
At least 72 percent of the Fortune 500's top 25 companies count DACA recipients among their employees, the letter said. "Dreamers are vital to the future of our companies and our economy," the executives wrote.
The letter claimed their forced deportation would take $460.3 billion from the national GDP and $24.6 billion in Social Security and Medicare tax contributions.
History shows that Trump is unlikely to be persuaded by such arguments. A similarly impressive group of private sector leaders fought to persuade Trump to keep the U.S. in the Paris climate accords. They, too, fired off letters and penned editorials, marshalling their arguments. Ultimately, they proved unpersuasive, as earlier this year, in a Rose Garden ceremony, Trump announced that the U.S. was withdrawing from the accords—joining Syria and Nicaragua as the only nations unwilling to take part in the historic framework.
While it's true that the Trump administration is business-friendly and is staffed at its upper echelons by wealthy businessmen, including billionaires such as Treasury Secretary Steve Mnuchin, Commerce Secretary Wilbur Ross and the president himself, such public campaigns aimed at leading the president to abandon previously held positions seem to have backfired.
It's possible, now that Steve Bannon, the president's nationalist former senior adviser, is no longer working in the White House, mainstream business leader may have more luck persuading Trump to reverse his positions on issues like immigration, trade and climate change. But the president still listens to Bannon, and is reportedly chafing under the management discipline being imposed by new White House Chief of Staff John Kelly, who shepherded Bannon's ouster. If that's the case, a well-crafted letter signed by respectable business leaders may have the opposite effect than intended, galvanizing the president's inchoate sentiments and pushing him to abolish the DACA program.
Business leaders seemed to have more success with a low-key effort to keep the president from withdrawing from the NAFTA accords. While Trump campaigned for president in part by vowing to scrub the North American Free Trade Agreement, calling it a "horrible" deal for the U.S., once in office he refrained from doing so. His position now is that the U.S. will remain in the accord negotiated by the George H.W. Bush White House and signed in 1993 by President Bill Clinton while it attempts to renegotiate the agreement. Trump said at political rallies in Phoenix and in West Virginia last month that he did not think the NAFTA negotiations would bear fruit and that he would likely scrap the accord in the end, but remaining in it for now allows business leaders to breathe some relief.
Similarly, while Trump vowed this summer to expel all transgender service members from the Armed Forces, cooler heads seem to have prevailed. After surprising the Pentagon by tweeting his transgender opposition, Trump eventually handed over the issue to Secretary of Defense James Mattis, who is studying the transgender issue and vows no service member will be expelled while the case is under review. That's hardly a win for transgender advocates or the wide spectrum of political leaders—including prominent Republicans such as Senator Orrin Hatch of Utah—who criticized Trump's transgender tweets, but it at least delayed any expulsion and quite possible will prevent it altogether.
Had advocates urged further study of the DACA issue, such as passing it along to the Department of Homeland Security for further review, instead of simply pressuring Trump to give in to their demands, they might have stood a better chance of prevailing.​