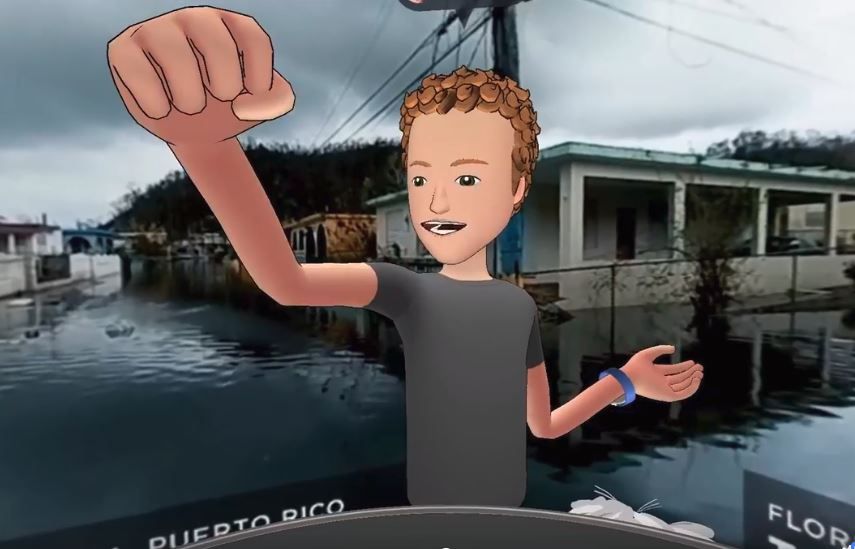 Facebook founder Mark Zuckerberg has been labeled a "heartless billionaire" engaging in "voyeuristic tourism" by users of the social network after he appeared as a virtual reality cartoon in hurricane-hit Puerto Rico.
Zuckerberg appeared as a 3-D avatar alongside Facebook's head of social virtual reality, Rachel Franklin, in order to demonstrate Facebook's VR tool Spaces and discuss his company's partnership with NetHope and American Red Cross.
Zuckerberg drew criticism from some Facebook users after appearing to forget the name of Hurricane Maria, the Category 4 storm that devastated the island in September, while simultaneously describing how VR is "magical" in its ability to virtually teleport people to disaster zones.
"You can get a sense of some of the damage here that Hurricane...that the hurricanes have done," Zuckerberg said. "And one of the things that's really magical about virtual reality is you can get the feeling that you're really in a place."
Zuckerberg then went on to give Franklin a virtual high five while their cartoon avatars stood in front of a virtual street of flooded homes.
Negative comments from Facebook users included: "It's a little weird that you are using devastation to talk about how cool VR is," "Is this a joke?" and "Can't let a good tragedy go to waste. He has to promote Facebook. Typical. All he talks about [is] Facebook instead of victims and their suffering."
There were more than 50,000 comments on the live stream, which included positive messages of support for the Facebook founder and his work, as well as criticism about Facebook's role in allowing Russian propaganda to be spread on its platform during the 2016 U.S. elections.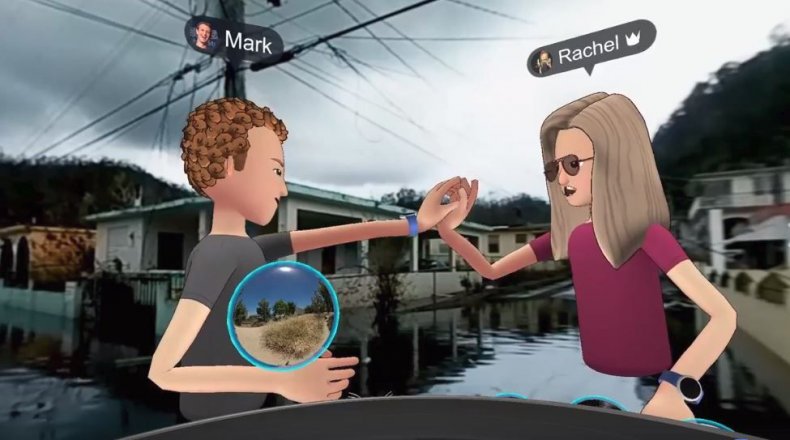 Zuckerberg is not the first tech billionaire to offer support to Puerto Rico, after Tesla boss Elon Musk said his company could solve the country's energy crisis using solar panels and batteries.
"The Tesla team has done this for many smaller islands around the world, but there is no scalability, so it can be done for Puerto Rico too," Musk tweeted.
"Such a decision would be in the hands of the PR govt, PUC and commercial stakeholders and, most importantly, the people of PR," he added.