Zuckerberg Lays Out Facebook's 10-Year Plan, Takes Shot at Trump in F8 Keynote Speech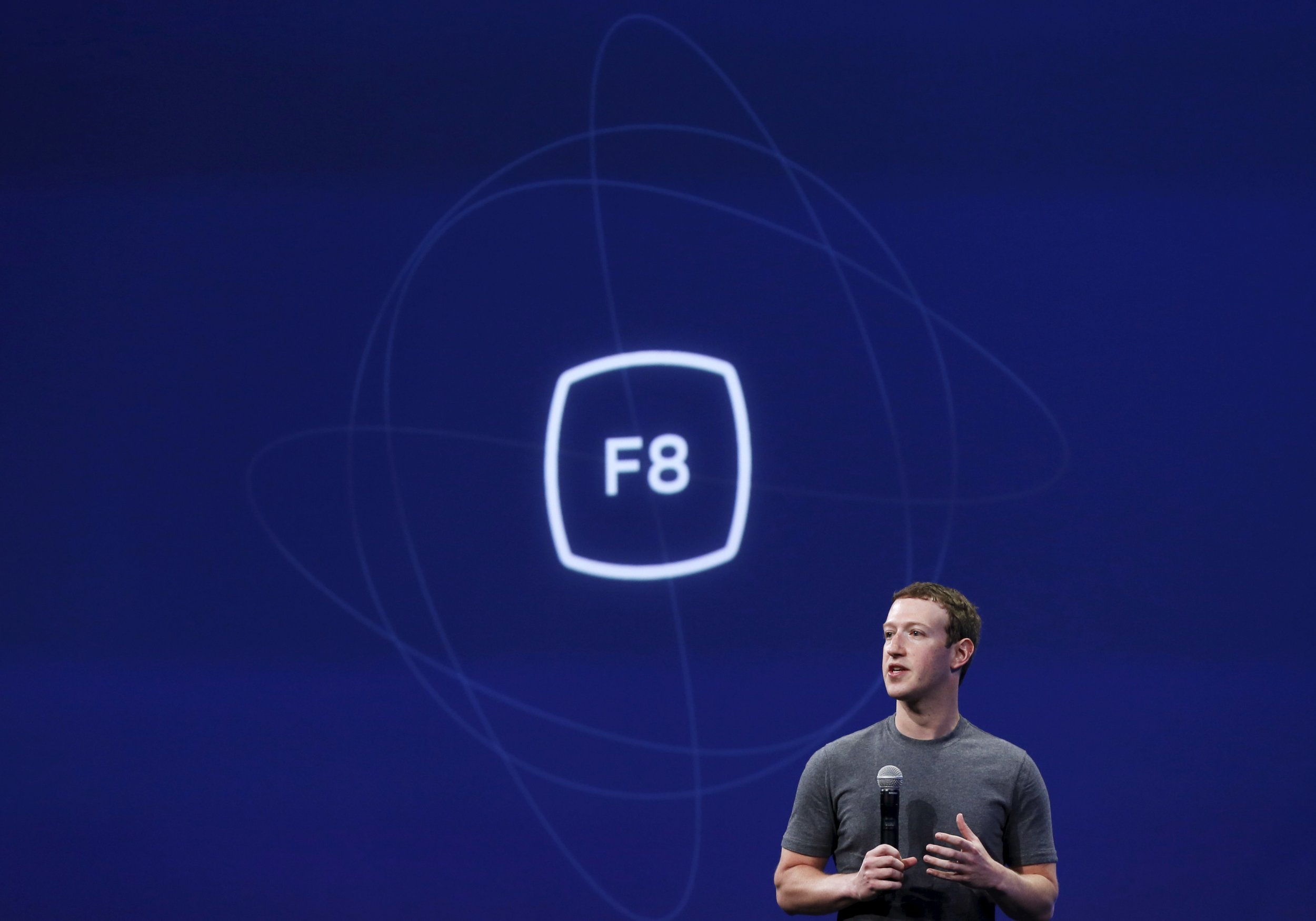 Facebook founder and CEO Mark Zuckerberg laid out the company's 10-year plan on Tuesday to make the world a more connected place—and did not mince words about anyone who dare stand in the way.
Zuckerberg took indirect shots at Republican Party presidential frontrunner Donald Trump twice in the beginning of his keynote speech at the F8 Conference in San Francisco. Instead of building "walls", as Trump has famously proposed to build one by the U.S.-Mexico border, Zuckerberg said Facebook is in the business of building bridges.
"As I travel around the world, I see the world turning inward," Zuckerberg says. "I hear fearful voices for building walls and distancing people they label as others. It takes courage to choose hope over fear."
Zuckerberg laid out his 10-year plan into a pair of three stages. The first half of the speech was divided by where Facebook will be in the next 3, 5 and 10 years. The other half was dominated by talk of growth and finally the "ecosystem." In line with Facebook's mission, Zuckerberg hoped that chatbots, live video and virtual reality will all be self-sustaining ecosystems by 2026.
For chatbots, Zuckerberg announced the Messenger app will grant users the ability to chat with businesses and news outlets, which will partly be powered by artificial intelligence to answer questions, receive recommendations and take orders. "We think we should be able to message a business the same way you do a friend," Zuckerberg says. "You shouldn't have to install a new app."
Zuckerberg also saw an opportunity for growth in its AI systems, especially in its recognition technology. He shared how doctors in the future may be able to diagnose skin cancer from a photo sent to their smartphones.
Live video is making a big splash on Facebook's mobile app, with a new tab of its own. Facebook opened up its Facebook Live API, or application program interface, to allow streaming from any device. At one point, a DJI drone flew on top of Zuckerberg, live streaming the entire event as a demonstration to how Facebook Live can be used in the future.
The most ambitious part of Zuckerberg's plan was in virtual reality. With the widespread release of Oculus Rift headset, Facebook has made its first major step into virtual reality. Zuckerberg shared how in the next 10 years, they will develop normal-looking pair of glasses which will support not only virtual reality but augmented reality—which allows real-world and graphics to seamlessly mesh.
But Zuckerberg's plans have had some setbacks in the recent months. After losing the fight against the Indian government over a service that would have provided free but limited internet service for millions of Indians, Zuckerberg seems undaunted. He displayed Aquila, a stealth jet that beams internet access to millions who are currently untethered in the developing world. At one point, Zuckerberg stood next to a carbon fiber beam which is a part of Aquila and standing at least twice as tall as the five-foot-seven billionaire.