Zuckerberg Mum as Facebook Spokesperson Refutes Whistleblower's Testimony in Real Time
Facebook spokesperson Andy Stone addressed Frances Haugen Tuesday on Twitter as the whistleblower testified before the Senate Commerce Committee's consumer protection subcommittee.
Stone wrote, "Just pointing out the fact that @FrancesHaugen did not work on child safety or Instagram or research these issues and has no direct knowledge of the topic from her work at Facebook."
He added in a follow-up tweet, "As she herself just said under oath, 'I don't work on it.'"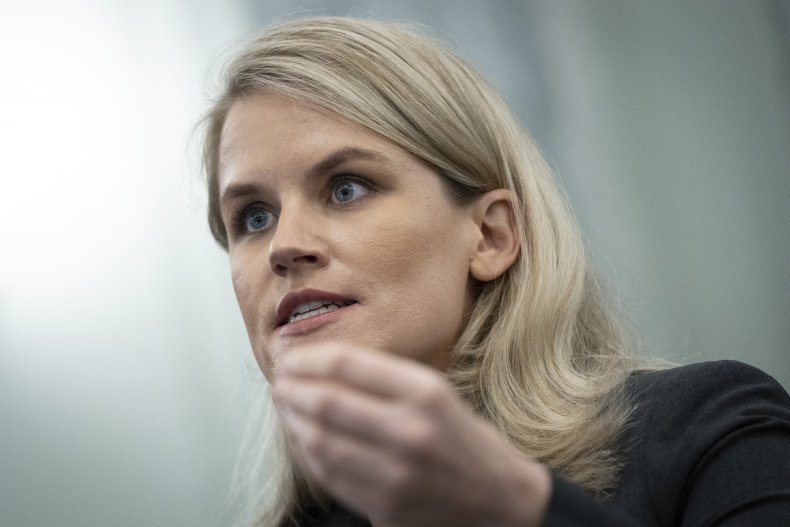 Meanwhile, Facebook CEO and Chairman Mark Zuckerberg has thus far remained silent on the damning claims Haugen made Tuesday about his company. Even so, his name was invoked multiple times during the hearing, not only by Haugen but by the senators on the committee.
Senator Richard Blumenthal and other committee members also specifically referenced Zuckerberg's recent social media posts showing him sailing rather than appearing before the committee or addressing the allegations made against Facebook.
Recent reports, which Haugen also addressed, accuse the company of knowingly targeting youths. These reports say that Facebook tried to court young users despite studies showing that Facebook, Instagram and other social media platforms can have deleterious effects on young people.
Asked by the committee if she felt that the company would continue working on the Instagram program designed for children, which is currently on pause, Haugen said Tuesday, "I would be sincerely surprised if they do not continue working on Instagram Kids, and I would be amazed if a year from now we don't have this conversation again."
Senator Amy Klobuchar asked Haugen if teens are some of Facebook's most profitable users. Haugen replied, "I'm sure they are some of the more profitable users on Facebook, but I do not work directly on them."
Stone highlighted Haugen's response on Twitter by quoting her:
Committee member Marsha Blackburn later addressed Stone's tweeting during the hearing.
The Tennessee senator said, "I will simply say this to Mr. Stone: If Facebook wants to discuss their targeting of children, if they want to discuss their practices of privacy invasion or violations of the Children's Online Privacy Protection Act, I am extending to you an invitation to step forward, be sworn in and testify before this committee."
She added, "We would be pleased to hear from you and welcome your testimony."
Before Haugen's testimony, Facebook was already facing criticism following a series of articles and a podcast produced by The Wall Street Journal, "The Facebook Files," which included details about how the company is studying ways to reach young users, including those under 13.
Additionally, 5Rights Foundation—a group focused on digital rights issues for children—published a report in July that showed children as young as 13 were targeted within 24 hours of creating a social media account with harmful content. Such content included material related to eating disorders, sexualized imagery, body shaming and suicide.
Newsweek contacted Facebook for further comment but did not hear back before publication.
Update (10/5/21, 12:30 p.m. ET): This story has been updated to include an additional tweet from Facebook's Andy Stone and more background about the hearing.
Update (10/5/21, 1:05 p.m. ET): This story has been updated to include comments from Senator Marsha Blackburn on Stone's tweets.