Zuckerberg Says Politicians Can't Say Whatever They Want on Facebook After Criticizing Twitter For Trump Fact-Check
Facebook CEO Mark Zuckerberg said Thursday that the social network will remove posts from individuals, even politicians, if they violate company policies.
"Just because we don't want to be determining what is true and false, doesn't mean that politicians or anyone else can just say whatever they want," Zuckerberg said in an appearance on CNBC Thursday.
He said the social networking company's policies are "grounded in trying to give people as much a voice as possible," but if it involves harm, violence or false information, Facebook will "take that down no matter who says that."
Zuckerberg provided the example of "saying that something is a cure to a disease that has been proven to be a cure but it's not" and pointed to a recent incident where Facebook took down a post where Brazilian President Jair Bolsonaro said hydroxychloroquine was proven to be safe in treating COVID-19.
"There are lines and we will enforce them," he said.
However, earlier this week, Zuckerberg publicly criticized Twitter for fact-checking two of President Donald Trump's tweets about mail-in voting.
The microblogging platform tagged Trump's tweets with a message reading "Get the facts about mail-in ballots," and linked to a page that said there is no evidence mail-in ballots lead to voter fraud.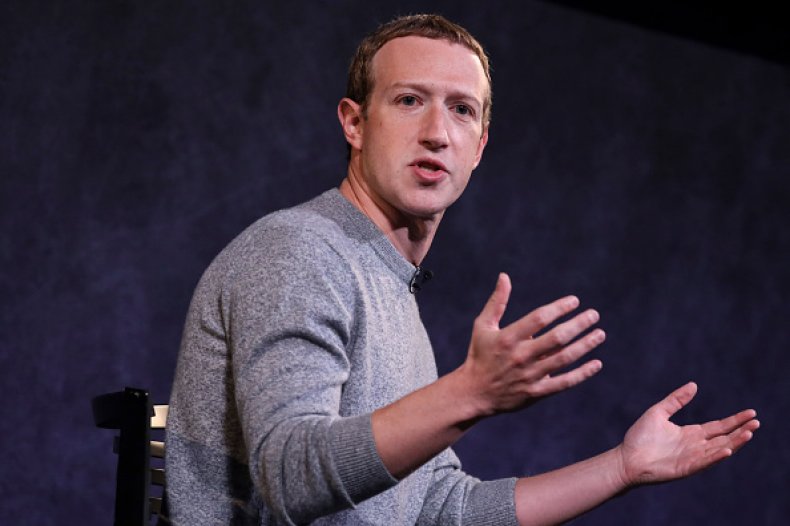 Twitter CEO Jack Dorsey has defended the company's decision to fact-check the president's tweets, writing "We'll continue to point out incorrect or disputed information about elections globally. And we will admit to and own any mistakes we make."
"This does not make us an 'arbiter of truth.' Our intention is to connect the dots of conflicting statements and show the information in dispute so people can judge for themselves. More transparency from us is critical so folks can clearly see the why behind our actions," Dorsey added in a thread of tweets on Wednesday.
In an interview with Fox News' The Daily Briefing, when asked if he thought Twitter made the wrong decision in fact-checking Trump's mail-in voting tweets, Zuckerberg said he believes "strongly that Facebook shouldn't be the arbiter of truth of everything that people say online."
"In general, private companies probably shouldn't be, especially these platform companies, shouldn't be in the position of doing that," he added.
In 2016, Facebook faced backlash over the social network's mishandling of data during that presidential campaign cycle. Questions surrounding Facebook's interference in the elections resulted in two congressional hearings in 2018 where Zuckerberg testified on the proliferation of fake news and Russian-backed ads on his site.
Earlier this week, Twitter declined Timothy Klausutis' request for the platform to delete the president's tweets accusing MSNBC host Joe Scarborough of being involved in the 2001 death of Klausutis' wife, Lori Klausutis, a former staff member of the then-Florida congressman.
Trump is set to sign an executive order addressing social media companies later this Thursday. While it is unclear what the order will say, it is reported to target Twitter's special speech liability immunity.
Neither Zuckerberg nor Dorsey immediately replied to Newsweek's request for comment.