Zuma's Reign Over South Africa Is Over—but What's Next for the Country?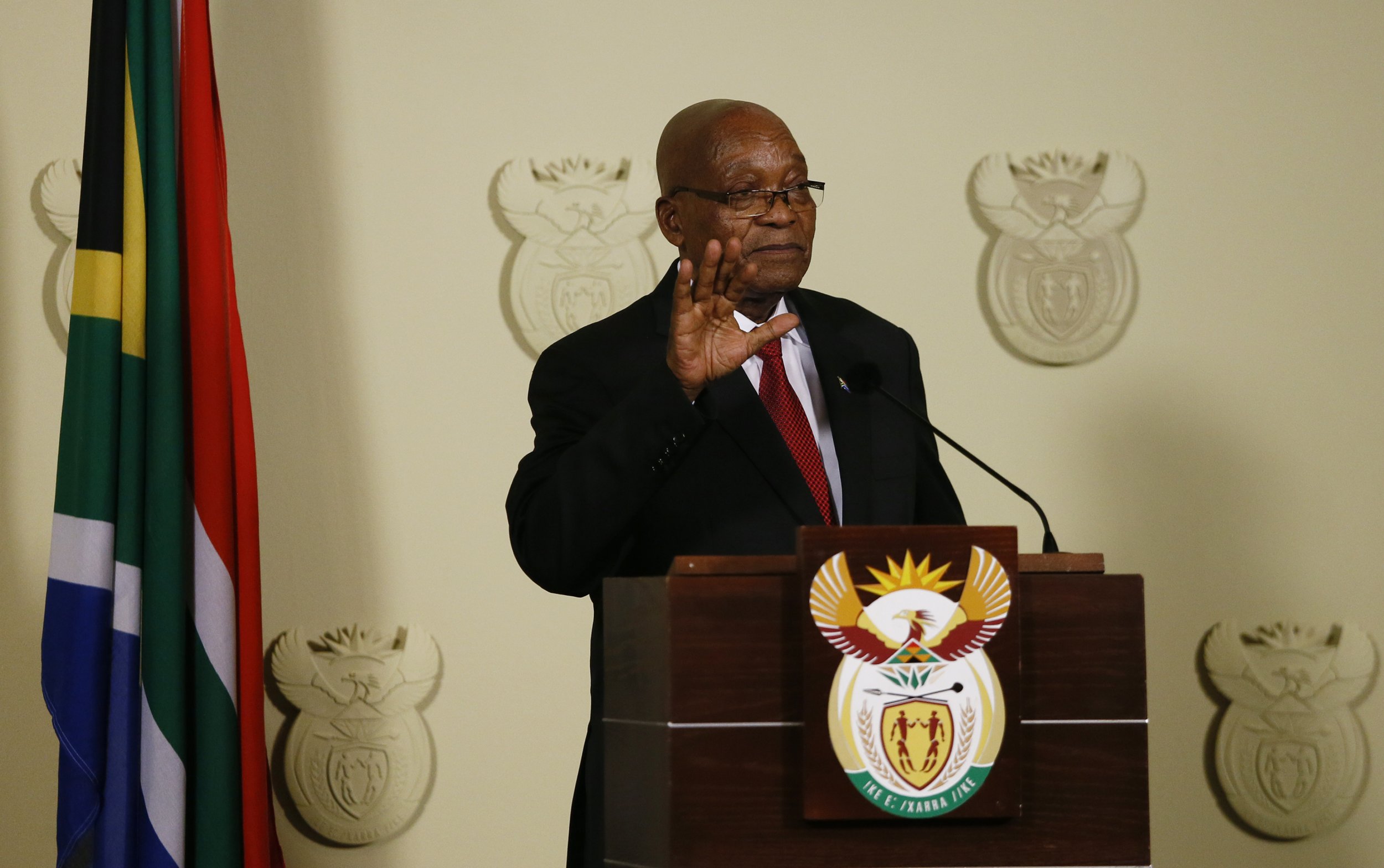 Cyril Ramaphosa was sworn in as South Africa's President on Thursday just one day after Jacob Zuma's scandal-plagued reign over the country came to an end, when he announced his formal resignation on orders handed down from the African National Congress (ANC).
Zuma's decision to resign came hours after police raided the luxury home of the Gupta family, Indian-born billionaires who have long been at the center of corruption allegations against the president.
In a 30-minute farewell address, the 75-year-old Zuma said he resented the way the ANC had forced him out of government after replacing him as party leader in December.
"Even though I disagree with the decision of the leadership of my organization, I have always been a disciplined member of the ANC," he said. "I have therefore come to the decision to resign as president of the republic with immediate effect."
The ANC had replaced Zuma as party leader with then–Deputy President Ramaphosa last year.
Then, on Tuesday, the ANC called for Zuma's resignation and when he hadn't stepped down by Wednesday, the organization threatened to back an opposition motion in Parliament to force him out of government.
Zuma's decision to finally step down amid growing pressure was celebrated by the ANC, with the organization's Deputy Secretary General Jessie Duarte saying the move "provides certainty to the people of South Africa at a time when economic and social challenges to the country require an urgent and resolute response."
A scandal-plagued legacy
Zuma is facing more than 783 allegations of corruption in connection with a 1990s arms deal and being ordered to repay millions of dollars in public funds spent on updating his private home, and his successor will have to work hard to regain public trust.
The raid on the Guptas's home—just hours before Zuma's resignation—was a reminder of the scandals that have plagued his presidency.
The Guptas had faced accusations of using their influence to exercise control over state companies and contracts two years ago, with the release of a 350-page report published by a corruption watchdog.
Police said the raid at the Guptas's home had been in connection with a state-funded dairy farm, which prosecutors have alleged operated as a "scheme designed to defraud and steal," according to Reuters.
Proescutors seized 220 million rand ($19 million) in state funds that had been allocated to the scheme. They also froze bank accounts of one member of the Gupta family, Atul Gupta.
What lies ahead
Ramaphosa was sworn in as Zuma's successor on Thursday. He was the only candidate nominated in Parliament.
South Africa's new leader inherits a scandal-plagued presidency, as well as what has been branded by the Bloomberg Misery Index as the world's "second most miserable economy" after Venezuela.
The announcement of Ramaphosa as South Africa's new leader was welcomed with singing in the National Assembly.
The change in leadership also appeared to receive a positive reaction from the markets, with the rand reaching its strongest levels in three years, at 11.6570 rand for $1 in early trading following Zuma's resignation.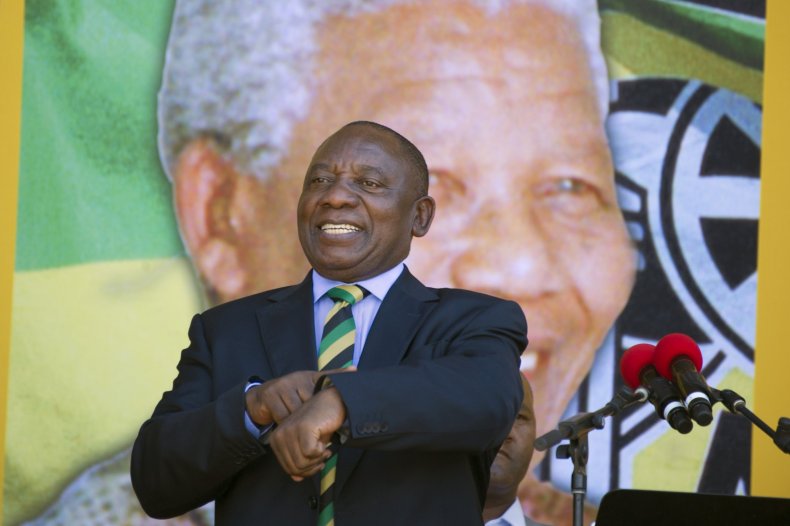 High hopes have been placed in Ramaphosa's ability to help salvage South Africa's economy and repair divisions that had deepened under Zuma's rule.
A return to Mandela's vision
Ramaphosa has long shared Nelson Mandela's vision for South Africa and was at the former South African president's side when he was freed in 1990, after serving 27 years in prison.
When the ANC began negotiations with the then-ruling National Party (NP) to end apartheid and move toward nonracial elections, Ramaphosa helped lead the team carrying out the ANC's side of the talks.
However, his political ambitions were stymied when Mandela chose Thabo Mbeki as his deputy instead of Ramaphosa, instead giving Ramaphosa the important task of drafting a new constitution for the country.
Speaking at celebrations on Saturday marking Mandela's release, Ramaphosa said now is the time for South Africa to renew and rebuild the country's economy and reaffirm the values Mandela stood for, as well as his vision of a nonracial society.
How he will implement his ambitious plans for the future remains to be seen.