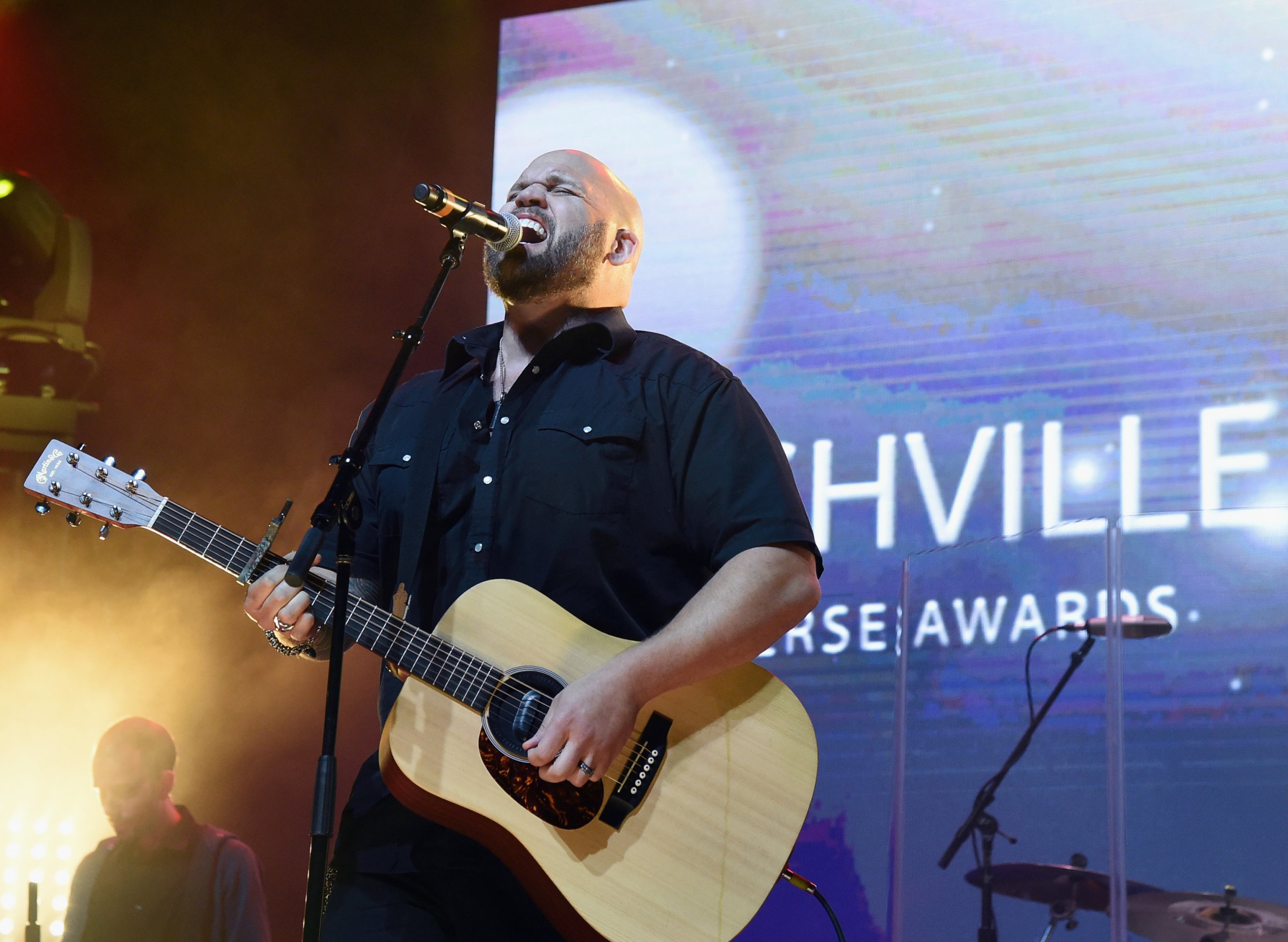 Singer Benton Blount has claimed he was kicked off a tour with ZZ Top's Billy Gibbons after uploading a photograph onto Facebook of him wearing a "Make America Great Again" hat.
Blount, who reached the final of 2015's America's Got Talent said he was also banned from the social media site for 24 hours because the photo of him wearing the red hat synonymous with President Donald Trump and holding a Chick-fil-A sandwich and drink along with a "I Voted" sticker violated their standards.
"Someone reading this just got offended multiple times. My work here is done! #Vote," Blount wrote in the caption.
Blount, who had already played four shows on the tour, later wrote in a follow up Facebook post: "I was banned from Facebook (for 24 hours) and now I've just been banned from my opening spot on the Billy Gibbons tour. But suppression of Conservative opinion doesn't happen and it doesn't effect [sic] your career!"
Blount further explained what occurred during a 10-minute Facebook Live video.
"For anybody that doesn't know, I posted a picture of me with the 'I Voted' sticker and I had a Chick-fil-A sandwich in my hand and I had a Chick-fil-A drink and I had a Trump hat on. Well that was pulled down for some reason because it violated their standards.
"I Drove down here [to Atlanta] from Greenville, South Carolina to the venue. I get a call from my friend from California who informs me that not only have I been banned from Facebook but as a result from being banned from Facebook I was pulled off of the Billy Gibbons tour, effectively immediately."
He added: "I thought that it would be OK to post that I voted, I thought it would be OK for me to say who I supported—not even by name—I literally just said I voted and I had a MAGA hat on. And for that reason, and that reason alone, apparently my career is on hold for the week."
Blount also turned the cellphone he was using to record the video toward a poster of Gibbons's tour which showed his name still on the bill.
Speaking to The Greenville News, Blount said he often shares memes "poking fun at politics," on his podcast page, but the photo which was taken down was posted was on his personal Facebook page. "I don't understand what's going on," he added.
Neither Facebook or Gibbons's management team immediately returned a request for comment.