1-Year-Old Girl Dies After Being Left in Mother's Hot Car for Nearly 10 Hours
A toddler died on Thursday in Texas, after her mother accidentally left her in a hot car for around 10 hours, according to police.
The 1-year-old girl was pronounced dead at the scene by police, Harris County Sheriff's Office Sergeant Ben Beall said during a press briefing on Thursday night. They believe the girl had been in the car from around 8:30 a.m. to 6 p.m.
Beall said that the mother was dropping her three children—a 5-year-old, 3-year-old, and the 1-year-old—off at daycare on Thursday morning. However, she only dropped off the two older children and accidentally left the toddler in the car as she returned home.
A Harris County Sheriff's Office spokesperson told Newsweek that, upon arriving home, the mother changed cars and left to run errands. She only realized that the toddler was missing when she picked up her other two children from daycare later in the day, where staff told her that they had no record stating that she dropped off the toddler.
A daycare worker accompanied the mother home to locate the child. The toddler was later found on the floorboard of the car's backseat, according to the Sheriff's Office.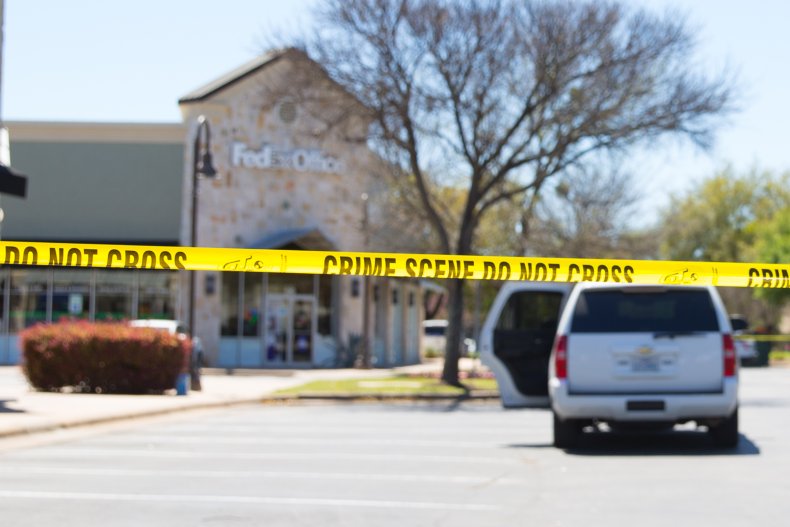 Beall said that the mother was "extremely upset" about the incident when police tried to obtain from her a detailed report about what happened.
On Thursday night, police were waiting to receive the autopsy report from medical examiners to determine the exact cause of the girl's death. Beall pointed to the conditions in which the child was left, including a temperature as high as 120 degrees inside the car.
The Harris County Sheriff's Office Homicide Unit is currently investigating the incident and will present the case to the District Attorney's Office when the investigation is complete, according to the spokesperson. The DA's office is expected to determine if charges will be filed against the mother.
This marks the 20th child hot car death of 2021, according to data from Kids and Cars, a nonprofit that tracks the numbers of child deaths caused by being left in hot vehicles.
The organization reported that there is an average of 39 child hot car deaths in the U.S. every year.
"Hot car deaths continue to take place because nobody believes this could happen to them," Janette Fennell, president of Kids and Cars, recently said in a statement.
"The unfortunate reality is that this has happened to even the most loving, responsible, and attentive parents," she continued. "Factors such as fatigue, stress, or a sudden change in routine can contribute to parents unknowingly leaving a child alone in a car."