The Tesla Model 3 is one of the most popular electric vehicles (EVs) on the road today. However, just because it's popular that doesn't mean it's perfect for every buyer.
If you want to cross shop EVs, or you're not sure if you're ready to make the switch to an all-electric car yet, there is a growing number of options available besides the Tesla Model 3.
Here's what you get with a Tesla Model 3
A 2022 Tesla Model 3 starts at $44,990. That base price gets you a vehicle propelled by a rear-wheel drive electric motor that puts out 241 horsepower and 298 pound-feet of torque.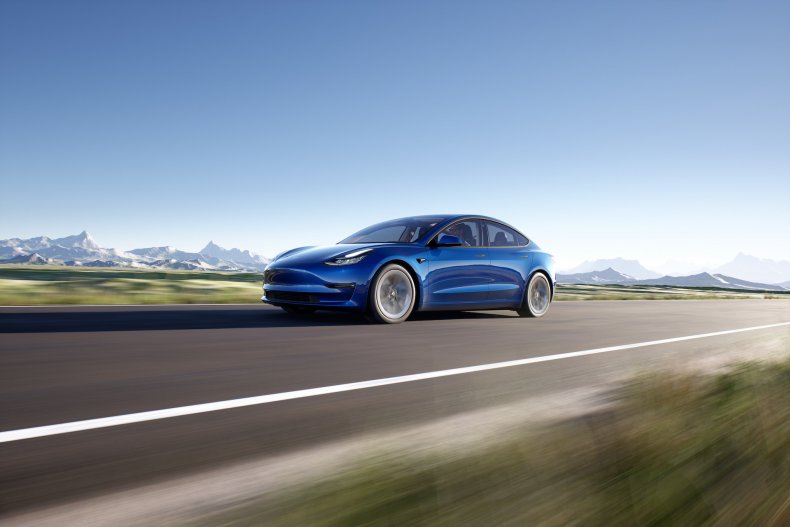 The car is rated for 267 miles of range on a single charge. Of that, 175 miles can be restored in 15 minutes by plugging into the company's Supercharger network.
Higher cost variants offer up to 344 miles of all-electric range and the ability to move from zero to 60 mph in as little as 3.1 seconds, nearly as fast as a Porsche 911.
All Teslas come with automatic emergency braking, collision warning and blind-spot monitoring. Basic Autopilot technology that centers the car in a lane and can steer it when proper conditions are met, is standard.
An additional $12,000 unlocks a package the company calls "Full Self Driving Capability". The package includes a suite of driver assistance and safety features, many of which require the full attention of the driver and hands on the wheel to operate.
The standard 15-inch infotainment screen allows drivers to access apps like Netflix and YouTube, though not Apple CarPlay or Android Auto. Some apps can only be used when the car is parked for the safety of the driver.
Here are other cars to consider before you order your Tesla Model 3.
2022 Polestar 2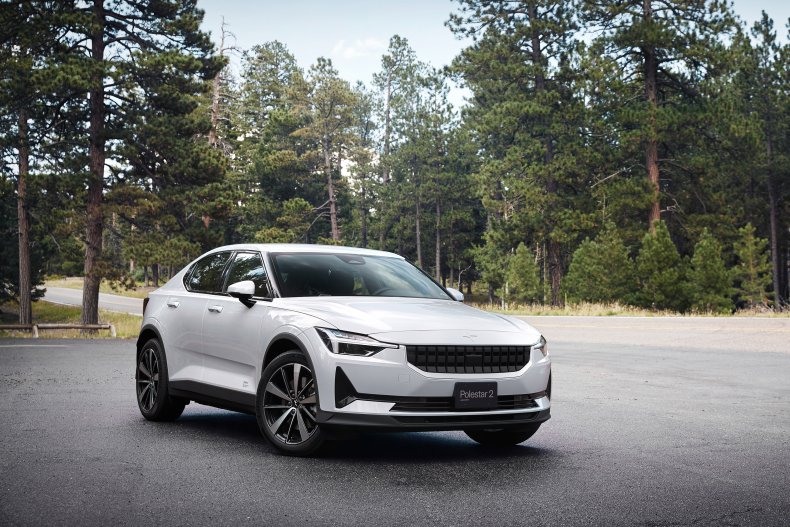 The EV manufacturer owned by Volvo and Geely is planning to quickly grow its all-electric lineup. For now, there's the Polestar 2. The long-range, single motor high-riding hatchback starts at $45,900 and has an EPA-estimated range of 270 miles.
The Polestar 2 can charge from 10 percent to 80 percent in 35 minutes on a 155-kilowatt (kW) DC fast charger or in eight hours overnight on a home charger.
Standard safety features include lane keeping assist and driver alertness monitoring. A $3,200 Pilot Pack adds features like adaptive cruise control, the Pilot Assist advanced driver assistance system and a 360-degree surround view camera system.
The car comes standard with an 11.2-inch infotainment screen, Google Assistant, the ability to download and install over-the-air updates and free Internet data for the first three years of ownership.
2022 Toyota Prius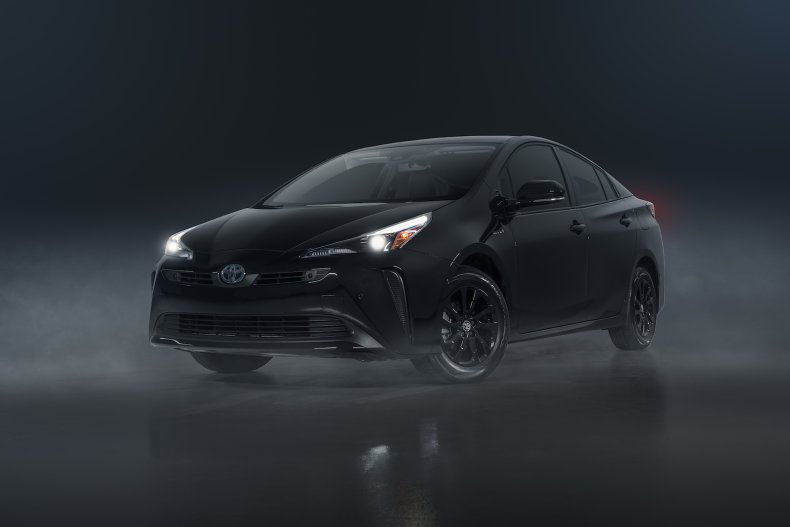 For those not comfortable making the switch to fully electric vehicles yet, there's a wide array of options, including one of the most popular hybrid cars sold today. At $24,625, the Prius is cheaper than an all-electric sedan.
The Prius comes with a 1.8-liter four-cylinder engine paired with an electric motor that powers some of the vehicle's functions, including driving at low speeds.
All Prii come standard with adaptive cruise control, automatic high beams, road sign assist, lane departure warning, rear cross traffic alert, blind spot monitoring and automatic emergency braking.
Buyers can have a Prius with an infotainment screen that is up to 11.6-inches in size. It's compatible with Apple CarPlay, Android Auto and Amazon Alexa functionality.
2022 Mini Cooper SE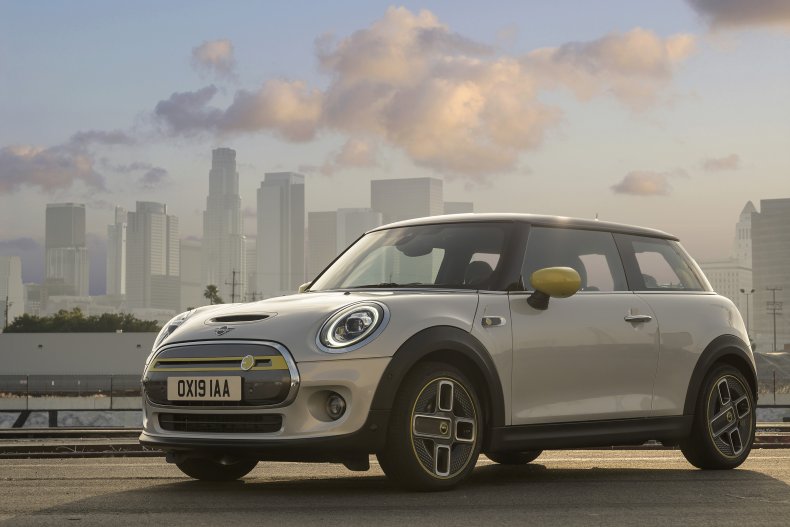 Introduced for the 2020 model year, the MINI Cooper SE is a fun-to-drive, two-door option to consider if you mainly do short-range driving. Starting at $29,900, the SE has an estimated range of 114 miles on a single charge.
On a 50-kilowatt (kW) fast charger, the battery can reach an 80 percent charge in 36 minutes.
An 8.8 infotainment screen with Apple CarPlay functionality and built-in navigation is also standard.
The Cooper SE comes standard with lane departure warning, forward pedestrian and front collision warning and city collision mitigation technology.
2022 Nissan Leaf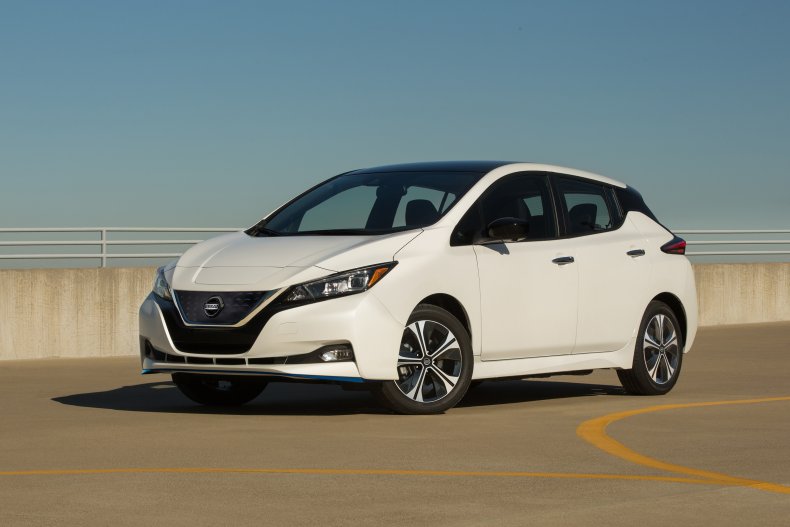 The 2022 Nissan Leaf is the least expensive electric sedan in America with a base price of $27,400. With the optional, larger 62-kilowatt-hour (kWh) battery, the Leaf can get up to 226 miles of range.
Utilizing a 100-kW fast charger, it takes 45 minutes to reach a charge of 80 percent.
Every Leaf comes equipped with automatic emergency braking, blind-spot monitoring with assist, rear automatic emergency braking, lane departure warning and lane-keeping assist.
The standard 8-inch infotainment system has Apple CarPlay, Android Auto, Bluetooth and navigation functionality.
2022 Toyota Prius Prime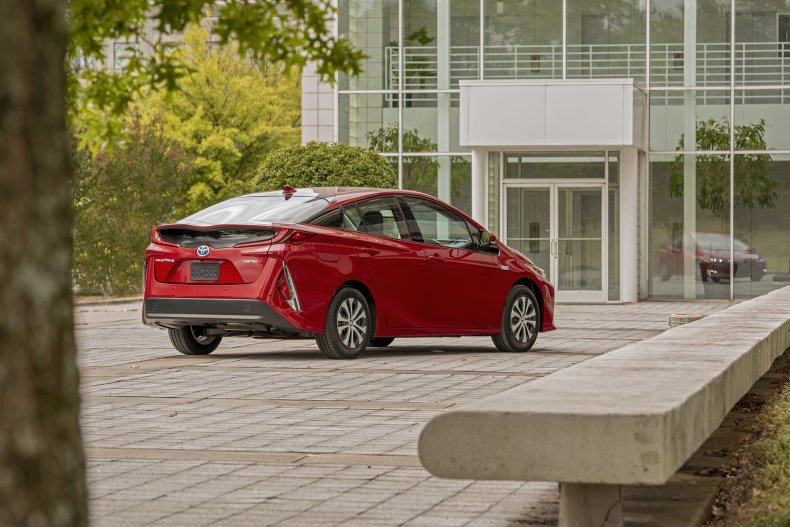 The plug-in hybrid take on the Prius first arrived in dealerships in 2012 and moved to a second generation in 2016. Starting at $28,220, the Prius Prime has an onboard battery that is capable of up to 25 miles of electric range.
At a 240-volt public charging station, the Prius Prime can be recharged fully in about 2 hours and 10 minutes. A 120-volt home charger can restore its range in 5 hours and 30 minutes.
The Prius Prime also comes with a driver safety package called Toyota Safety Sense 2.0, which includes lane departure assist, adaptive cruise control and more.
Apple CarPlay and Android Auto integration is standard.
2022 Kia EV6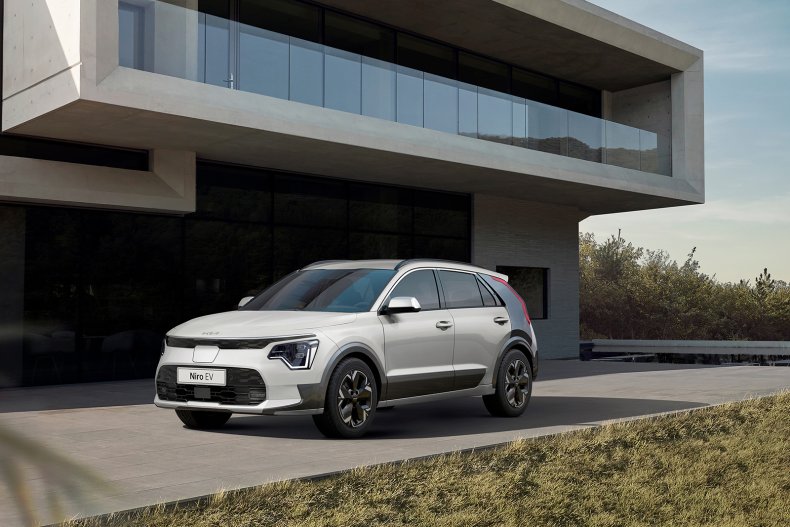 The new Kia EV6 has the same wheelbase as a Tesla Model Y and Kia Telluride, and is as wide as a Ford Mustang Mach-E, making it a desirable size for buyers.
It can go up to 310 miles on a single charge. Using 800-volt charging framework, the model can get up to 217 miles of charge, going from a 10 to 80 percent charge, in under 18 minutes.
Its most high-performance variant can go from zero to 60 mph in 4.6 seconds.
Kia has equipped the model with vehicle-to-load functionality that can power household electronics on the go. Its flat floor interior, a hallmark of EVs, makes the model feel spacious.
The EV also comes with 21 advanced driver assistance systems, including Highway Driving Assist 2, which allows for guided in-lane driving.
Kia prices the EV6 starting at $40,900 in the U.S.
2022 Toyota Corolla Hybrid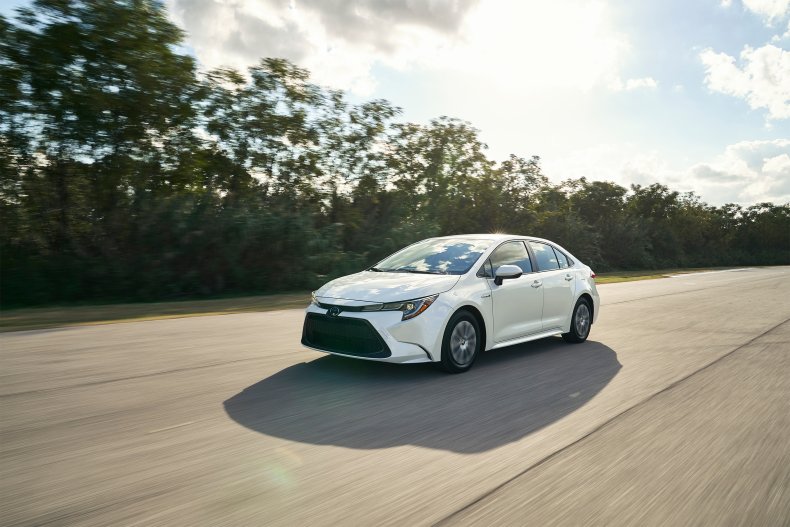 The hybrid version of the Toyota's compact car was launched in 2020. Starting at $23,750, the Corolla Hybrid is rated for 53 mpg in city driving and 52 mpg on the highway, but in daily driving tests, professional auto reviewers have frequently achieved higher numbers.
The car comes standard with Toyota Safety Sense 2.0.
An 8-inch infotainment touchscreen serves as the conduit for Apple CarPlay, Android Auto and Amazon Alexa capability.
2021 Honda Clarity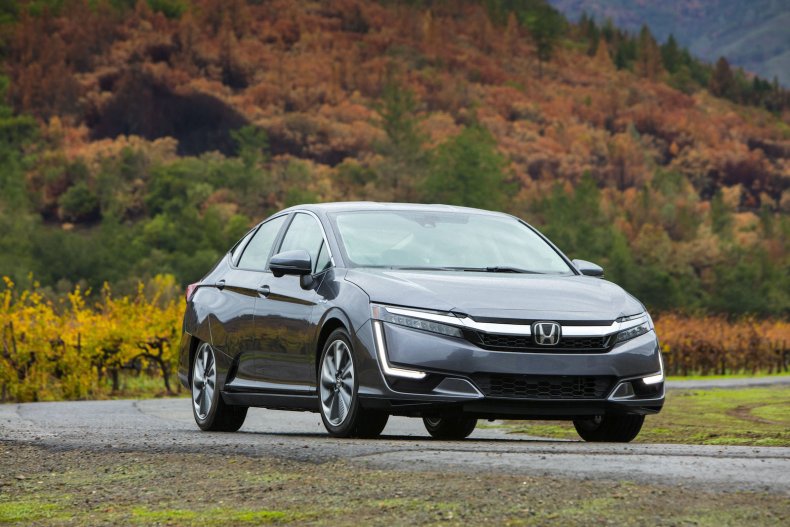 The Honda Clarity was introduced in 2018. It is currently sold as either a plug-in hybrid or a hydrogen-powered fuel-cell vehicle.
The PHEV starts at $33,400, with a battery that is rated for 47 miles of all-electric range. The fuel cell version, only available for lease in California, is rated for 360 miles of range.
On a 240-volt charger, the battery will be topped off in about 2 hours and 30 minutes. Refilling in full takes about five minutes.
The Honda Sensing suite of safety aids includes adaptive cruise control, road departure mitigation and collision mitigation braking.
An 8-inch infotainment touchscreen, Apple CarPlay and Android Auto come standard on the model.
2022 Hyundai Ioniq 5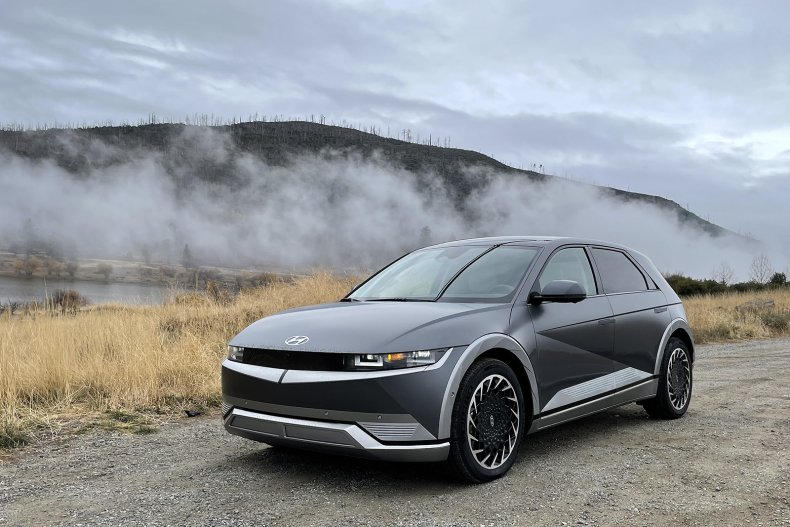 Hyundai debuted its new Ioniq brand with the fresh 5 all-electric high-riding hatchback. The crossover starts at $39,700.
Maximum all-electric charging range is 303 miles. The popular dual motor all-wheel drive setup goes 256 miles on a single charge.
The Ioniq 5 is capable of 400- and 800-volt charging getting, it from 10 to 80 percent battery charge in as little as 18 minutes. In just five minutes, using a 350-kW fast charger, the car can gain 68 miles of range.
Ioniq 5 also has V2L functionality that allows owners to power household electronics off of 120-volt outlet.
The model has more passenger volume than the Ford Mustang Mach-E and Volkswagen ID.4.
Hyundai equips the Ioniq 5 with its Highway Driving Assist 2 technology, adaptive cruise control with machine learning, forward collision alert with avoidance assist, blind spot warning and collision assist, speed limit assist, driver attention warning, and high beam assist.
2022 Honda Accord Hybrid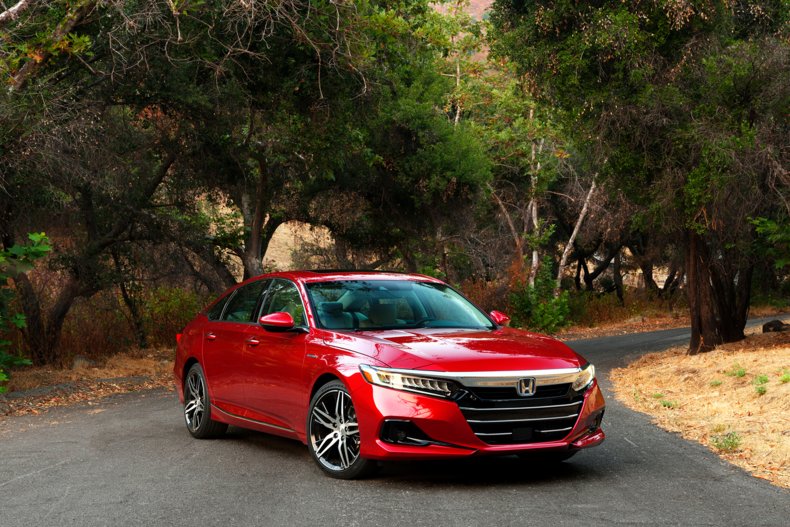 The 10th generation of the Accord comes in a hybrid varianta that starts at $27,320.
The Accord Hybrid carries the standard 2.0-liter four cylinder engine that are found in some internal combustion Accords, along with two electric motors. The car is rated for 48 mpg in the city and 47 mpg.
The Honda Sensing safety package is standard with adaptive cruise control, road departure mitigation and collision mitigation braking.
Every Accord Hybrid comes standard with an 8-inch infotainment display, Apple CarPlay and Android Auto.