10 Great Tech Products to Keep You Healthy at Home Now
If you are like millions of other people around this world you're practicing social distancing and self-isolation. Thanks to COVID-19, our entire world has been turned upside down. We're meeting with people less, going out to eat less, and generally doing things within our home groups. But just because we're forced to endure this necessary inconvenience for a while doesn't mean we can't try and make it a bit more bearable.
Many of you are active and have a keen interest in your health and that of your family. So, while you're confined to your home or stuck to outdoor activities away from large groups, these 10 great pieces of health tech could help you out. Be sure to check out the reviews section of Techaeris for a wide variety of tech product reviews.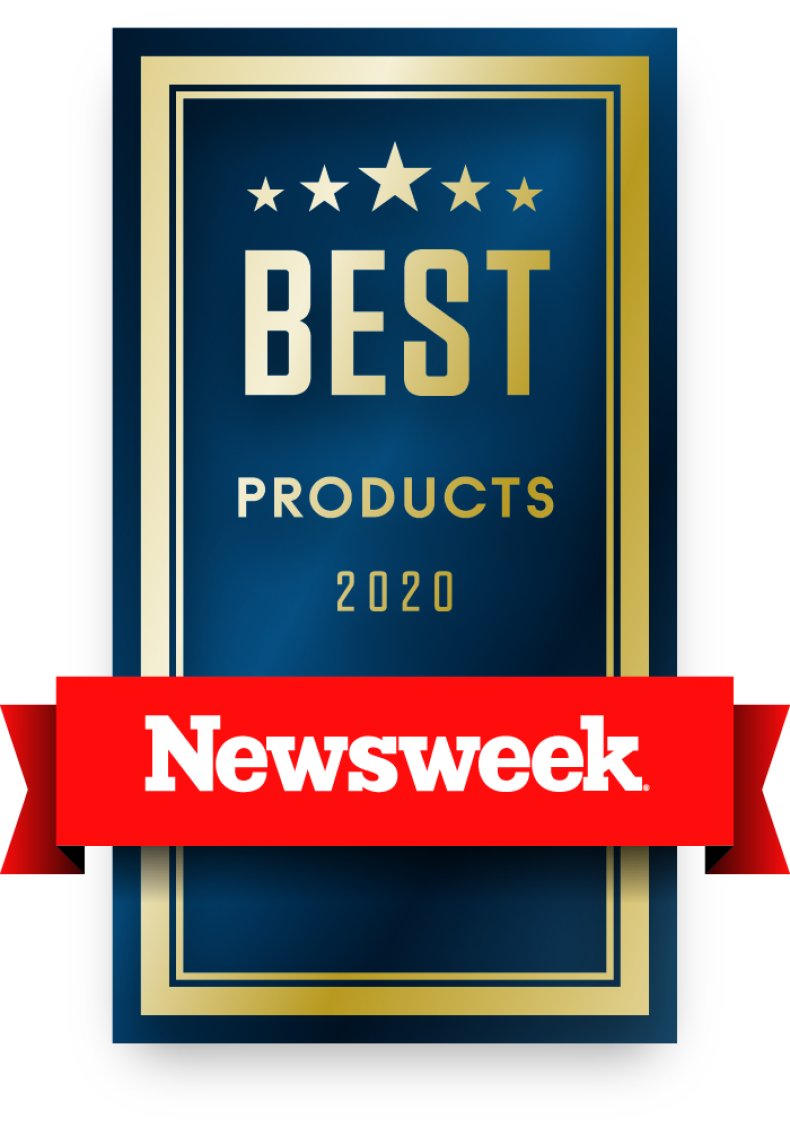 Withings Sleep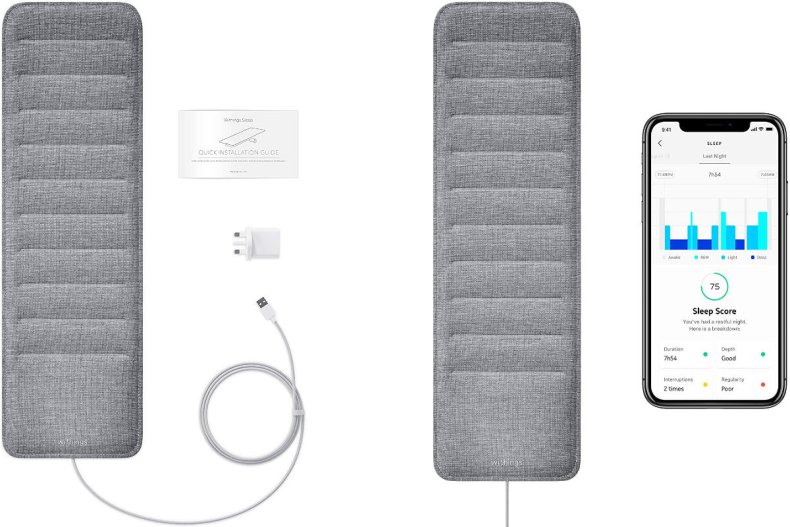 How are you sleeping lately? Not so great? Do you have the desire to find out why? Then Withings Sleep is for you. This small, smart, sleep tracking pad is easily tucked between your mattress and box spring and is super simple to use. You'll just need to download the Withings app to start tracking and syncing your activity.
Withings Sleep delivers sleep cycles, tracks heart rate, and detects snoring and breathing disturbances. Sleep even detects breathing disturbances, pauses in breathing are normal but too many could mean there are issues. Sync your data with the Withings app and Sleep even works with Amazon Alexa voice assistant. The MSRP of Withings Sleep is $99.99 but you can sometimes find it on sale on Amazon.
Withings BPM Connect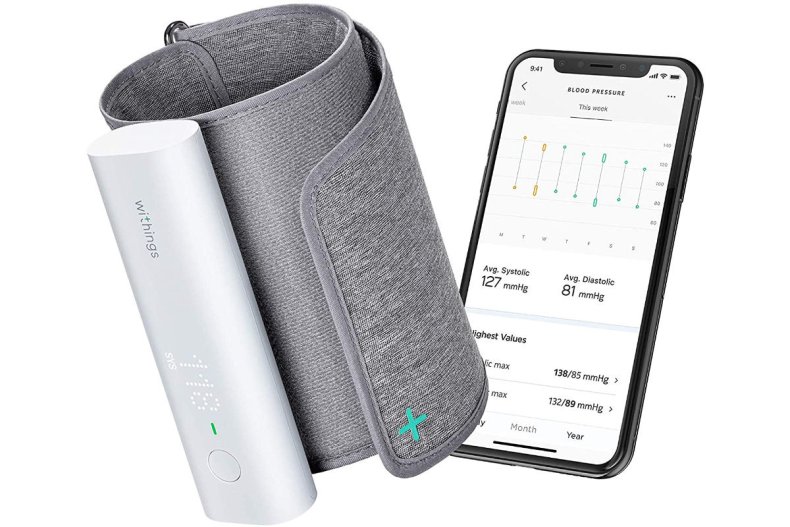 Maintaining good blood pressure is essential to survival. High blood pressure is no laughing matter and nearly 79,000 people died from high blood pressure in 2015. The American Heart Assocation says 100 million Americans have high blood pressure. So, for some, it is essential to test and monitor their blood pressure while being self-isolated, and the Withings BPM Connect can help with that. Here is a quick rundown of the features:
Blood Pressure - systolic and diastolic plus heart rate
Medically accurate - FDA Cleared device
Easy to use - wireless, only one button to press
Easy to read & understand - immediate results with a color-coded feedback on the LED screen of the device
Wi-fi & Bluetooth sync - Automatic data sync to the health Mate app
Unlimited data storage - free & unlimited access to your data history. Storage and memory: up to 8 measurements on-device between synchronizations
Rechargeable battery - 6 months of use of the product with one charge
This piece of health tech could be vital in saving the lives of those who have high blood pressure. The Withings BPM Connect retails for $99.99 and you can pick yours up on Amazon.
AliveCor KardiaMobile EKG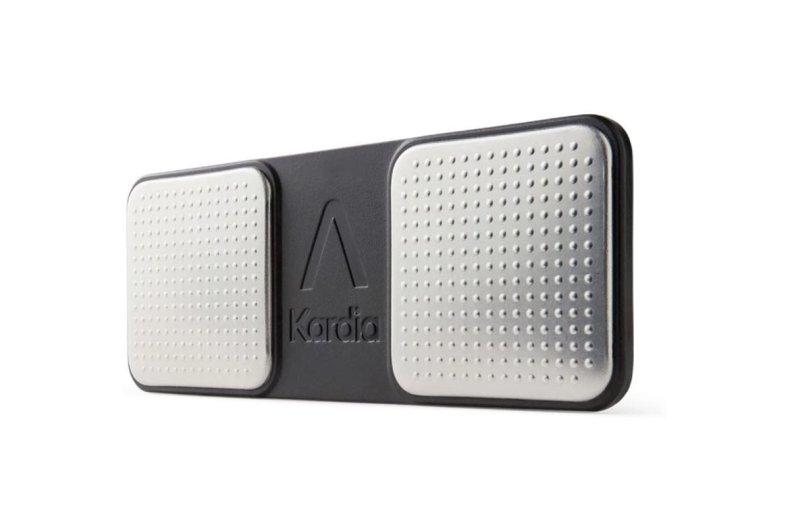 If you're looking for a handy health tech gadget that can take an electrocardiogram (EKG), then you need to check out the AliveCor KardiaMobile EKG. The Kardia is FDA cleared and is a quick and mobile way to record an EKG. Many people need to perform an EKG from time-to-time in order to make sure they're not having any heart issues. Having the Kardia at home during this self-isolation period could be a lifesaver for some. Here are some of the features of the Kardia:
EKG on the move: Take unlimited medical-grade EKGs anytime, anywhere. No subscription required
EKG records: Store your EKGs on your phone, and email to your doctor with the press of a button
Doctor approved: FDA-Cleared to detect Atrial Fibrillation, Bradycardia, Tachycardia or Normal Heart Rhythm in 30 seconds
Easy to use: Simply place your fingers on the sensors—no wires, patches or gels required
Works with most smartphones & tablets. See compatible devices below. Not recommended for use with pacemakers and ICDs. 200 hours of operational time
The AliveCor Kardia retails for $89.99 and can be found on Amazon now.
Tempur-Pedic TEMPUR-breeze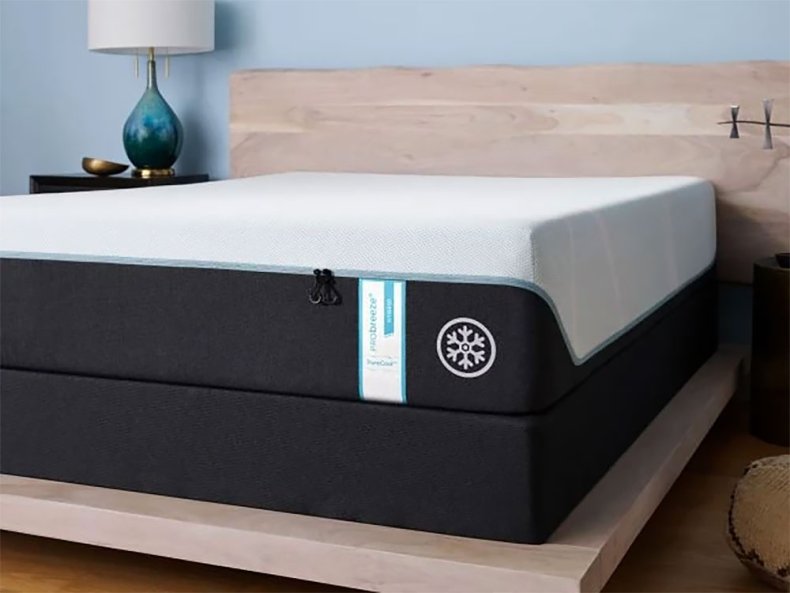 If you suffer from a bad back or have trouble sleeping, it just may be your bed that is to blame. Now, beds are a finicky thing. Some style of beds are great for one person but aren't for another. The Tempur-Pedic TEMPUR-Breeze just so happens to be an excellent bed for me. I actually own this model, and while it doesn't eliminate them, it significantly helps my back issues and provides a better night's rest.
The soft hybrid mattress provides plenty of support and we love the way it cradles your body like a cocoon. The special material Tempur-Pedic uses also provides some really great cooling as it pulls heat and sweat away from your body. This gives you a very nice and relaxing night of sleep. A lot of people aren't ready or willing to drop over US$3,000 on a mattress, but for those who are, the Tempur-Pedic TEMPUR-breeze is an excellent choice. It offers up tremendous value for your money and nothing about this mattress is cheap. This mattress starts at $3,299 and goes up from there. You can find some models on Amazon and even more on Tempur-Pedic's website. Be sure to read the full review on Techaeris' website.
NURVV Run Insoles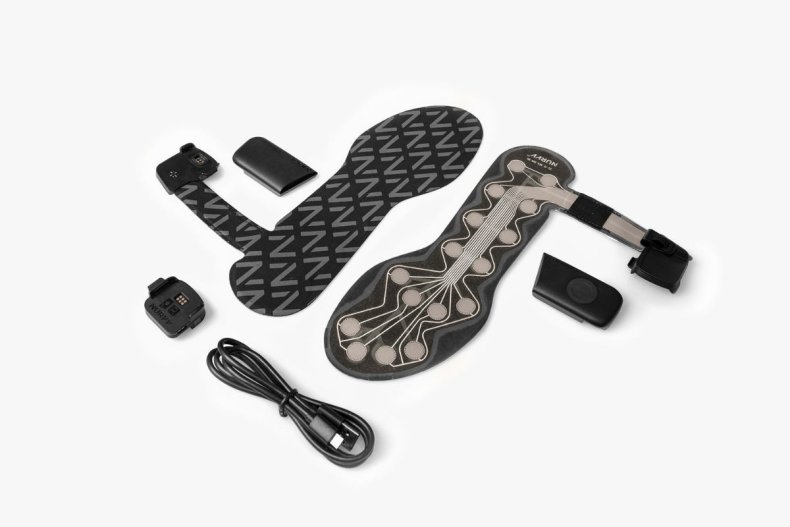 One thing I've seen an increase in since this whole social distancing order has been put into play is running. While most people are practicing social distancing, that doesn't mean they can't take a good healthy run. For the set of people who take their running seriously and would love to have a way to track their runs more accurately, there are the Nurvv Run Insoles.
NURVV Run captures your running from both feet, then analyzes your run-data using biomechanical principles to deliver simple actionable insights and in-run coaching. NURVV improves your technique, to run faster and reduce injury risk. Rather than embarrass myself by trying to explain NURVV Run, here's what the company has to say.
"NURVV Run is the most advanced running product on the market with over 4 years of extensive development alongside some of the world's leading sports & technology institutions. Featuring 32 precision sensors, NURVV Run's two insoles accurately capture data at 1,000 times per second, to bring you unique running metrics measured directly from the feet – cadence, footstrike, step length, pronation and balance.
Advanced positional technology inside both GPS trackers means you can run in any urban or rural environment with confidence. The lightweight trackers measure your distance and pace to a world-leading 99% accuracy, alongside your usual essential running metrics - so now you can know more about your running than ever before with increased accuracy!
The free NURVV Run coaching app, powered by advanced biomechanics, then guides you exactly how and where to improve. Personalized workouts coach you how to run faster to a target pace or beat your best times, with in-run audio and visual cue's providing instant feedback when it matters most.
To help keep you on the road, NURVV Run also uniquely indicates how sustainable your running is based on your individual running technique and training load. With new features continually added you can be sure you'll be at the front on the pack.
Get a complete picture of your running, with the guidance you need to improve."
NURVV Run Insoles retail for $299.95 and you can check them out on the NURVV website.
Lumi by Pampers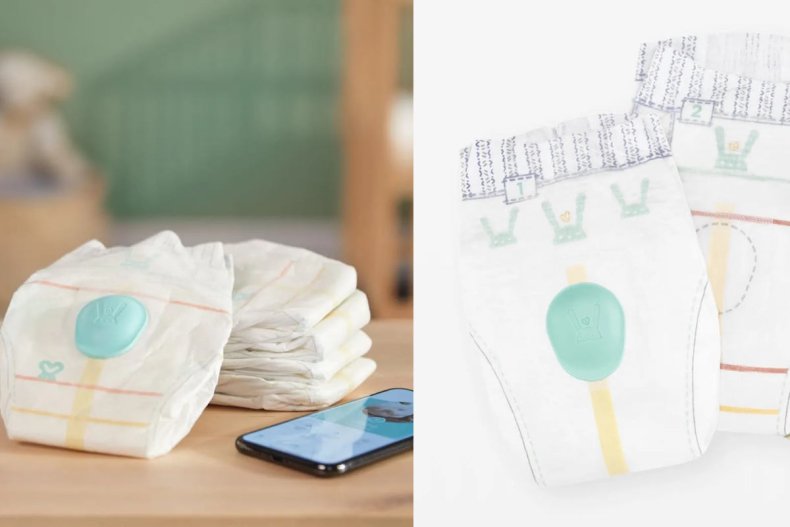 We wouldn't have much of a list here if we didn't include the babies in our lives. Yes, even babies can benefit from health tech, and it gives parents peace of mind. With Lumi by Pampers you can easily see your baby, their sleep, feeding and diaper activity. Lumi even offers the ability to see the room temperature and humidity, quickly ensuring your baby's comfort.
Lumi was developed with pediatricians and provides personalized insights into your baby and their habits as they grow and develop. Lumi is also a very powerful sleep tracker for your infant. It can chart your baby's sleep which could then help you create a routine that works for everyone.
Lumi consists of a Logitech camera, a sleep sensor, and a smartphone app. These three tools together are what help you to monitor and track your babies sleep and comfort. Lumi retails for $299.99 and you can buy it on the Pampers website.
Garmin Fenix 6 Pro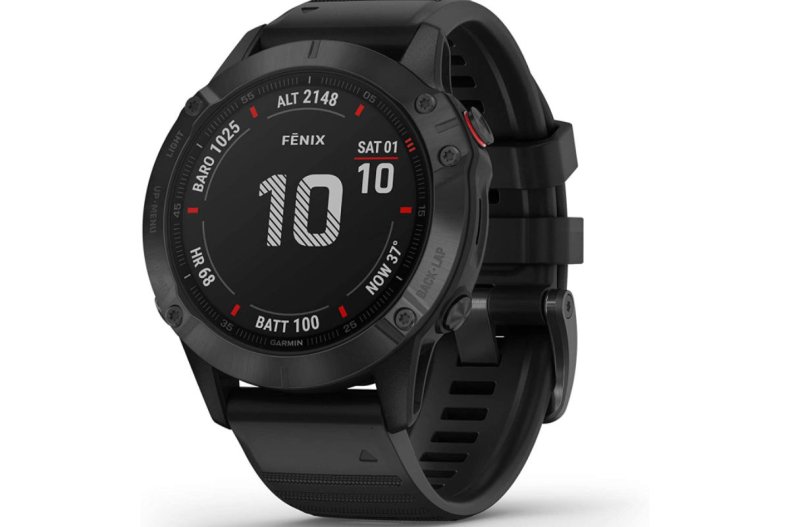 Next up on our list is Garmin. Garmin is making some excellent smartwatches that certainly aren't cheap but are made for the serious athlete. So, if you're out running, biking, climbing, and need something rugged and feature packed, this is it. The Fenix 6 Pro offers a rugged build and an always-on circular display that is easy to see even in bright sunlight.
The Fenix is full of features you're going to want if you're serious about your workouts. These features include enhanced estimated wrist heart rate and Pulse Ox to support advanced sleep monitoring and altitude acclimation at high elevations. There are also advanced training features, such as PacePro for grade-adjusted pace guidance throughout your activity plus environmentally adjusted VO2 max and training status estimates.
Navigate the outdoors with preloaded TOPO maps, ski maps for over 2,000 worldwide ski resorts, multiple global navigation satellite system (GPS, GLONASS and Galileo) support and built-in sensors for 3-axis compass, gyroscope and barometric altimeter. This watch is the ultimate outdoor fitness nut's dream, but it will cost you $699 on Amazon. For some, that's a small price to pay for so much tech.
Withings Body+ scale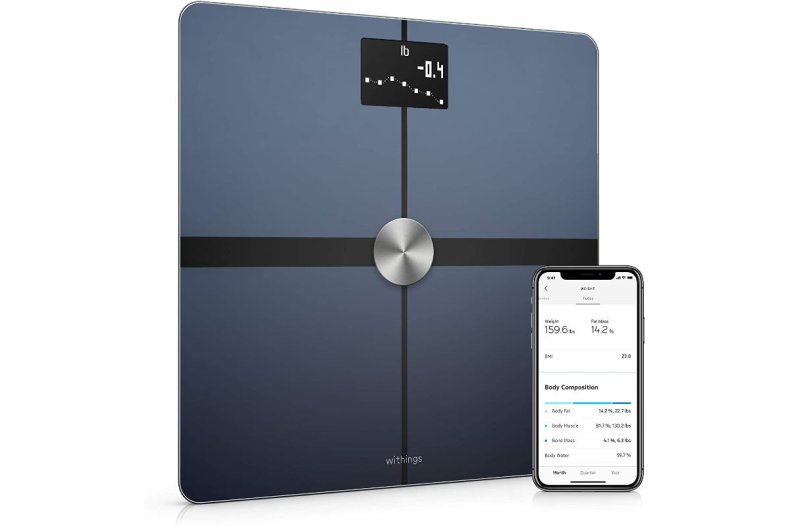 Withings makes our list once again. The company specializes in the consumer health tech market, so it is no surprise. This time we're showing you the Withings Body+ smart scale. A good smart scale can help you reach your health goals and tracks the data of up to 8 users, which is exactly what the Body+ does.
Body+ monitors weight (kg, lbs, st), body fat & water%, plus muscle & bone mass, delivering accurate weight measurements to 100 grams. This smart scale syncs with Apple Watch plus more than 100 top health and fitness apps including Apple Health, Fitbit and Google fit. Wi-Fi ensures that your measurement is accurate anywhere in the world, and position control technology guides you into the correct stance so that each weigh-in is precise.
Keep track of the whole family's growth with pregnancy tracker (healthy weight gain range and obstetrician-reviewed advice) and baby mode, to track even the youngest members. The Withings Body+ has a lot to offer. The MSRP is $99 but you can usually find it on sale on Amazon.
MYXFitness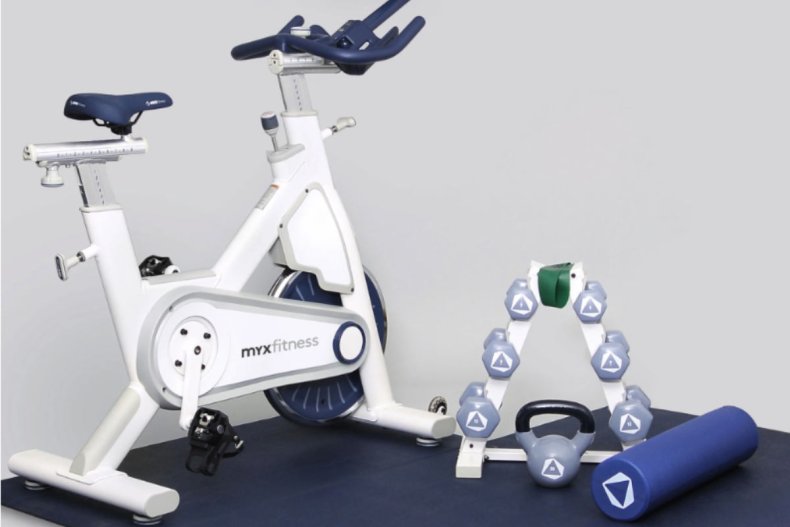 If you're looking for a whole in-home fitness solution, then the MYXFitness might be for you.
"MYXfitness is trying something new to keep the monotony out of your workout and out of your home. Rather than focusing on repetitive exercises—like cycling, running or rowing—which increases the likelihood of overuse injuries, MYXfitness provides users with strategic recommendations to mix up their workouts, infusing cardio, stretching, strength and foam rolling.
The company also helps keep track of your workouts by tracking your progress through a proprietary 'MYX Score,' calculated off a user's heart rate, age and current level of fitness. Rather than trying to climb an arbitrary leaderboard, MYX Scores provide a uniquely rich and personal snapshot of one's success and progress over time." (Quote from Techaeris)
This is a real at-home full workout solution that will cost between $1199 and $1499 depending on which you choose. The company also offers financing if you need to spread the cost over time.
SPRYNG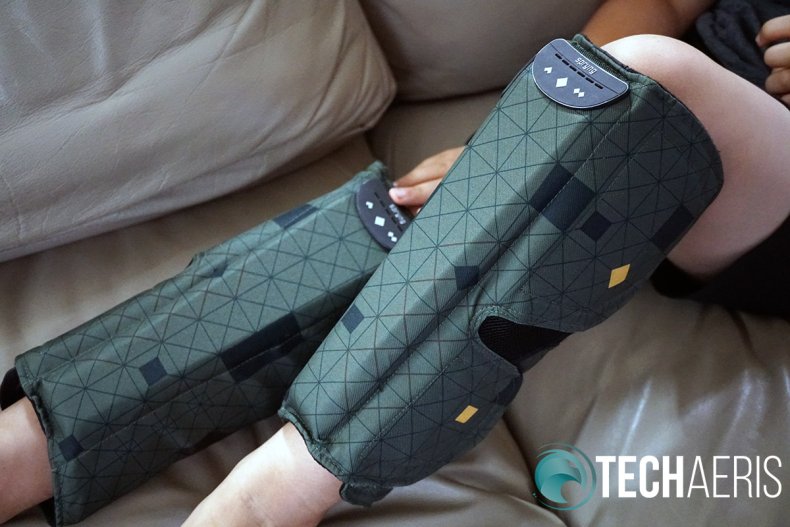 SPRYNG could be a timely product to own as we spend more time in our homes and not as much out and about. The SPRYNG leg compression wraps help promote blood flow to your legs and are great if you're not moving much and sitting in one place. We also tested these for restless leg syndrome with mixed results. Our 9-year old son suffers from restless legs, and SPRYNG seemed to help him some of the time but not always.
To be fair, SPRYNG were designed for those who need to increase blood flow to the legs and for that, I think they work brilliantly. So, if you're working from home and sitting on the couch for an extended period of time, these will help keep your legs healthy. This is what the company has to say about its product:
"SPRYNG comes in a pair, one unit for each leg, and is a one-size-fits-all solution. A result of over three years of scientific research and development. The SPRYNG calf wrap, driven by its unique patent-pending WaveTech compression pattern, improves blood circulation through graduated compression of the calf muscle."
SPRYNG will cost you $249 and can be pre-ordered on the company's website. No word on when orders will start shipping.
That wraps up our 10 great pieces of health tech you can use at home. Staying at home while social distancing doesn't mean you should sacrifice your health and fitness. It's important to keep your body in good order and not let yourself fall into a sedentary mess.
These aren't the only health tech gadgets out there that can help you stay fit and healthy. What are you using? Comment below and let us know what you would recommend and what we should be using to stay fit and healthy during self-isolation.
--
Alex Hernandez is the Editor-In-Chief and Founder of Techaeris. Follow him on Twitter @daAlexHernandez follow Techaeris on Twitter @techaeris and visit its website for the latest tech reviews and news.
Newsweek has affiliate partnerships and may earn revenue from purchases using our links.