10 streaming services to help get you through self-isolation
Who would ever have thought we'd be talking about voluntary self-isolation? Who would ever have dreamed that we would willingly separate ourselves from friends and family? Well, that is (for now) the new normal, and, for many of us, it can be disheartening. The good news? There endless ways to take your mind off the pandemic, be entertained and maybe even have a few laughs.
Here are 10 free and paid streaming services to help you get through self-isolation for the time being. Be sure to check out our articles on the 10 best gaming headsets and tips on setting up a work from home environment.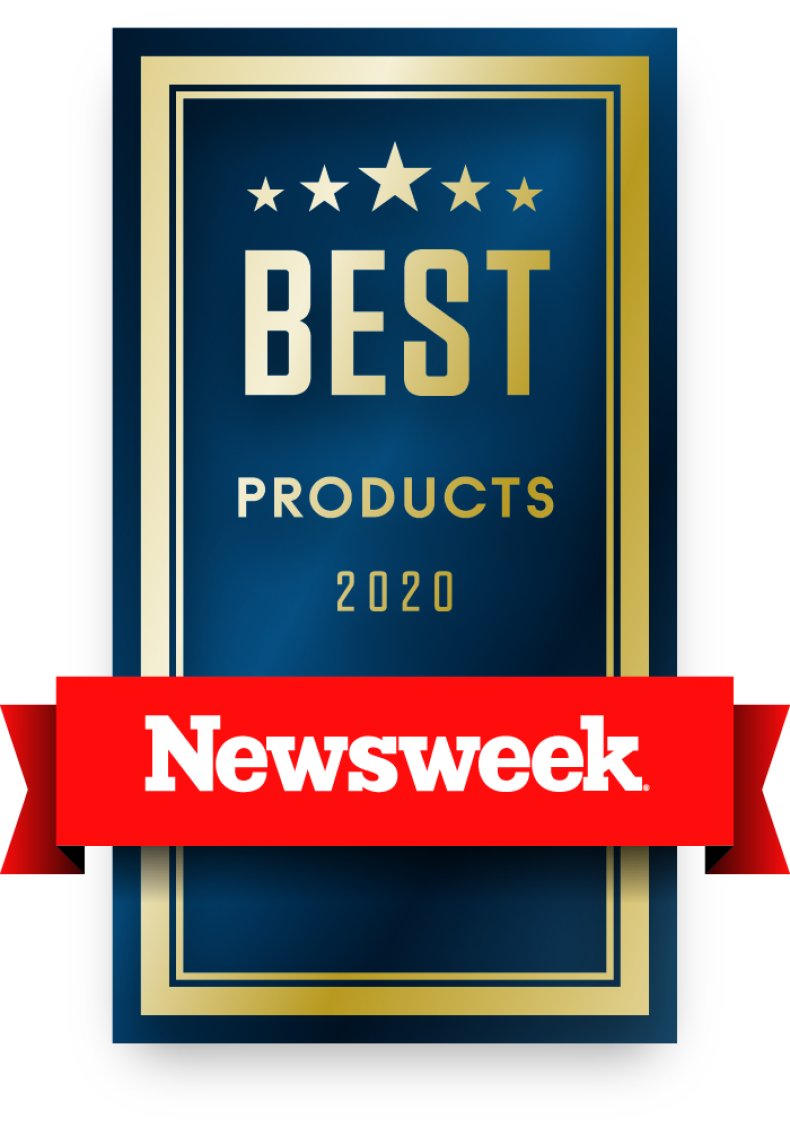 1.Tubi (free with ads)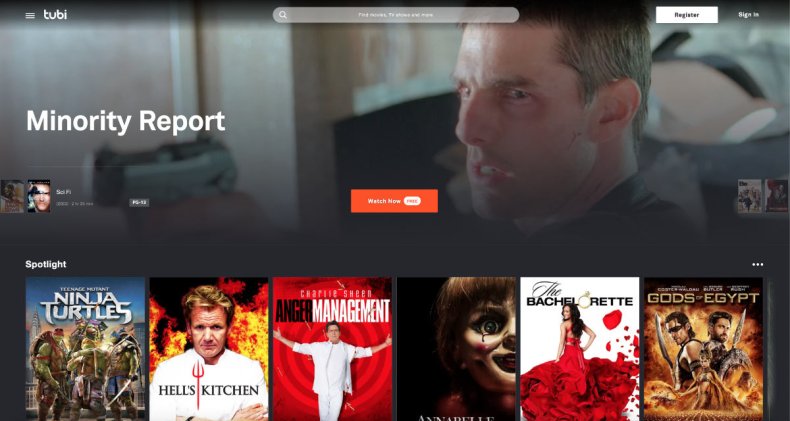 Tubi is first on our list. This streaming platform offers up tons of movies, TV shows, game shows and kids' programming for free. There are ads that play during the content but nothing more than you'd find on basic TV. You can watch movies and TV shows for free with no subscription fees and no credit cards needed. Tubi has thousands of hours of streaming video content from studios like Paramount, Lionsgate, MGM and more.
Tubi is available for free on Android, iOS, Roku, Apple TV, Amazon Fire TV, Xfinity X1, Xbox, Samsung Smart TVs, Sony Smart TVs, PlayStation and the web. You can opt to create an account that helps to organize the content you've watched as well as any content you may want to save. Tubi is one of our top picks for free streaming. Check them out here. You can also check out Coming to Tubi over at Techaeris.
2. PlutoTV (free with ads)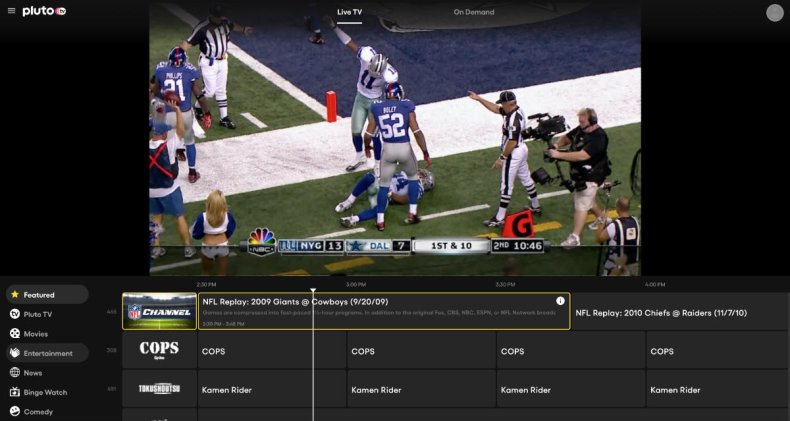 Pluto TV is next on our list and currently has over 250 channels, 170 content partners and 20 million viewers. This streaming service offers live TV, movies, oldies and just about anything else you'd want to watch.
Pluto TV is very similar to Tubi in that there is no need to sign up for a subscription, use credit cards or even have an account, and it works across platforms. It is also ad-supported, so be ready to see ads, but again, nothing worse than network TV. Like Tubi, you can opt to create an account that helps to organize your content and content recommendations. We like Pluto TV a lot and our only gripe is the clunky user interface. I'd love to see a cleaner, minimal and functional design. Still, you can't argue with free. Check them out here.
3. IMDb TV (free with ads)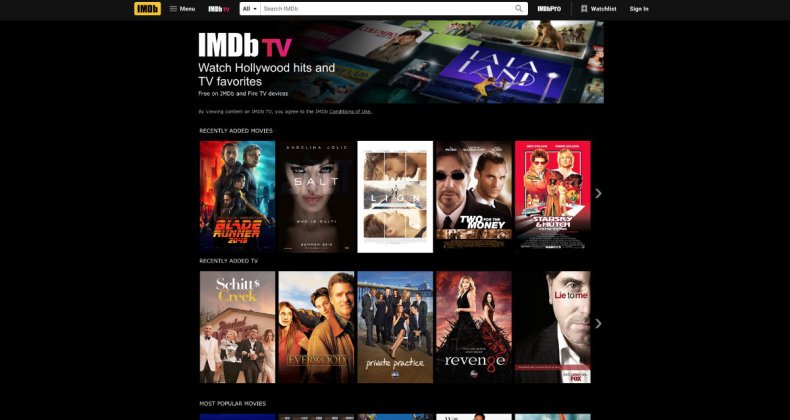 IMDb TV is our next streaming service, which offers a wide selection of movies and TV shows. You will need an account to use IMDb TV and have the option of signing in with Facebook, Google, IMDb or Amazon. Speaking of Amazon, IMDb TV is owned by Amazon and is actually part of Amazon Prime Video, but you don't need an Amazon account to use IMDb TV.
Signing up for an account with IMDb TV costs you nothing and the content is free to watch. The selection is fairly healthy with probably a little something for everyone. IMDb TV is another great pick for streaming and can be accessed via the web, on the Amazon app, on Amazon Fire devices and on mobiles. Check them out here. Also be sure to check out Streaming Free On IMDb TV over at Techaeris.
4. Crackle (free with ads)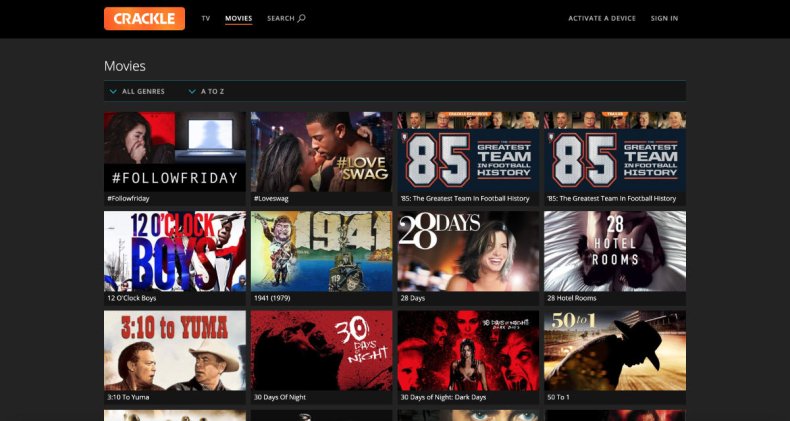 Crackle is up next. It has been around for a few years now offering up some decent content. It is a free-to-use video entertainment network featuring full-length movies, TV shows and original programming. Crackle is available on a wide variety of platforms including Smart TVs, mobile devices, set-top boxes, video game consoles and online.
The selection here, like the others, isn't always super great but there are some gems mixed in there. Like the others we've covered so far, Crackle is ad-supported so you will see commercials in between the content. But, I can deal with a few ads if the service is free and that's exactly what you'll get here, free. Check them out here.
5. Vudu (free with ads and rentals)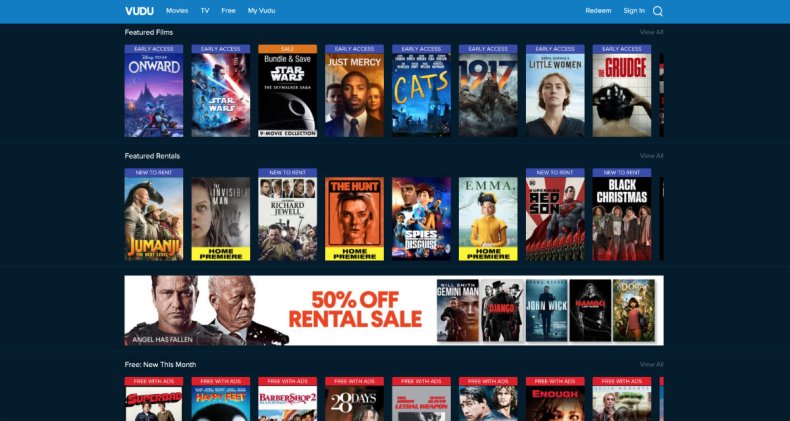 Vudu is next on the list with an interesting mix of free-to-watch content, rent-to-watch and purchase. You will need an account to use Vudu, which is free. There are plenty of free-to-stream options, and they are all supported by ads which, again, is no big deal to most.
The nice thing here is that you can rent new releases and newer titles for a reasonable fee, plus they have rentals in 4K. You also have the option to purchase the movies on Vudu and they will be added to your Vudu library. Overall, this is also a top pick of this list because of the options it delivers. Check them out here.
6. Netflix (subscription)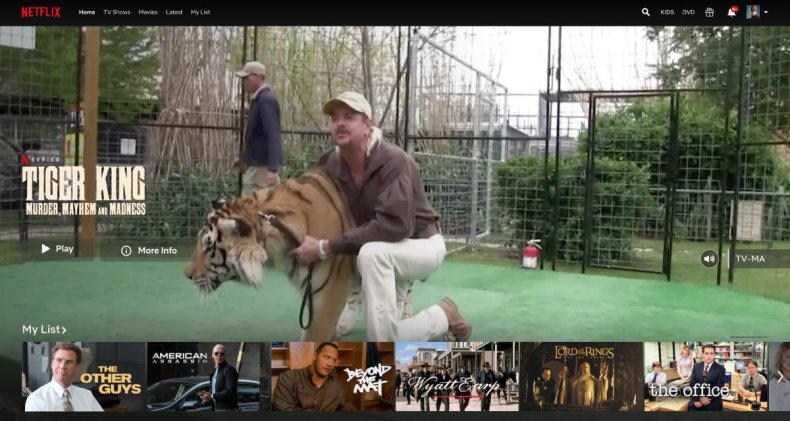 I think most of us already know all about Netflix. Netflix is probably the most popular streaming service out there right now. It is, of course, a subscription-only service but isn't horribly priced, starting at $8.99. There are plenty of new movies and TV titles to choose from as well as a now huge selection of Netflix Originals.
If you're ever looking for what's new on Netflix you can always visit Techaeris' website where they run a monthly feature on just that. There's little else to say about Netflix as they have an enormous selection with some decent originals. Check them out here.
7. Prime Video (free with Amazon Prime)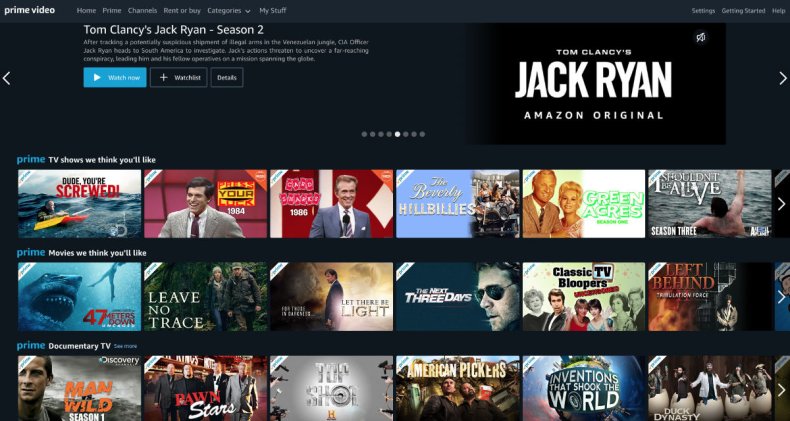 Prime Video is sort of a hybrid between Netflix and Vudu. First off, you'll need an Amazon Prime account to access the service which many of you already have. The reason Prime Video is a hybrid is that it allows you to watch free content, rent content and buy content.
There are a ton of options and you can even subscribe to other streaming services like Starz through Prime Video. With plentiful options, Prime Video also offers original content, like Netflix. There's everything from game shows and movies to documentaries and TV shows. Check them out here.
8. hoopla (free with library card)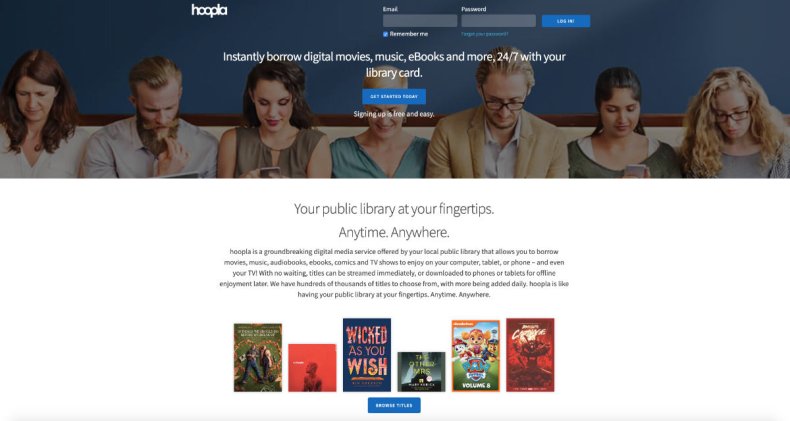 Do you have a library card? Then you might be able to get access to free streaming content courtesy of your local library. That's what hoopla is all about, and it's a great platform for public libraries to share resources. Here's what the service says about itself:
"[H]oopla is a groundbreaking digital media service offered by your local public library that allows you to borrow movies, music, audiobooks, ebooks, comics and TV shows to enjoy on your computer, tablet or phone—and even your TV! With no waiting, titles can be streamed immediately or downloaded to phones or tablets for offline enjoyment later. We have hundreds of thousands of titles to choose from, with more being added daily. [H]oopla is like having your public library at your fingertips. Anytime. Anywhere." Source: hoopla
Hoopla is available on Apple TV, Roku, Android TV, FireTV and Chromecast. You just need your library card to create an account and you're on your way. Check it out here.
9. Disney+ (subscription)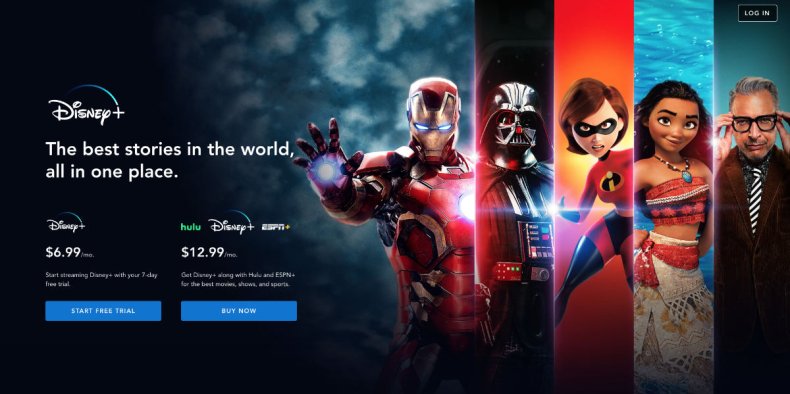 This is one of the new kids on the block but with a huge amount of weight behind it. The name says it all, Disney. This is a behemoth of a digital media company with assets like Marvel, Star Wars, Pixar and of course Disney, behind it. While the service is still relatively new it does boast a healthy library of many great movies and TV shows.
The company currently has a few originals, like The Mandalorian, and it plans on adding more. You can get a free seven-day trial right now with the service costing $6.99 a month after the trial is over. While I love the content that's on the service, I do have to say that the launch was a bit disappointing as we are having to wait longer than expected for original content. But still, if you're a Disney fan, this is for you. Check them out here.
10. AppleTV+ (subscription)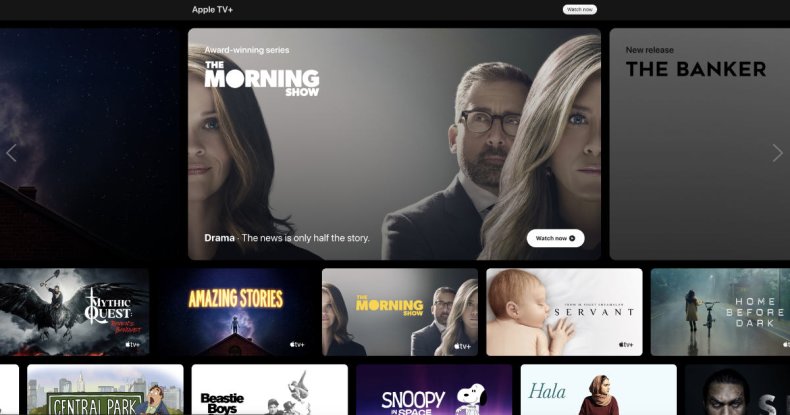 Yet another new kid on the block but with far less digital media experience than Disney+, Apple TV+ has a handful of pretty great content on the platform and a few original gems that aren't too bad. Of note is The Morning Show, which stars Jennifer Aniston, Steve Carell and Reese Witherspoon. It's one of the better original dramas on a streaming service that I've seen.
Apple TV+ uses a paid subscription model, but I do know that Verizon users were offered the service for free for one year. Apple was also offering the service free for one year to users who purchased qualifying Apple devices. Those offers may or may not be around and you can check with Verizon and Apple for more information. Apple TV+ is fairly decent. It has some good content but still falls behind the rest of the pack in terms of value for money. Check them out here.
Plex (Bonus Pick!)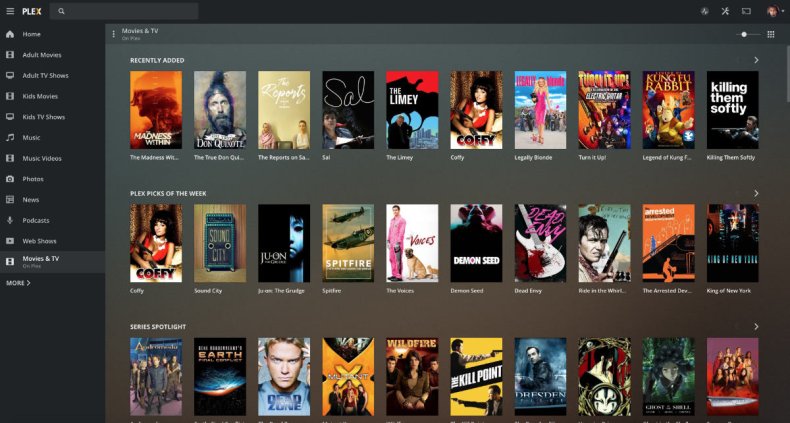 I know I said top 10, but I would be remiss if I left out my friends at Plex. Plex has been around for a long time. It started out as a software platform to organize the content on your home computer. Since then, it has evolved but still does what it initially set out to do, and it does it in an attractive way. I have my own Plex server and can access it from anywhere in the world.
But just recently, Plex has moved into the streaming business and has been acquiring rights to stream content on its platform. This means you no longer need to have your own Plex server and content to take advantage of Plex. You can simply sign up for Plex and stream through their Movies & TV service. There are some pretty good selections on Plex and also some odd and weird things. It certainly doesn't have the newer selections of Netflix or others, but it's really not bad at all and worth checking out.
Plus, if you already have a bunch of digital movies on a hard drive somewhere, you could potentially start watching those on any device if you set up a Plex server. Check them out here.
We know there are plenty of other options out there, but we thought these 10 would give you a pretty good start on checking out what's available. Other options include, Hulu, FuboTV, SlingTV, Philo, CBS All Access, ABC, NBC and a host of others. Let us know in the comments below what your favorite streaming service is and why.
---
Alex Hernandez is the editor-in-chief and founder of Techaeris. Follow him on Twitter, @daAlexHernandez. Follow Techaeris on Twitter, @techaeris, and visit its website for the latest tech reviews and news.
Newsweek has affiliate partnerships and may earn revenue from purchases using our links.