10-Month-Old Baby Attacked, Killed by Family's Two Rottweilers
A 10-month-old baby in North Carolina was killed on Tuesday after being attacked by the family's two Rottweiler dogs when left unattended inside the home for just a few minutes.
Police said the incident occurred in Willow Springs, North Carolina, around 8 p.m. on Tuesday, according to ABC 7 News.
The child's father stepped away while he went outside to move a sprinkler in the yard, Johnston County Sheriff's Office Capt. Danny Johnson said. Then a neighbor pulled up to talk to him.
Just a few minutes later, the father ran inside to check on the baby when he heard commotion.
"The father had left the small child inside the residence unattended for only a couple of minutes, he heard a lot of commotion in the house, went back inside and found the baby unresponsive," Johnson said, ABC 7 News reported.
Police said that the father immediately called for medical help. When deputies arrived they began performing CPR on the baby. However, multiple attempts at CPR by both police deputies and medical authorities were unsuccessful in reviving the small child.
"The Sheriff's Office and EMS responded but were unsuccessful on reviving the child," Johnson told WTVD. "It appears the family's dogs attacked the child and that is the reason for its death."
The two Rottweilers have since been seized by animal control, and by Wednesday it was unclear what will happen to them. It is not known whether there have been issues with the animals in the past.
"It's a bad scene," Johnson said. "Anytime that a young child like that passes—or any child—it is very hard in us all because we all have children. Our thoughts and prayers go out to the family. We can't imagine what they are going through. They've got a long road ahead of them."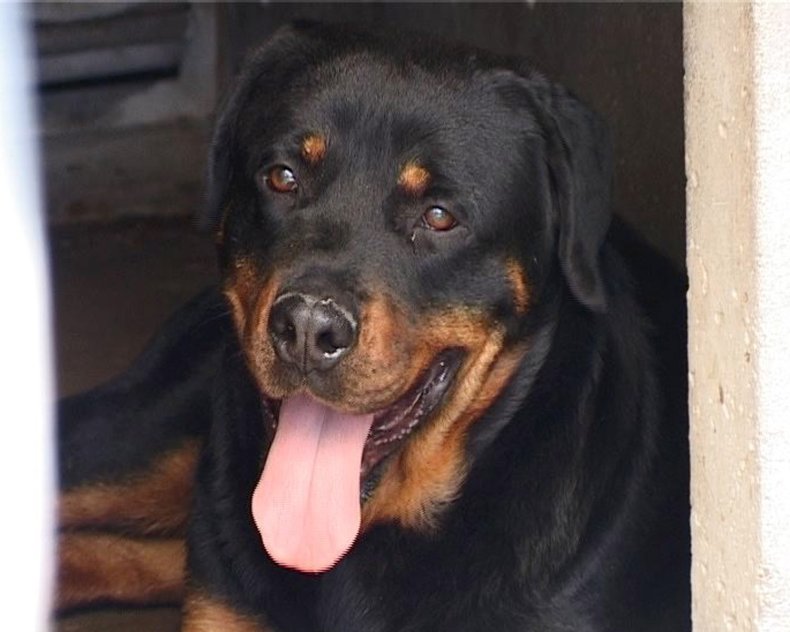 The incident is not the first report that a child was killed by a family dog this year. In February, a one-month-old baby was killed by the family's pet bulldog in Southwest Kearney, Nebraska. Officials concluded that the infant died as a result of "blunt force and cranial trauma caused by an America bulldog that resided with the family," prompting the family to euthanize the animal.
Last month, dogs attacked and killed a 7-year-old girl while also injuring her mother in Garner, North Carolina. The incident took place at the backyard of a house on Roan Drive, according to WTVD.
Newsweek contacted the Johnston County Sheriff's Office for additional comment, but did not hear back in time for publication.